Continuing its expansive tour around Ireland, Nationwide meets former Q102 DJ Gerry Stevens who suffered a stroke at the age of 50 to hear about his new podcast series to help other stroke survivors.
Two and a half years ago, Stevens couldn't walk or talk after suffering a stroke while juggling his work on Q102 and managing Cavan-based band, The Strypes. 
"I wouldn't have said I was particularly stressed because my workload was quite busy anyway", he says. He did have undiagnosed hypertension, however, which made the risk even greater. 
This Friday , we'll be on RTE 1 Nationwide telling the story of The Stroke Cast pic.twitter.com/zD0AnGjr8H

— Gerry Stevens (@strokecastirl) May 18, 2020
"It was a Monday evening. I had been working on Q102 doing the breakfast show that morning, and that evening I was at home watching TV with my partner, Anne. I just didn't feel very well."
Anne remembers watching her partner's condition worsen. "You could see his face drop", she recalls, adding that when he tried to come after her he lost his balance and fell. 
Over two years later, Stevens is back in the presenter chair after launching a new podcast hearing the stories of stroke survivors. The series is called The Strokescast, and through its guests and Stevens' own personal commentary it will show how strokes can hit anyone at any time.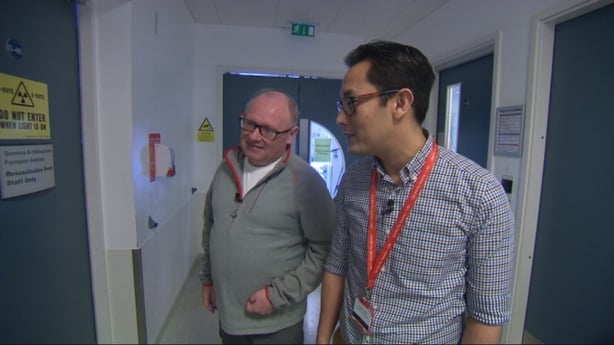 One of his guests is Shane Kelly, the frontman of the band Pale Blue Moon, who says his stroke came "out of the blue".
"I was 43 and certainly didn't feel I was the profile of somebody who would have a stroke", Kelly tells Stevens. It wasn't on my radar whatsoever. I wasn't thinking about it, I didn't feel sick, I had no prior warning to it. It just happened completely out of the blue. I was just healthy, healthy, healthy and then bang, stroke."
When asked whether he felt that was the end for him, Kelly says he did. "As I was having the stroke, I had this sensation of leaving my body", he says. "I was floating, I was flying, the world was spinning around me. Ironically, I thought I might survive this but be completely paralysed."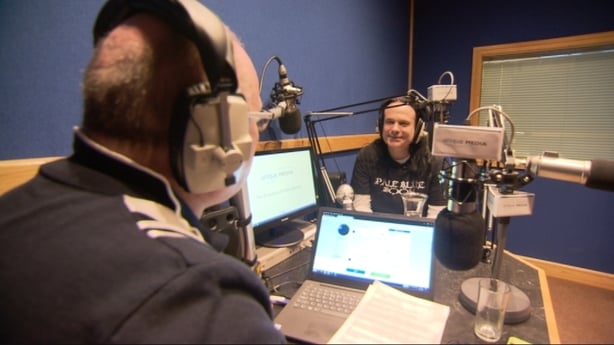 Thankfully, he wasn't completely paralysed, but he did lose the sight in one eye. His priority, however, was staying able to work as a musician. At the time of the stroke, he was working on a new album with his band, and fought hard to avoid being derailed by the stroke.  
"I didn't want to give in to the stroke. Everybody's different, and everybody handles it differently. I felt really hard done by, I felt as though something had been stolen from me. And I had to fight to get it back. I won't be beaten."