All the big events in life, it seems, are cancelled. Or at the very least, postponed. And while that can range from festivals to weekends away, postponing your wedding can carry extra emotional weight.
Once (hopefully) all the important admin such as re-arranging the date, cancelling flowers and telling all the guests, is done, there's still a day to be spent. And as a couple, there are lots you can do to celebrate, even if it's with a tear in your eye for what should have been.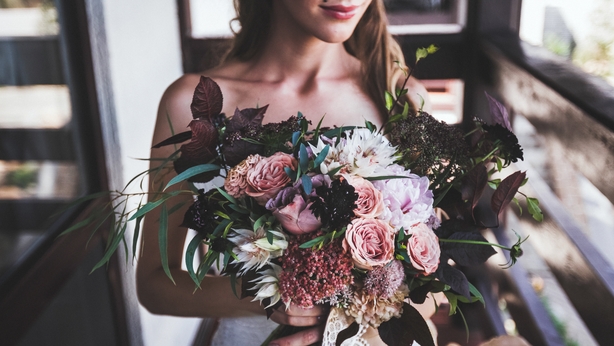 Sarah Callander Beckett, from wedding venue Combermere Abbey, says: "The most important thing to remember is your soon-to-be wedding day will not be cancelled in most cases but instead, postponed.
"You will still be able to marry the love of your life, albeit a little later than planned. If you live with one another, there are ways in which you can make the day very personal and still celebrate the day as it would have been."
Fern Godfrey is a wedding planner and stylist. She says: "Sadly there are lots of couples in this situation. It's really hard for them to see any positives as it's been such a stressful time.
"A wedding is such a key moment in people's lives and it's important to remember that so many other important things rest on this day, such as starting a family or buying a house together.
"For some couples, it will feel as if they are putting their whole lives on hold. This is really hard to accept when you've spent a long time planning and saving."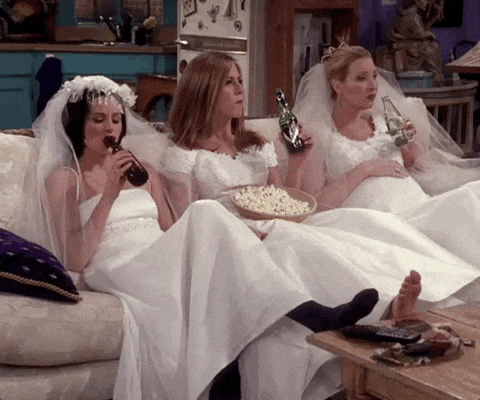 How to make the most of the day anyway…
Going glam
Getting dressed up on 'your day' is still a great idea. You might not want to don 'THE' dress, but something glam, and maybe a little make-up, will give you that bridal feeling. "Dress up and still celebrate the day and your love for each other, make it a special occasion to recommit as you would have done if you were walking down the aisle," says Callander Beckett.
Food and drink
OK, so the wedding banquet is on hold – but your oven isn't, and neither are many delivery services. So it's time to get banqueting lockdown-style. Recreate a favourite meal from your first date or your favourite restaurant. "Drink a bottle of your favourite wine and reminisce about special moments in your relationship," says Godfrey.
"Pop a bottle of champagne and toast each other at home, or create a fun theme around a meal of your favourite dishes," adds Callander Beckett.
wedding: postponed
honeymoon: cancelled
cupcakes: for breakfast

— Ash ? (@atomicratchef) April 28, 2020
To Zoom or not to Zoom?
For many, a video party or catch-ups will be key to 'celebrating' the day. If you record it, you'll have it as a memento of this unusual time.
"Think of it as having two weddings! You could even make a Spotify playlist of songs you were planning for your wedding, share it with friends and family and have a dance together on Zoom, as you might have done if you were physically celebrating your wedding together," says Callander Beckett.
That said, make time for you, too. "I'd recommend just taking some time away from work, screens and any other distractions, so you can really engage with each other," says Godfrey. "Speak with family and friends on Zoom, but also don't be afraid to spend the day just the two of you."
We need your consent to load this Instagram contentWe use Instagram to manage extra content that can set cookies on your device and collect data about your activity. Please review their details and accept them to load the content.Manage Preferences
Keep planning
"In the times between, you may want to look forward to your wedding ahead by planning it on Pinterest," says Callander Beckett. If you've had to change the season of your wedding day, perhaps you could plan new colour schemes and themes. "This'll keep you optimistic for times to come, and remind you that you will still have a wedding day – it's just slightly delayed."