A new boiler probably isn't something that you have been thinking about lately, but this could be the time to start planning for a cosier, warmer and more energy efficient home.
If you have an old boiler, you are probably spending a lot more on your heating bills than you should be.
Sometimes the best solution is to replace your old boiler with a high efficiency condensing boiler. Combined with zoned heating controls, Energia customers can save €1,500 on installation and look forward to a 30% reduction in their gas consumption.
The Energia boiler with heating controls has been designed specifically for Ireland and is one of the quietest on the market.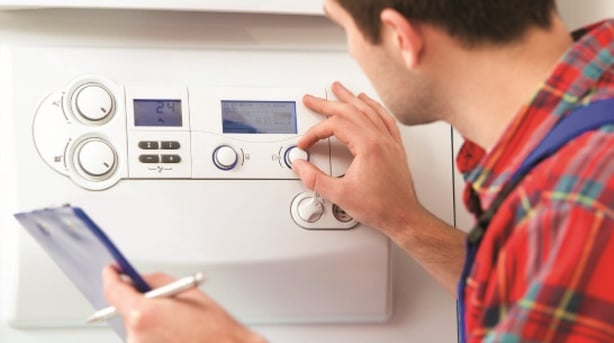 Most boilers that are over 8 years old are under 75% efficient. If you were to install a new Energia boiler, which is a High Efficiency Condensing boiler fuelled by oil or gas, your boiler efficiency would jump to over 90%. This, coupled with modern zoned heating controls, will create real savings over and over again. You will also have peace of mind with Energia's 5 year warranty.
An Energia boiler replacement would usually cost you €2,600. Right now, you can get an Energia boiler replacement for €2,420. Existing Energia customers can get a further €80 reduction in cost.
You can also save more than €1,000 on 2 zone heating controls. Usually costing €1,600, you can add this to your boiler replacement and have total control of your home heating for just €456.85. Existing Energia customers can avail of this offer for just €260.
Energia is a proud sponsor of RTÉ's Cheap Irish Homes on RTÉ One Tuesdays at 8.30pm for six weeks from Tuesday 21st April, and on catch-up on RTÉ Player.
Energia are a modern customer-centric utility focused on renewable energy, providing Ireland's greenest energy price plans for Electricity, Gas & Duel Fuel.