Rita was a "céilí girl" who had gone to the pictures and afterward Jack offered to walk her home. That was the first time they met, 8 September 1958. Later – much later – Jack would tell Rita that he knew then that he'd marry her from very early on.
"Jack said to me, no later than a couple of months ago, 'I knew I was going to marry you,' he said, 'when you used to be going back on your bicycle to work with your friend and I said to my friend', he said, 'I'm going to marry that girl.' "
The couple will celebrate their 60th wedding anniversary this month. Rita told Ryan Tubridy that they're cocooning together and very much still in love. Ryan asked Rita what she found so ravishingly attractive about Jack in the early days.
"Oh, he was so quiet. And he's the opposite now. I frequently do be asking him to shut up now!"
Rita and Jack Fitzgibbon got married in 1960 and spent the first 35 years of their lives together in England, where Jack had emigrated to the year before. They've been home in Limerick for the past 25 years.
Their imminent anniversary is affected, as are all things, by the coronavirus – but it's not the first time that a big anniversary has been affected by forces beyond their control. For their 50th wedding anniversary, they found everybody grounded by the Icelandic ash cloud. They still managed to have a good bash, though, even if not everyone they wanted there could make it.
"We had a party inside in the Shannon Rowing Club. And everybody circled around and we had a lovely time."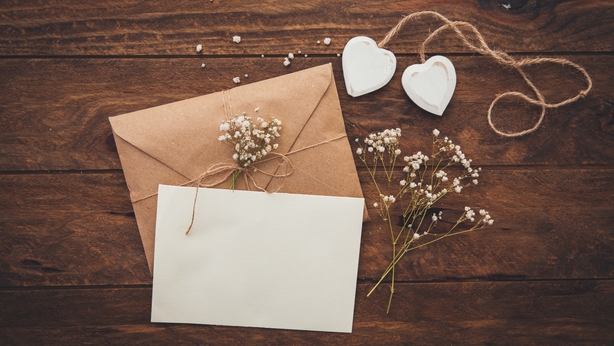 Jack appeared beside Rita, whispering, Ryan suggested, sweet somethings in her ear. Ryan, naturally, wanted to talk to him, to "corroborate the evidence".
What did Jack find so attractive about Rita back in 1958? There was a pause – Rita was not impressed by the pause – before Jack said that it all happened so quickly, but he confirmed Rita's account of the bicycle and the friend and the marriage vow.
Ryan wanted to know why Jack was attracted to Rita. "I knew her sister, if that's any consolation," Jack offered. It was no consolation at all. How did you know, Ryan persisted, that this particular girl on a bike was the one for you?
"She was very attractive, actually, she was a very attractive, good-looking woman, when she was young."
Rita was – again – not impressed by the "when she was young" part of that sentence before Jack added after the fact, 'she still is actually'. Crisis averted.
When it comes to their Diamond Anniversary plans, Rita wanted to keep it quiet, while Jack wanted to party. Thanks to the pandemic, it's going to be Rita getting her way this time.
"They way that things are… we thought we'd keep it quiet and we'd just have a quiet day to ourselves."
A cocooning anniversary, then. Jack and Rita have plans to mark their big day with friends and family at a later stage, when we can all emerge from our own shadows and get a little bit closer to each other again.