When it comes to dating and finding a match, there are so many variables – thanks, in part, to the rise in dating apps that want us to specify everything from height and age to political leanings.
And just because the world is social distancing, it doesn't mean we've stopped dating – you might just be meeting someone for the first time over Zoom instead, and likely using a 'coronavirus opener', for example, 'will you be my quarantine?' has proved popular.
But there's a new trend which is taking 2020 by storm: eco-conscious dating.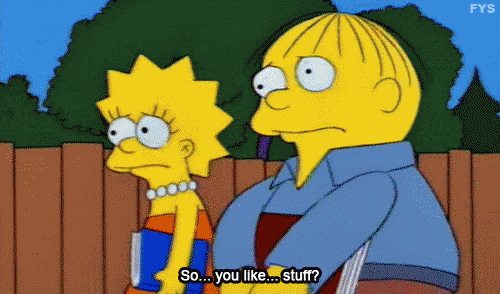 It's World Earth Day and singles are on board with the message when it comes to their matches, even if they're not able to meet them in real life yet.
According to dating website eHarmony, a third of single people (33%) would find someone more attractive if they care about the environment, and a close to a quarter (23%) think being eco-friendly is must-have quality.
Sustainable views were deemed more important in a partner than a good dress sense (14%), earning lots of money (9%) and even being 'cool' (6%).
And OkCupid has noticed the trend, too, coining the phrase 'Thunberging', where daters bond for their passion over the environment and climate change.
The site has seen a 240% increase in mentions of climate change and other environmental terms on profiles over the past two years.
Melissa Hobley, global chief marketing officer at OkCupid says: "With climate change becoming a major talking point globally, we're finding more and more [that] people's passion for the planet is becoming a steamy subject. We've added in brand new questions about air pollution, fracking and rising sea levels for our daters around the world.
"It's no surprise to learn that young Gen Z and millennial daters care about climate change, but within the last year alone, these singletons are matching on the basis of this topic more than ever."
For senior therapist Sally Baker (workingonthebody.com) it's definitely a deal-breaker for many of her clients, and she calls it 'ethical matches', where couples want to align on serious eco issues.
"It's seen as crucial that potential partners are mutually aligned politically or that it's essential that they share a standpoint on issues such as banning or supporting blood sports, or animal rights, or ecology, or that they share a style of eating such as vegetarianism, vegan or paleo for instance," she says.
Meanwhile, eHarmony also found that date-wise things are shifting towards the trend, too. More singles (pre-pandemic) were adopting green dating practices, opting for veggie restaurants (14%) avoiding corporate chains (9%) and cycling to dates (4%).
At OkCupid, the idea of shared values is what is driving the trend, Melissa Hobley added: "Shared values are important in any relationship and it would appear that climate change is a serious issue for many when looking for love.
"In fact, more than half (51%) of respondents said the climate crisis was the issue that mattered most to them – over world peace, the economy and eradicating disease."
Baker adds: "In my work, I help clients get clear on what they are looking for romantically and they want someone who is ethically and environmentally aware. For them, this indicates a type of person who is empathetic and morally informed, and that's something they rate highly when looking for a mate and is a definite deal-breaker for them."
The eco-friendly dater needs to be about actions as well as talk, experts agree. But that's something that you can delve into after a first, second or perhaps third (virtual) date.
Baker says: "Specific criteria such as a 'no-fly' policy for holidays or even a no procreation policy tend to come later when they have a sense of whether a relationship is going to have any traction.
"People mostly choose to share their beliefs gradually to those they consider could be important in their life. It's about feeling your way with like-minded people and they do that with their claim to be environmentally aware."