You've hit the fridge, the dishwasher and maybe even the car, so we get it if you're looking for new things to deep clean, and doorways and walls never get as much attention as the freezer box or washing machine.
Think of how many times you've touched your bathroom door or your banister, how often the dog has shaken off the rain and muck at the back door, how many years of cigarette smoke might be sticking to the walls. And aside from that, it's just nice to freshen things up a bit!
As always, there's a hack to cleaning walls and doors, using something you definitely have at home. An Australian mum has shared her trick for wiping them down with fabric softener, a hack also loved by clean-queen, Mrs. Hinch.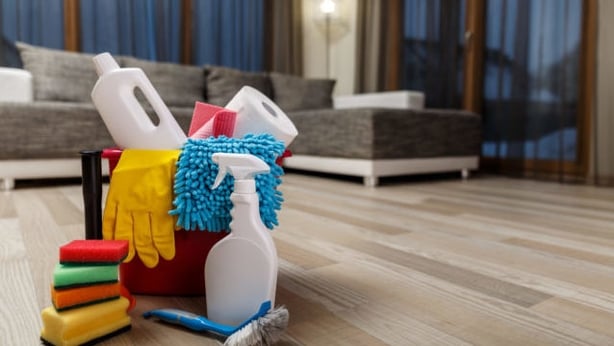 'Have been reading lots [about] people cleaning their walls with fabric softener to make them smell nice. I gave it a go, and I'm hooked,' she wrote in a Facebook post.
'Walls look amazing and it smells so good - every room is like walking through a field of roses. Can't recommend it enough,' she said.
Another mum added her praise, saying: "Who would have guessed these doors are actually white. I used fabric softener, a stiff brush and a bit of water in a bucket. Scrub like mad, wipe down with damp cloth and repeat."
We need your consent to load this Instagram contentWe use Instagram to manage extra content that can set cookies on your device and collect data about your activity. Please review their details and accept them to load the content.Manage Preferences
Mrs. Hinch turned loads of people onto the trick by sharing it on her Instagram account. Take a bowl of lukewarm water and add one cupful of your favourite fabric softener. Soak a damp cloth in the mix, squeeze it out and start to gently buff and scrub away at the dirt.
To be extra thorough you can repeat the process, but go gently on areas that have cracks or older paint as it may cause flaking.
Wipe down with clean water and your house will be smelling of your favourite clothes for days!