When Ole Henriksen speaks about seeing acneic skin "suddenly balance", he does so with the fond, wistful wonder of an art restorer, or an explorer of the ancient world, someone uncovering something beautiful but momentarily hidden.
Whether the esthetician, former trapeze artist, entrepreneur and guru to stars like Barbara Streisand and Katy Perry is talking about a piece of salmon on a plate, or how he takes his porridge in the morning - "cooked in water with blueberries, raspberries and blackberries with walnuts on top" - Henriksen is luxuriating in the moment, in the image he's creating, the life he's painting for you.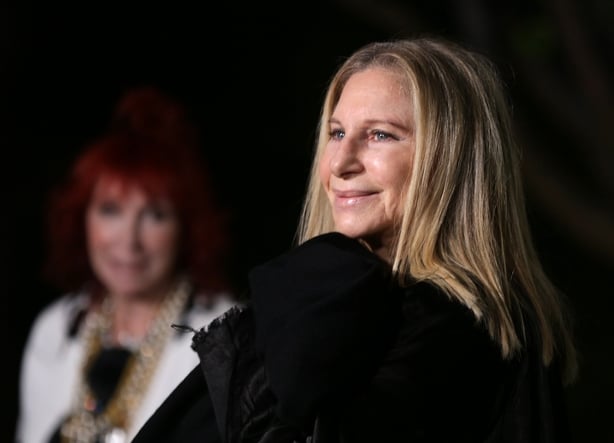 It's clear to see this being one of the main attractions to having him as your skincare guru, but when it comes to skin treatments and skin chemistry, the Dane is a living legend.
With a career couched in a benevolent kind of infamy and a client list so exclusive that one would think A-list status can only be confirmed by an appointment at his spa, one would expect him to be as opulent as his customers. It's a pleasant surprise to find this isn't the case.
Growing up in a blue collar working class community in Denmark, Henriksen explains how making the most of what you had was vital to his family. His first skincare memory is as sensual and indulgent as his breakfast ritual, and his tone as reverent. "It was really as a little boy, when my mom would bring home from the local pharmacy creams she had made herself. My mom worked there part time and she was very concerned that her sons, me being the oldest, had their skin protected during the winter season."
We need your consent to load this Instagram contentWe use Instagram to manage extra content that can set cookies on your device and collect data about your activity. Please review their details and accept them to load the content.Manage Preferences
"I often say life is an illusion, it's what you make of it", he tells me. "You can't compare yourself to Charlize Theron who lives in her world. She has the same issues in her life, by the way, when push comes to shove, like everyone else."
Glamour, however, is key to how his career began. Working as a show dancer in Indonesia, "running to the clubs, drinking way too many rum and Cokes", he developed cystic acne.
Saved at the hands of a local friend named Lagita who soothed his skin with regional botanicals, Henriksen decided to pursue a career in cosmetic treatments. He enrolled in the prestigious Christine Shaw College in London where he studied cosmetic chemistry, face and body work, makeup and complexion care, which ultimately became his passion.
A huge movie buff, he eventually relocated to Hollywood where, despite his considerable experience, couldn't get a job as no one wanted a man seeing women naked or in often vulnerable moments of fragile vanity. This was nonsense to Henriksen - "I come from Denmark where we're very easy going about nudity" - so in 1975 he opened his first spa, named after him, and so began a new era of cosmetics.
An anomaly
When he entered the industry, Henriksen was an anomaly. "I bicycled to work, I couldn't afford a car, I made the products in my own kitchen. And it brought a lot of notoriety because I was holistically oriented. I was very much into healthy diets, I was about helping women and men love their mirror image, really embracing who they were." His focus was "always aiming to make my clients their own best skincare experts", a more sustainable skin ethos than many would offer. "And what I like to emphasise now are three things: exfoliate, treat and soothe."
The first celebrity visage he soothed was none other than Barbara Streisand, another living legend, who promptly recommended him to others. "Cher came in, Diana Ross came in, Madonna followed, Naomi Campbell, Katy Perry, David Bowie-"
He is distracted by my honk of appreciation, which he takes in his elegant stride. "He was one of my most favourite clients ever!"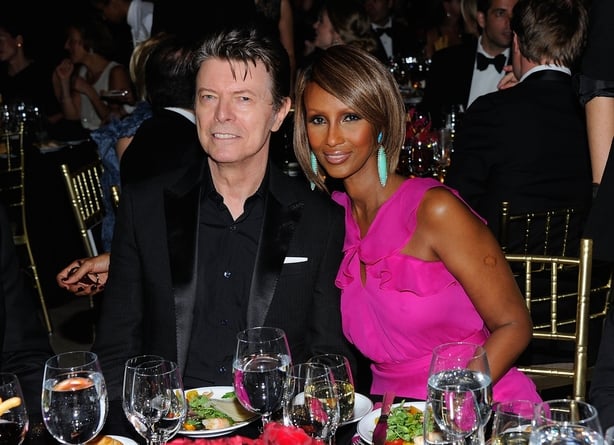 "David Bowie was, without a doubt, one of the kindest, most loving human beings. He just loved people. He was curious, and he told me a lot about his journey through life, his years in Berlin among others. He would often lay in the treatment room and sing a little bit for me."
"And Iman, obviously, was a client as well and an amazing woman. She would talk about their love affair together."
"It was like a cocktail party without the cocktails", says the Gatsby of skincare without the pomp, excess and deceit.
A beautiful fabric
At 67, Henriksen is spry and impossibly energetic - on the day of our interview, I hear him before I see him, as he emerged from around a corner pushing two sizable suitcases up the walkway at breakneck speed - with a positively redolent smile. He will compliment you endlessly, picking on things you never knew to look at and appreciate.
But this isn't wanton sycophantry; the man is dozens of A-listers past needing a dig out from one journalist. Instead, it is Henriksen's skincare philosophy in action: love the things that make you, you.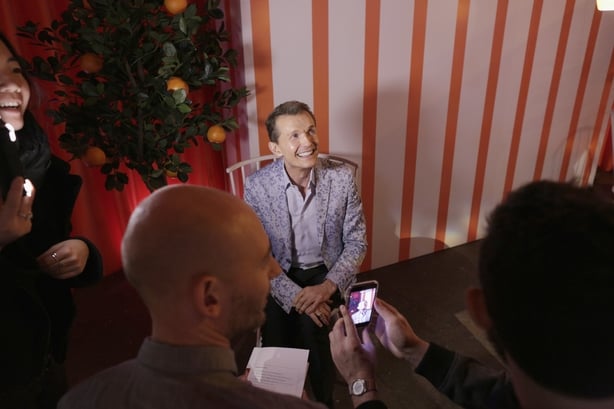 This shows itself in what he sees as a beautiful face. "Good skin to me is all about texture", he says. "It's soft, it's supple, it reflects light. We call it that Ole glow, it's illuminated. Tight and invisible pores."
This isn't exclusive to young skin, either. "You can be 50, you can be 70, you can be older and have beautiful texture. It's like a beautiful fabric that you maintain. If it's well cared for skin, it'll always look good. And I like an expressive face, too."
Henriksen's career has been marked by a peculiar and central paradox, namely that his is a luxury brand beloved by the most elite celebrities, yet available to buy online if you have a little extra money for it. Spas were once the hollowed worship grounds for the rich and famous, and yet Henriksen has designed a brand that is accessible and comprehensible. More than this, his brand is one based on spa-like rituals, if not the spa itself and this you can take home for free.
"I believe that way back I was in the forefront in a sense that one thing I always encouraged my clients to do was to have balance in their lives, to take time to give back to themselves and one way you can do it is while you treat your skin to step into your bathroom at night, light an aromatic candle, close the door and tell your husband or your children 'mum needs time for herself!'"
Henriksen-endorsed hygge
His secrets are his to share, which he does, animatedly. He'll even tell you exactly how to practice some Henriksen-endorsed hygge: "The first thing as you stand in front of the mirror is take a deep breath, relax your upper body, listen to your breathing. It centres you. Then look in the mirror, lend yourself a smile, to sort of begin to recognise you for the beautiful person you are."
"Having a good self-image matters a lot for wellbeing. We live in a society where we are busy emulating Instagram stars and celebrities. That's fine, but be the best version of yourself first and foremost."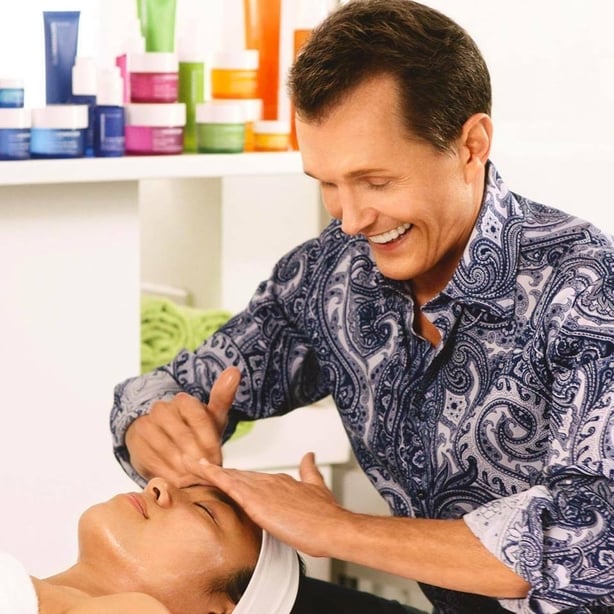 "Stealing a minute or two or five here or there is not a big part of your day. Remember you're number one in your life, you've gotta invest in yourself."
But aside from the pressure to look like celebrities, there is an undoubtedly pressure to live like them. Goop, the lifestyle brand created by Gwyneth Paltrow, is arguably one such source of this, a platform that Paltrow herself intended to be "aspirational", even if the people reading her stories couldn't afford the products they mentioned. Instagram is a well of skincare routine #inspo, a conveyer belt of product endorsements and seemingly endless skincare trends.
In a sense, this is where Henriksen's focus on making women their own skincare experts comes in. "It doesn't have to be expensive taking care of your skin. What matters is that you have a great cleanser, a great hydrator, a great eye cream and then a good night product."
"It is important to invest in a few of the key items and those items, I feel, you can afford. There should always be room for that."
You, naturally
Of course, for many people, expensive skincare is simply out of their price range entirely, but perfecting a sustainable and simple routine is a much easier alternative to the route many people are taking: cosmetic surgery or invasive treatments. Championed by the likes of Kylie Jenner, who started getting lip injections at 17 years of age, and spurred on by Instagram influencers plastic surgery touch-ups are becoming the norm, even for the average person. Henriksen, with his porridge and his gymnastics, is predictably against such "silly" practices.
We need your consent to load this Instagram contentWe use Instagram to manage extra content that can set cookies on your device and collect data about your activity. Please review their details and accept them to load the content.Manage Preferences
"Sometimes they believe that with Botox at a young age that it's preventative, but it's not preventative as far as ageing. I can see that if there are deep frowns later in life, if you do a little bit of softening [it wouldn't be the worst thing] but you should always try to look natural."Working in Los Angeles, it's something he sees up close and personal - quite literally.  
Trends have become bankable commodities in ways never before seen, thanks in a large part to social media. Beauty accounts will scramble to try - or invent - new trends to ensure they are at least on the curve, if not always ahead of it. Henriksen, quite frankly, doesn't buy much of it - when it comes to staying young and full of vitality, enjoying yourself trumps any fad of the week.
Facial torture
"I don't necessarily believe in things you roll across your face with little prick holes (micro-needling). Supposedly builds new collagen, but that to me is facial torture."
That said, he reserves some respect for routines that are established, such as "cultural treatment methods".
"The Korean treatment rituals, where you need to book an hour each day to clean your skin. If that's what they do and they do it as a beautiful ritual and they enjoy it, more power to them. I think that there is a little bit more of a sensible approach, but that I respect. As long as there's the joy and you see the results."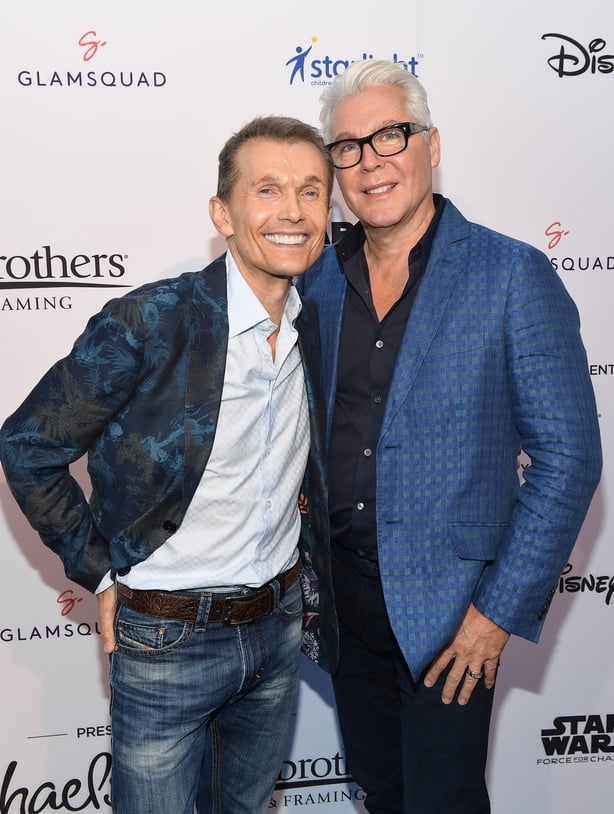 Fundamentally, Henriksen is interested in joy, where we find it and how to maintain it, an ethos that radiates from the vibrantly colourful packaging of his products to the sparkling smile permanently fixed on his face.
"Always take joy in doing it. Excess can crowd your life", he tells me, repeatedly.
Around his neck is a gold cross that has had pride of place there for 25 years; he carries a "little pouch" everywhere he travels, full of "stupid little things that are necessary" for him; he lives in his Diesel jeans, rather than designer ones, because "they make me feel like a million dollars".
"A pair of jeans that show off your ass in a good way, that's all you need."