Tara Povey left her well-paid, secure job, beautiful apartment and family and friends behind and hopped on a flight with pretty much no plan for the foreseeable future. Here, she explains how and why she overhauled her life.
It was early 2014, I was living in Devon and working in a busy pharmacy in a fishing village. The company I worked for wanted to promote me. I had a cute two-bedroom apartment minutes from the beach. I had friends, hobbies and a devoted long-term boyfriend.
On paper I had everything, and life was great. But inside I was screaming. Something felt very, very wrong. I was crying at least once a day, every day. Not pretty crying, it was full-on ugly, Kim Kardashian, utter despair crying. The smallest thing would cause me to break down.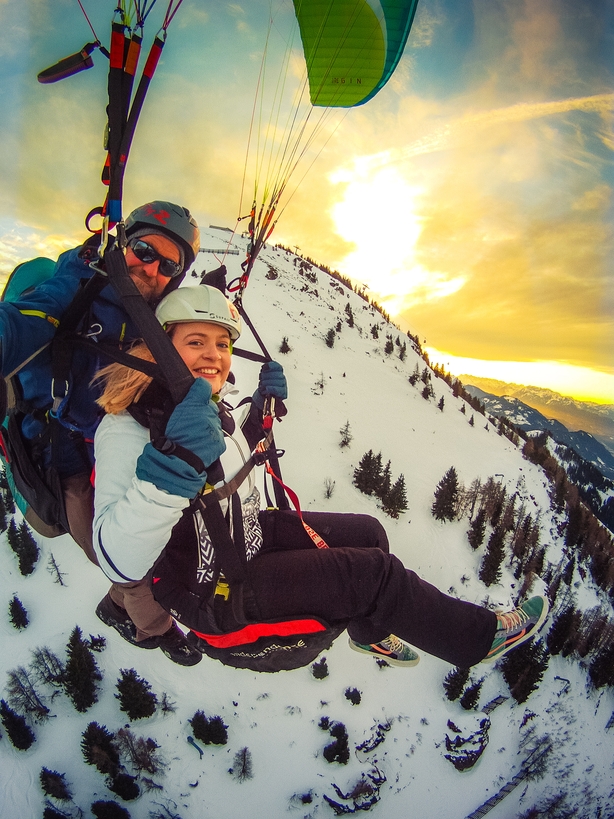 I had no energy, all I wanted to do was sleep. My manager even suggested that I go see my doctor to discuss medication. I felt stuck and stagnant, like I was going nowhere.
One day I couldn't even make it to my local shop, less than five minutes from my apartment. I got halfway there and then genuinely considered curling up in a ball on the ground and sleeping forever. I wanted the ground to swallow me up so that I didn't have to keep going.
I had been unhappy for a long time. Even on my 25th birthday, my Mam had called me and I told her through tears that I refused to turn 26 in the same town, the same job, the same life. I felt like I was drowning.
I don't know why exactly I felt that way, but I knew I wasn't ready for my life to fall into that same old societal pattern of job, relationship, house, marriage and kids. I needed to mix it up before it was too late or risk losing my mind completely.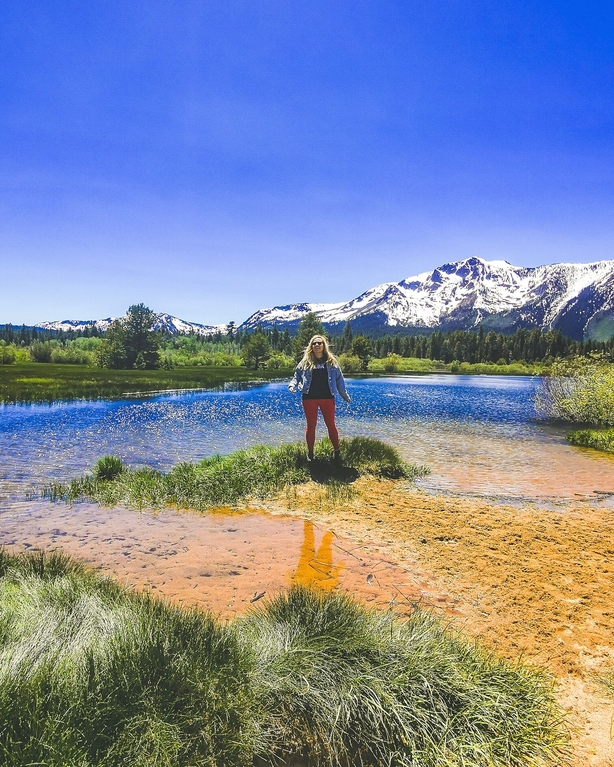 How I did it
I started by ending the relationship. He wanted me to stay still and settle down but I was intent on seeing what the world had to offer.
Then I needed to figure out what to do with my job. I decided to turn down the promotion and ask them for a career break instead. Luckily for me, they agreed to give me the sabbatical.
Spoiler: I never went back.
Originally, I had planned on applying for a working holiday visa for Canada. Then I met a new guy, a free spirit, the kind of guy that hates wearing shoes.
After just a couple of weeks, he asked me to go travelling with him – so I did. It was a bit of a wild decision and ultimately we didn't work out, but he was the catalyst I needed to take the leap.
Telling my family and friends was ... an experience. Many of them thought I was crazy, while others sang my praises and told me I was brave. I didn't really understand that. Brave, like there was something to be afraid of. For me, the idea of staying put was much scarier than hopping on a flight and leaving everything behind.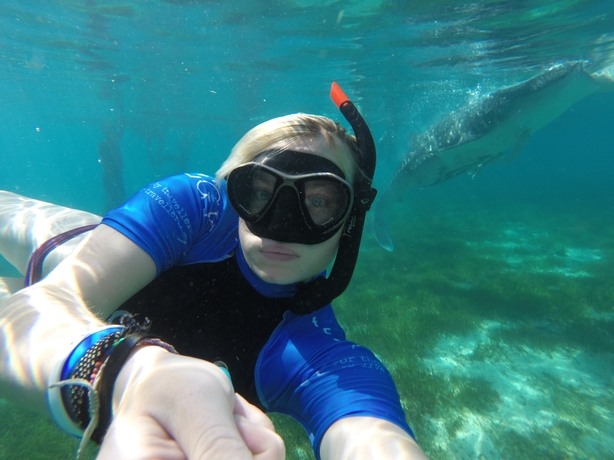 Whirlwind
In less than six months I had ended a long term relationship, handed in my notice at work, left my apartment, cancelled all my direct debits, started a new relationship and booked flights to travel to the other side of the world for an undetermined amount of time.
It was a whirlwind but I was surprised how natural it all felt once I had made the decision. Everything seemed to fall into place. When I stepped onto that first flight I only had my bags, vague plans and absolutely no responsibilities. The freedom was almost overwhelming.
Nothing could ruin the feeling, not even the fact that I was about to demolish my savings. I knew I could always earn more money.
I travelled around Asia learning to dive, surf and free dive, things I had never tried before and probably never would have, things I now love. I swam with manta rays and whale sharks, I climbed mountains, I visited temples, I made lifelong friends and I started a little travel blog to tell funny travel stories which grew into something bigger than I ever could have imagined.
Safety net
Now, I'm not recommending that everyone should quit their job and just go travelling. I was smart about it but I also had a decent safety net beneath me. I know I was lucky that I had a career break secured. I knew I could return home and pick my job up whenever I needed to. Also, pharmacy is a handy industry to be in because I can always do a few locum days if I'm running low on money.
And yes, I've had bad days. There were the five days I spent sick in Coron in the Philippines, alternating between sweating out a fever in my room and running to the shared bathrooms to purge myself.
Sometimes it's stressful and running a blog is hard work, sometimes I get tired and sick of constantly moving. And before that, packing up my entire life was an ordeal, the forms to fill in, the awkward conversations to have.
Working for yourself certainly isn't for everyone, but whenever I have a bad day I just remember crying in the pharmacy bathroom and it gives me a bit of perspective. The daily crying is long gone now and the only time I can't drag myself out of bed is when I'm jet-lagged. If I'm jetlagged, I just take a break for a few days. Even the five days sick gave me a lesson in going with the flow.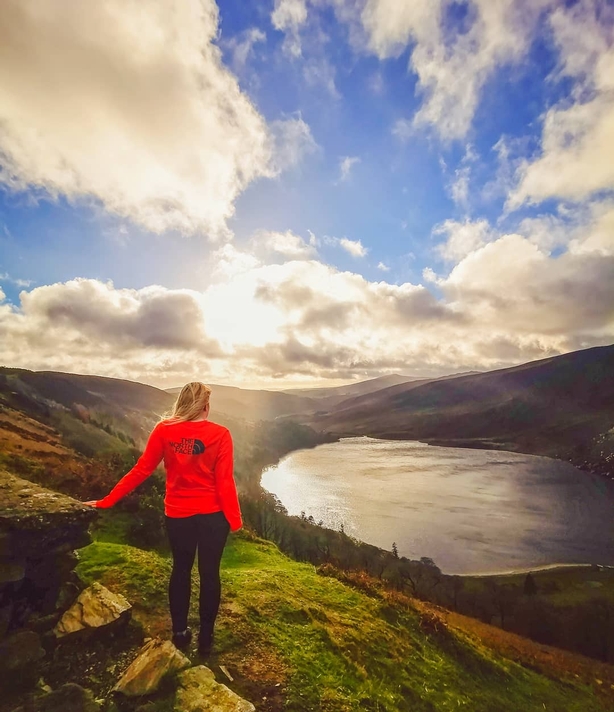 How to do it
If you are in a position to do this, my main tip would be to break it down to steps and think of your life goal as an actual destination. Your first thought should be whether you have the money to support you or fall back on, as this removes some pressure. If you need to reach a goal, give yourself a realistic date to save a set amount of money that you would be comfortable starting off with.
Not everyone can so easily pack up and move away, of course. If, like me, you were in a relationship, some hard questions will need answering. Will your relationship work long distance? Would you be happy to end it? Could they come with you? Will you sell your property or rent it out? If you're renting, how much notice do you need to give? Where will you store your stuff?
If you have a family, this can be more difficult, but not impossible. I know many travel bloggers with children who make it work, so if it's your dream, you don't need to be put off. Do your research, read blogs and see how other people in your position have overcome any hurdles. It will give you inspiration, ideas and courage to try it for yourself.
I know from experience that one of the worst parts is the limbo stage between knowing you want to make a change, and taking steps towards it. But making change can be as small as saving money, Googling flights, planning a route. As they say, you only get one life and it's up to you to decide what you really want to do with it.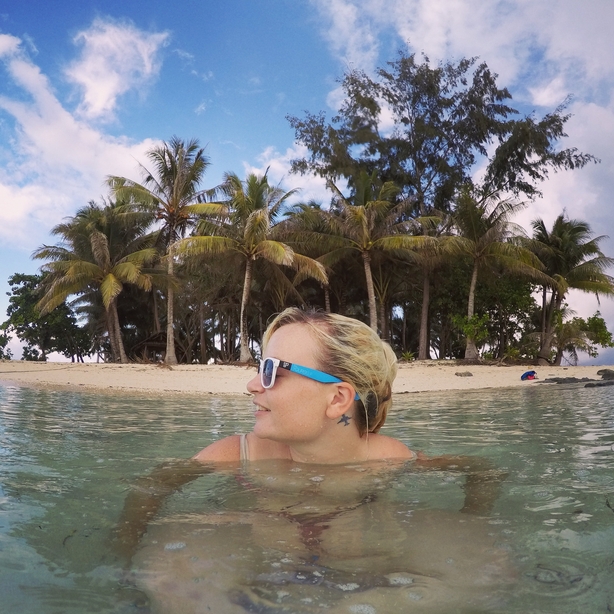 When I finally turned 26 it was in Siargao, a tiny surf island in the Philippines. I hired a local fisherman to bring me out to a deserted, postcard-perfect island and celebrated my birthday tropical-style, just like I had daydreamed about behind the till in the pharmacy. I sat in the ocean, sand between my toes, cocktail in hand and sun beaming down on my skin.
- Written by Tara Povey
The views expressed here are those of the author and do not represent or reflect the views of RTÉ.