TV chef Catherine Fulvio opens up to Janice Butler about keeping herself busy since closing the doors of Ballyknocken for the first time; her unexpected success in the US and her goal to get in the best shape of her life.
I've spoken to chef and RTÉ Guide food columnist Catherine Fulvio many times but never in such strange circumstances. With the country shutdown, we talk on the phone with Catherine laughing that she's hanging out of the window of her Ballyknocken home and business in County Wicklow, trying to get some decent coverage for our conversation. It takes a while but we get there. "I've one bar, so we'll see how we get on. If you hear a thump you know I've fallen out," she giggles.
Catherine is always a joy to talk to, one of those people whose natural bonhomie leaves you feeling better about life when you leave her. She is reliably optimistic and in times like these, we're all going through a rollercoaster of stress and emotions, she's a breath of fresh air.
Like all businesses in hospitality and food, Catherine has had to, for the first time, close the doors of her Ballyknocken guest house and cookery school, and temporarily let her staff go. "I was born into this business; my mum started it 51 years ago and we've had guests coming ever since. We used to close for the winter but there were four kids and plenty to keep us busy. I've never experienced anything like this. I've never seen it so quiet here at Ballyknocken."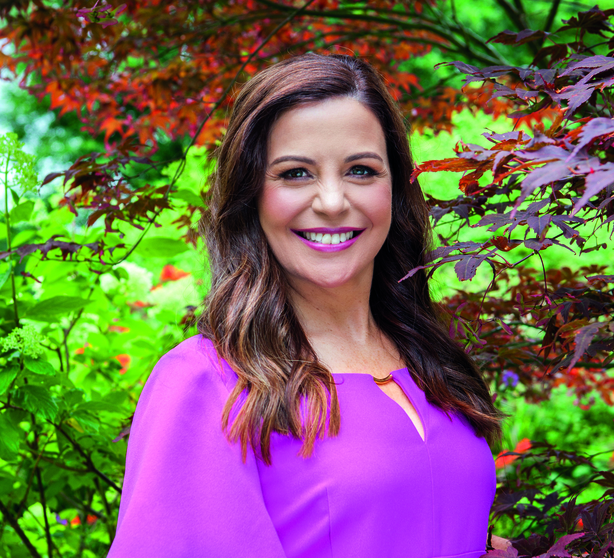 Catherine is trying to stay positive about the lockdown and the tough decision to send her staff home. She sees the benefit of having time to re-evaluate how she runs the business. "We had a lot of private parties booked in – hens, family events, that sort of thing – so they've been cancelled, obviously, but I expect they will go ahead eventually when things get back to normal. The tourists that were due to come to us from abroad, whether we'll see them again this year, I don't know. I think it will take quite a while for people to have the confidence to get back on planes and travel.
"But look, what can we do? All we can do is follow the guidelines and instructions and knuckle down," she says, adding, "On the positive side, having a hiatus like this, has given me the chance to step outside my daily routine and to-do list and the hecticness of my life. It's also allowed me to gain perspective on things and I think that's important. When this is over, and it will be over, we're going to see totally new businesses emerge, people changing careers. Some people will be dying to get back to what they were doing before and some will want to follow their dreams."
She's been isolating with her family, including her two teenage children Charlotte, 17, and Rowan, 16, with her dad, 86, cocooning nearby. Charlotte is due to do her Leaving Cert so is obviously finding the uncertainty quite stressful. "It's a total stress for the kids and it's so hard for them to be doing work through a virtual classroom. It requires a lot of discipline and commitment."
Rowan, who is in Transition Year and so has a little less pressure on him, has been helping out around the house and the gardens. "He's been a great help and he's loving it, learning skills I could never have taught him and he's enjoying being out in the fresh air. It's been really good for him." He's also been acting as a cameraman for Catherine as she attempts some Instagram videos to keep connected with her followers. "It's nice having him helping me with it because he sees things from a different angle to how I would and he's great at coming up with solutions," she says.
"I think it's important to stay connected with people. None of us in the food business is used to being isolated like this; we're used to having a lot of people and customers around us. So I've been uploading lots of ideas and recipes for customers but you know, secretly it's also because you want to feel that people still want you," she adds, honestly.
While the last series of Tastes Like Home is being repeated on RTÉ right now, her award-nominated series, A Taste of Ireland, is now into its second season, currently on air in the US, where it is reaching into 25 million homes. It came about by chance, when producer, Lisa Renee Ramirez was in Ireland a few years ago for a project and Catherine came to her rescue.
"Lisa was here and needed a chef to do some Irish cooking for her and I got an emergency call asking would I help out. We stayed in touch and she said she would come back and do something with me. She was true to her word and we filmed the first series two years ago. It's very much geared towards the US market. Hopefully, we'll be filming again in the autumn, or at least that's the plan at the moment anyhow," she says.
Catherine has revealed in the past that as a young girl she lacked confidence, something that's hard to believe when you meet her now. In a bid to build her confidence and help other budding entrepreneurs, she's been doing keynote speeches at food business-related events, something she admits pushes her to go outside her comfort zone. "It's something I talk about a lot; pushing yourself out of your comfort zone – you have to get comfortable with being uncomfortable. And I talk about imposter syndrome a lot too: I think a lot of women in the business suffer from that. I just tell my own story and make it personal."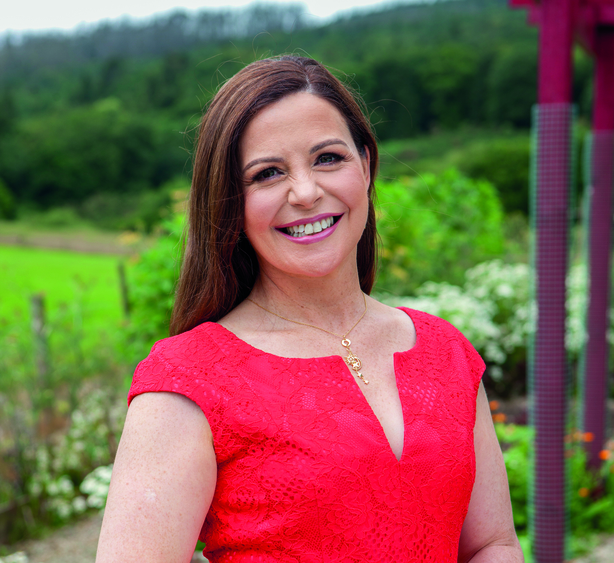 Another goal she had set herself for 2020 was to get in the best shape of her life. She laughs that it had been going great until the lockdown kicked in and temptation has been put in her way being stuck inside all day. She resorted to asking her children to hide the treats and she is determined to stay on course with her weight-loss, revealing she'd packed away her larger sized clothes and has "no intention of wearing them again."
"I set myself a target this year to get super healthy and I had been doing really well with it. I've always liked walking but I've embraced the gym more and going for longer and faster walks. I'd been eating very healthily and was really seeing a difference but I've found since Covid-19 it's harder to discipline myself. But I'm working on it and I'll get back to where I was."
Her husband, Claudio, who normally works in London during the week, is from Palermo in Sicily, the source of many of Catherine's food loves. With Italy being so badly hit by the pandemic, Catherine says she's concerned for his extended family. "I'd worry about them; there's word that people are running out of food and it wouldn't be the wealthiest part of the country. But his family are all indoors over there, same as here, staying safe."
Catherine is looking forward to being on the other side of this situation. She misses people she admits; "I'm very bubbly and chatty and I love to have the craic with people, to do my classes, welcome guests and to do demos. I really miss that kind of engagement. I try as much as I can, to put a smile on people's faces."
With lots of new ideas for classes, she is using this downtime to renovate the cookery school. Catherine sounds like she has a real pep in her step, a glass half full person when it comes to what the future holds. "I'd be very confident that we'll be OK because I think that when we do get back to normal that Irish people will very much support Irish products and businesses and do you know what, we'll love and appreciate them all the more."