Once Taoiseach Leo Varadkar gave the Easter Bunny the go-ahead to travel around Ireland, Ryan Tubridy reached out to see where on the island he's hopping to first. Watch RTÉ Radio 1's video back above.
"The bunny is going to land in Australia first because, time-wise, that's very appropriate," explains Ryan. "Eventually, he'll go through the UK, he'll pop over there to say hi to everybody, but then he will be very keen to come to Ireland."
According to the Toy Man, the Easter Bunny will arrive in Dublin first before working his way around the country to deliver chocolate eggs, however, given the current constrictions due to the coronavirus, some households may have to wait until after Easter Sunday to get their treat.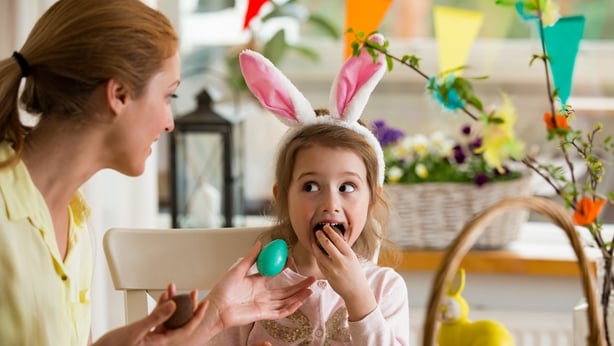 "Word of warning," says Tubs. "He won't make it, possibly, to every single house or child in the country because of 'the thing' but when 'the thing' is gone, there will be special treats for those who didn't get the egg this weekend."
Ending his correspondence on a positive note, Ryan assured the children of Ireland that these tricky times are much like the weather: "It's a bit cloudy at the moment but, eventually - and it won't be long - the sun will come out."
Happy Easter, everyone!
To keep up to date with everything going on in the world follow RTÉ Radio 1 on Instagram here.