Self-builds, modern masterpieces and country cottages, the new series of Home of the Year has it in spades. Even if you're a long way from building your dream home, the popular show is a treasure trove of inspiration as it returns to our screens.
From restorations, new builds, renovations and re-design, Home of the Year features people who have created their dream home.
Of course, overseeing these magnificent homes are the three expert judges, design legend Hugh Wallace, interior designer Deirdre Whelan and architect Peter Crowley. Seeking out clever design, functionality and a sense of the homeowners' personality, they will score the 21 featured homes and ultimately crown the Home of the Year.
On tonight's episode...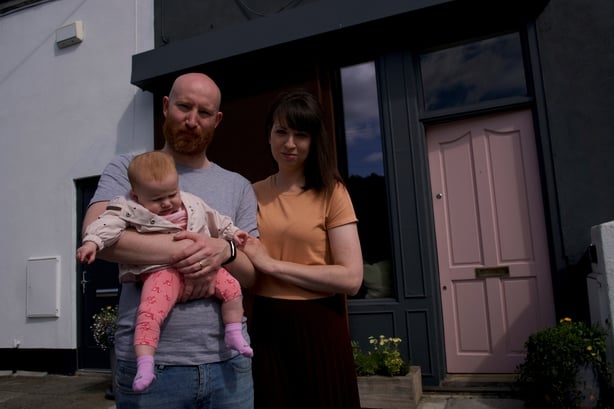 We step inside the home of architect Dualta Jones and his wife Francesca Griffin, who converted a former shop into a cleverly designed family home. Dualta has always dreamed of designing his own home, and champions the importance of good light. With this in mind, he flooded his home with light by moving the kitchen living area on the first floor and knocking out the back wall to add in a large glass door.
The couple describe their style as "industrial" and with lots of personality, and it certainly looks that way. The dark exterior to the front is sleek and striking, while renovating a former shop adds to the general industrial vibe. They both love the aesthetic of birch plywood so have used that throughout their home.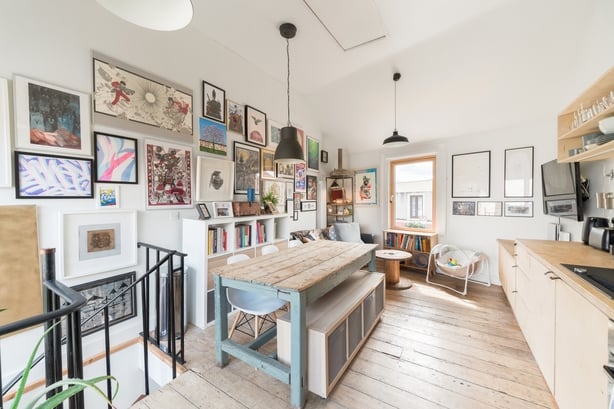 They both fell in love with the idea of sticking to a shop front theme so the exterior of their home is made different by the addition of perforated corten steel which gives an element of privacy while also letting lots of light in.
Next, we meet Laura Dixon and Mike Holmes, who turned their home renovation into an ambitious and hands-on design project. Their 1930s semi-detached home in Belfast was in need of an update, but the couple were committed to keeping a lot of the original design features, too.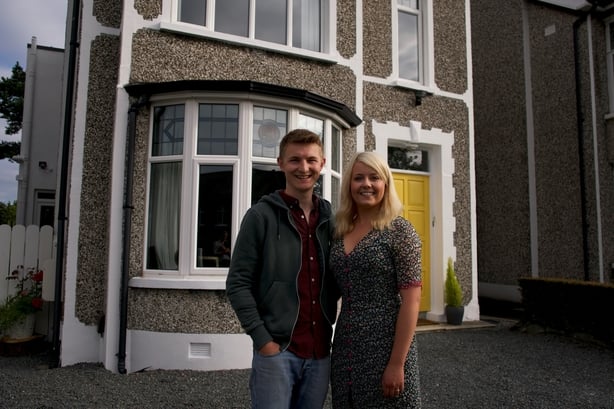 To make the space bigger, they added a two-storey extension to the back of the home. Inside, the home is kitted out in cleverly selected upcycled furniture, second-hand pieces and items they've made themselves, so their space truly reflects their tastes.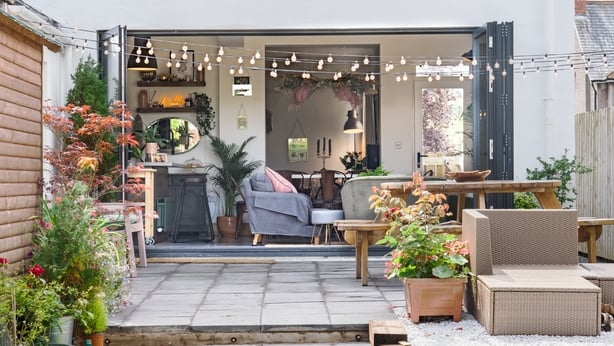 They think a lot can be done on a budget. They love how each room has its own personality. Laura and Mike like old unique furniture and to upcycle. Their home is eclectic in style, homely and bursting with personality.
Finally, we peer inside a home that's as striking and unique as its owner. Ethna Dorman lives in a converted 19th century carriage house and hay loft, set in a picturesque courtyard in Co Dublin, and came to it at a pivotal moment in her life. After her husband William passed away, she converted the space to be her retirement home, restoring much of it and making it into her perfect home.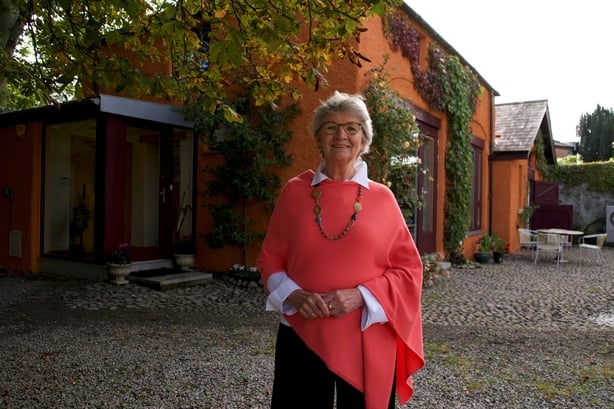 She restored the building and created a partly open plan living room and kitchen, separated by the old stable wall screens and retained the original wainscoting on the walls. She lowered the floor upstairs in the hayloft to give enough room for the bedrooms and bathrooms.
Most of the furniture in the house was made by her husband William. Ethna wanted the style of her home to reflect the journey of her life. She says her home is a peaceful sanctuary for her and she is very proud of it.
Watch Home of the Year on Tuesdays on RTÉ One.