All over Ireland, there are properties in need of serious repair and The Great House Revival champions the bravery of those willing to take them on. But restoring old buildings is never easy.
The series charts the highs and lows of such complicated building projects, from tight timeframes to the relentless surprising challenges which older structures generate. Watch it back on RTÉ Player.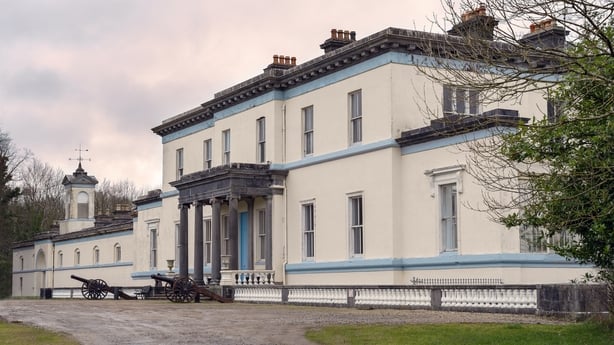 On last night's episode, Hugh Wallace met a trio of truly handy design lovers who are the proud owners of Middleton Park House in Castletown Geoghegan, in Co. Westmeath. A true family affair, Carolyn and Michael McDonnell, together with Carolyn's brother Henry banded together to restore the 1850's mansion to its former glory.
Built during the famine, the property was last in use as a hotel but it had deteriorated at a surprisingly fast rate over its three unoccupied years. The house was designed by renowned architect George Papworth, and is particularly notable for its Turner-designed conservatory, an expansive and intricately designed space.
The property itself is also enormous, standing at a palatial 35,000sq. ft. and is steeped in history. Its sheer scale makes it an ambitious restoration. Grand as it is, the trio wanted to turn it into a cosy and homely family home, where Henry's four children can hang out at weekends and where extended family gather during the year.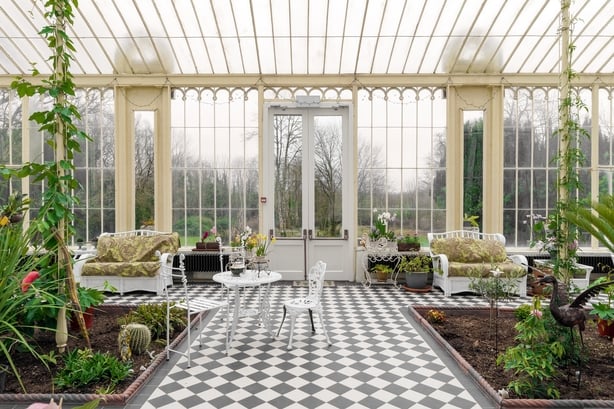 However, it was previously a hotel, as so required serious updating. Due to its recent commercial use, the three will need to figure out how to change industrial-style aspects to make it a welcoming home that is economical to run.
Henry will be putting his skills as a contractor and a qualified chippy to use, and Michael will be wearing his qualified engineer's hat to figure out an effective heating system. Carolyn will be using her love of interiors to work out the aesthetic of the house, and how to furnish a property the size of 35 semi-detached houses in Dublin.
But with three pairs of hands comes three different opinions, which the trio will need to navigate to get the property liveable, and comfortable, before winter arrives.
Click through the gallery at the top of the page to see the results from last night's The Great House Revival.