Ryan Tubridy may well be the closest thing the world has to a real-life Willy Wonka; kids call him the 'Toy Man', he holds the golden ticket to The Late Late Toy Show, and he has a soft spot for jellies and sweets.
Every year on Toy Show night, we see how happy the host is to speak with the kids whose eyes light up when they speak about their favourite books. He's even written a children's book himself - on paper from the Roald Dahl Museum, no less. 
Safe to say, he's a bit of a bookworm.
We need your consent to load this Instagram contentWe use Instagram to manage extra content that can set cookies on your device and collect data about your activity. Please review their details and accept them to load the content.Manage Preferences
So it is only right that, during social distancing, he would get on to Instagram to recommend a beautiful array of children's books for kids (and grown-ups) to read in order to pass the time.
1. The Gruffalo by Julia Donaldson
This one is good for "really tired parents" says Tubs. Filled with beautiful illustrations, the story is well told, interesting to read for parents and kids alike, and a bit of a classic.
2. Don't Let the Pigeon Drive the Bus! by Mo Willems
A beautiful picture book with memorable characters and a fun story. "Goofy, silly and good fun," confirms Tubs.
3. Adventure Time Journal
If your kids aren't particularly into reading or if their interests are a little on the quirky side, check out the Adventure Time journal which Tubridy describes as "trippy as hell".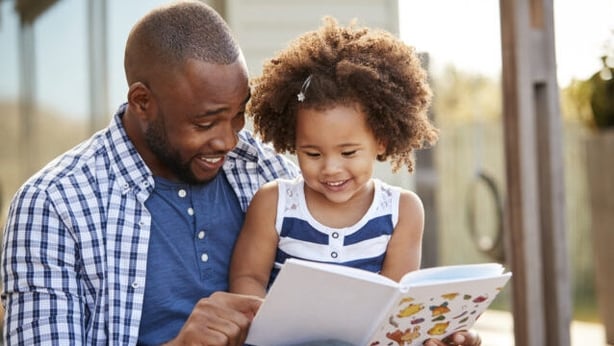 4. Diary of a Wimpy Kid by Jeff Kinney
An addictive series of books written by an American author and cartoonist, these fictional journals are "brilliant books" that are, according to Tubs, a great gateway for kids to get into reading.
5. Dork Diaries by Rachel Renée Russell
A fun illustrated children's book series that Ryan puts in the same bracket as Diary of a Wimpy Kid. A good choice if you want to get your kids into reading.
6. Horrible Histories
If your little ones are interested in history, you'll have to tear these books out of their hand come dinner time. They cover just about everything but Tubridy recommends the Gruesome Guide to Dublin in particular.
7. Irish authors
If you want to shop local, Ryan offered up a selection of Irish authors and illustrators to chose from including Judi Curtain's Alice and Megan Forever, Eoin Colfer's The Dog Who Lost His Bark and Roddy Doyle's The Giggler Treatment.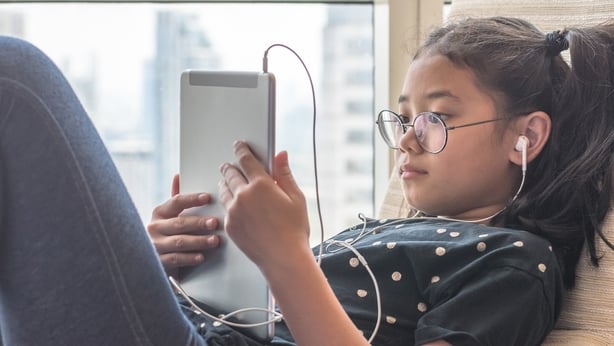 8. Demon Dentist by David Walliams
Comparing Walliams to Roald Dahl (the highest compliment Tubs could bestow), the presenter said that the book was well written and a sure-fire hit among kids.
9. The Magic Far Away Tree by Enid Blyton
A classic story that the whole family will enjoy reading over a cosy afternoon. Ryan says these books will be particularly appropriate for the "old fashioned kids" who want to step away from the "rough and tumble of modern life".
10. Roald Dahl
No surprise that this man-made the list. Tubridy's personal all-time favourite is The BFG but he insists that there's a book for everyone when it comes to Dahl - starting young with The Twits and growing up to read The Witches and Going Solo.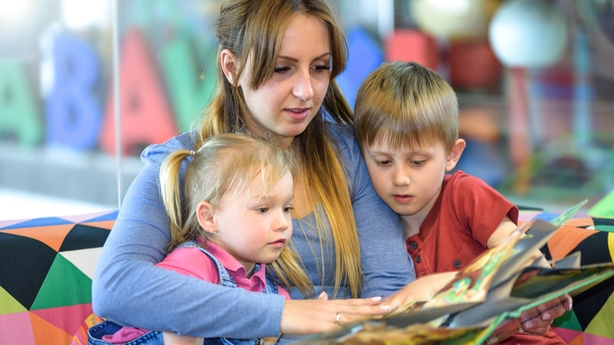 11. Across the Barricades by Joan Lingard
Ryan recommends this classic Northern Irish series for young teens aged thirteen to fifteen. A book that he believes has "stayed for the test of time".
12. My Sister Jodie by Jacqueline Wilson
The bookish broadcaster was quick to praise Wilson's "extensive backlog" of material, with something for all ages.
13. One by Sarah Crossan
This award-winning children's novel follows the story of sixteen-year-old conjoined twins. This one is a great read for teens.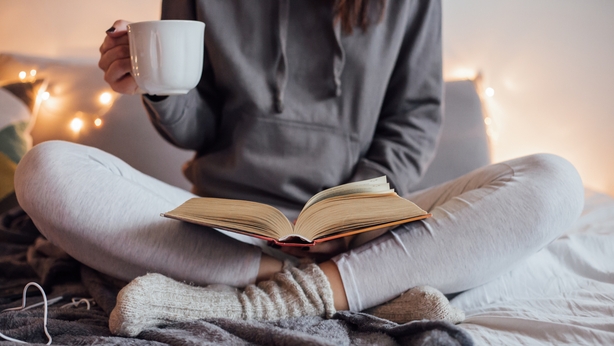 14. Death in the Spotlight by Robin Stevens
Describing the story as "Agatha Christie for younger people", Ryan insists that this book will go down a treat with "old fashioned kids".
15. Noughts and Crosses by Malorie Blackman
If you have young teens in the house who have already torn through The Hunger Games series, this is a book "worth looking at".
If you don't have any of these classics to hand, you can find them on Kindle, the Books app on iPhones or by using BorrowBox - a handy library app where you can borrow eBooks and eAudiobooks.