Self-builds, modern masterpieces and country cottages, the new series of Home of the Year has it in spades. Even if you're a long way from building your dream home, the popular show is a treasure trove of inspiration as it returns to our screens. 
From restorations, new builds, renovations and re-design, Home of the Year features people who have created their dream home.
Of course, overseeing these magnificent homes are the three expert judges, design legend Hugh Wallace, interior designer Deirdre Whelan and architect Peter Crowley. Seeking out clever design, functionality and a sense of the homeowners' personality, they will score the 21 featured homes and ultimately crown the Home of the Year. 
On tonight's episode... 
We meet Saoirse Fitzgerald, who lives in a restored and extended lighthouse keeper's cottage in East Cork. A fantasy of many people, the lighthouse is indeed romantic but is also deeply personal for Saoirse, who went to school near it. While living in London, she saw the cottage was for sale, and spent months renovating it with the help of conversion architects and her family.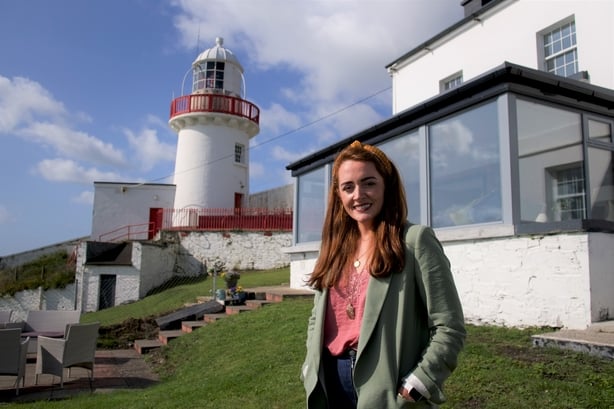 Wanting to modernise the space, Saoirse was keen to keep the home's character. They kept the front door, the windows, fireplaces and floors where possible, while opening up many walls downstairs to make the most of the sea view. A particular highlight is her bathroom, which used to be an old coal shed and is now a mainly glass bathroom with spectacular views out to the sea. 
Saoirse loves industrial style and got a lot of furniture made using reclaimed wood and brass. Living next door to a lighthouse is certainly unique and one of Saoirse's favourite things to do is at night time to sit outside with a lantern and you see the light from the lighthouse flashing plus hear the waves crashing.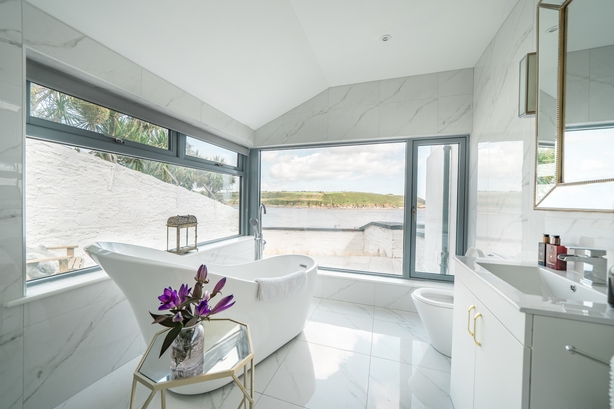 Next, teacher Michelle Dillon and husband Paul open the doors to their cosy and spacious home in Co. Antrim. Bought in 2018, they gutted and renovated the property to turn it into their dream family home. Keeping the home cosy and relaxed for her children was very important for Michelle, so she kept interiors simple and stylish. Still, they kept many of the original features in their home, making sure the soul of the property lived on.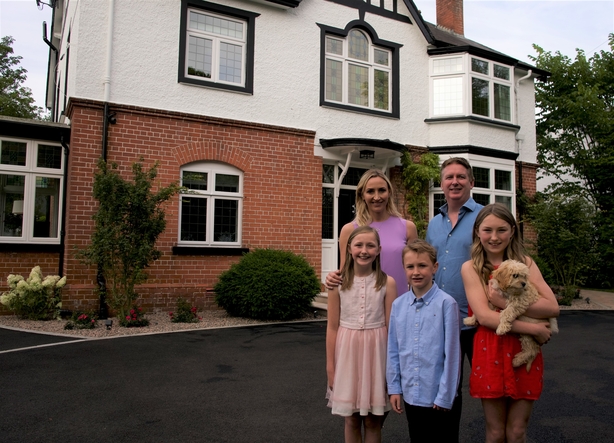 When they bought the house, it was liveable but not to their taste and they wanted to reinstate some of the period features.  They put in panelling, re-did the cornicing and created more of a contemporary feeling. They were keen to keep a connection to the outside through the house, so large windows flood the rooms with light. 
A true homebody, Michelle adores her pantry as she loves to bake with her children. They have some accent of colour throughout the house and as you move upstairs there is more colour in the house. They have beautiful original stained-glass windows throughout and Michelle designed the window on the stairs.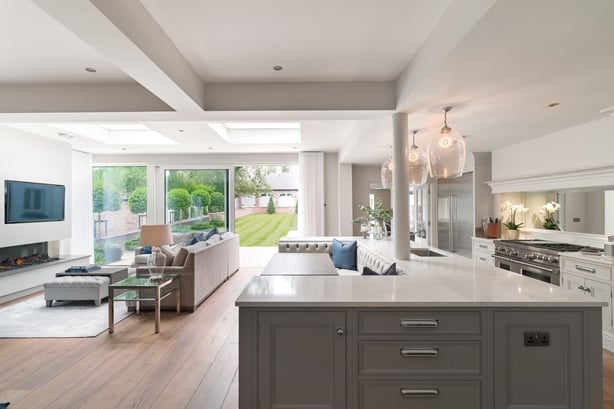 Finally, we head to the chic and glamorous home of Barry Minnock and Yan Fu, who bought their house in Dublin over five years ago. Seeking out a home to develop, they settled on a dark cottage that they transformed into a bright and airy house.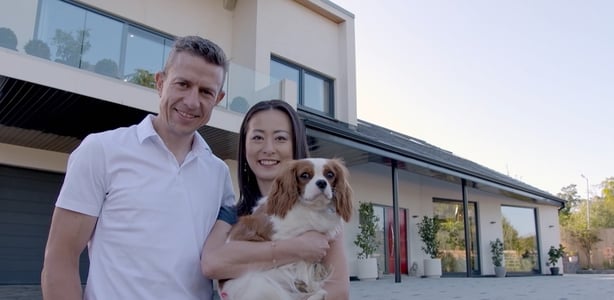 They worked as a team to build a home that suits their lifestyles while also makes the most of light. They changed the orientation of the house, creating an expansive and airy home. They also added to the floor plan, building a new living space and kitchen area, as well as a new garage with the lush master bedroom over it. 
Yan did an interior design course before decorating and has created beautiful interiors throughout the home. They have curved walls in the two upstairs bedrooms that add more drama to the rooms. They are very proud of the home that they have created.