Last week, Janice Butler spoke with Dancing with the Stars judge, Loraine Barry, to find out more about Ireland's most successful ballroom dancer and what makes her tick.
We've watched Loraine Barry on the DWTS judging panel that she shares with Brian Redmond and Julian Benson for the last four seasons of the hugely popular dance show but how much do we actually know about her? Well, firstly she is Ireland's most successful ballroom dancer ever, with four World Champion titles and seven Open British Championship titles. Now 56, she has hung up her dancing shoes, but when she's not on DWTS, she's either teaching at a dance school in London or flying around the world to teach other hopeful ballroom competitors. 
When we catch up for a chat, the first topic of conversation is unsurprisingly for someone who travels as much as Loraine does, the coronavirus outbreak. She flies back and forth to her home in London during the week when DWTS isn't recording. "I think after this week, I'll just stay in Ireland until the show finishes. It's too much of a worry," she remarks. 
She's the soft-spoken judge, a kind, measured voice that has a hint of London but is still recognisably the accent of her home town of Dublin. She's thoroughly enjoying season four of the show and is as impressed with the contestants as in previous years. "I'm so impressed this year and why wouldn't I be? The contestants in it this year have been dying to do the show for a long time and it shows. They've watched all the years before, they've spoken to the past celebrities, so they know what's going to happen. I think this year is one of the best."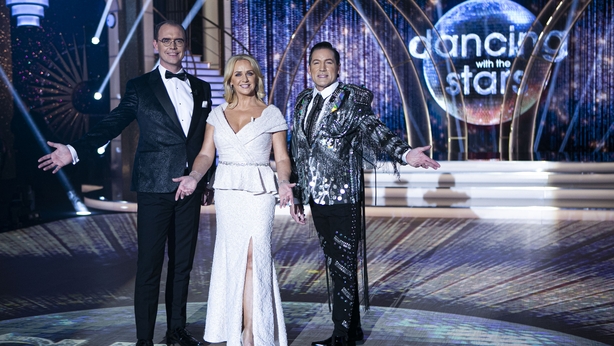 There's been criticism that certain dancers this year have too much previous dance experience (Lottie Ryan) or that they are so bad on the dancefloor that they really should have been sent home already (Father Ray Kelly) – what does Loraine think about this?
"Well, Lottie has dance experience but a lot of people have that. Some of us are just more talented than others and she certainly doesn't know all the dances that she's had to learn for the show. There is a technique to these dances and she has to learn like everyone else," she remarks.
"As for Father Kelly, he would tell you himself that he's not the greatest dancer but has he improved from week one? Absolutely! But he's coming into week nine, so if he wasn't improving, I'd be very worried.
"He's certainly the weakest dancer there and I think next to him would be the very gorgeous Mary Kennedy, but she's doing something she's always wanted to do and having the time of her life." 
DWTS made a little bit of TV history a few weeks ago with its first-ever same-sex couples dancing on the show. It was switch-up week, so there were no eliminations and Lottie Ryan ditched her usual partner Pasquale to dance an explosive Charleston with Emily Barker, while Brian Dowling took the opportunity to dance with Kai Widdrington.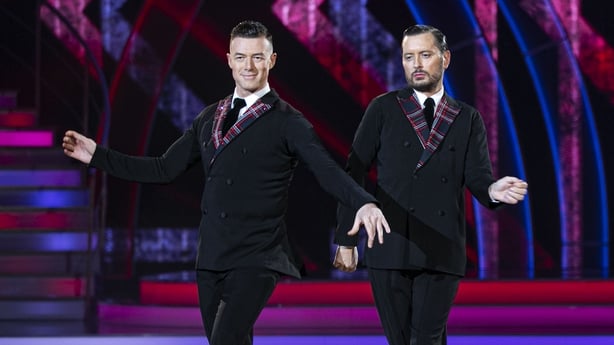 It was a big moment for everyone on the show, but Loraine says it's becoming more common in the dance world generally. "It just hasn't been there on television that much but I actually started my career dancing with a girl. I danced with her for about four years, training. I teach same-sex couples as well, I found it difficult in the beginning but that was more about the words you use as in you're used to saying the woman follows, but I've got used to it now. It's just two dancers really, that's all it comes down to."
Loraine grew up in Cabra in north Dublin. She's the second youngest of four and she hails her family for being supportive of her career choice at a time when it wasn't a popular or encouraged one. Her dad, who passed away 15 years ago at age 62, was a popular rock 'n' roll dancer locally, with girls lining up to dance with him in the dancehall on Friday nights. Her mum was talented at Irish dancing but didn't keep it up as an adult. 
Loraine started going to dance classes at the age of six with her elder sister and she never turned back; it's all she ever wanted to do. "I had such a passion and drive for dancing and at the age of 17, I left Dublin for London because an opportunity came up." Her father was a bit concerned about her relying on just dancing, so before she left she had to complete a secretarial course to appease him, which she did and she laughs that she still can write shorthand.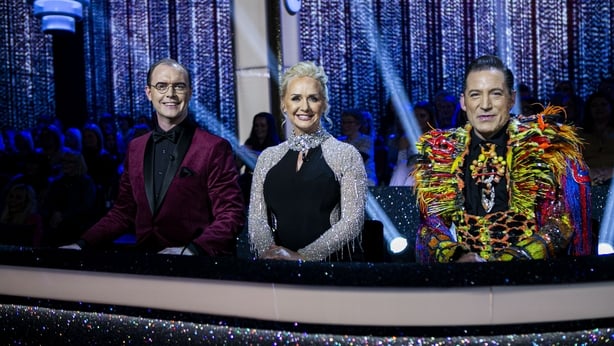 Life in London was tough for her at the start and she struggled to make ends meet. "It was extremely difficult, I really struggled and I'm not exaggerating when I say that I did have a few days where I'd no money and food. I know what it's like to really struggle. As an amateur in those days in the '80s, you were not allowed to teach, so you couldn't earn any extra money doing that. You had to get a normal job but because of all the travelling, no normal job would keep you."
She started making some cash by helping other dancers mend and make their outfits: this only covered the cost of her training but it left her with a skill she still uses today. "I think it was a great foundation. It made me who I am today and it makes me appreciate all the good things that I have. I'm good with money and actually with my dresses for DWTS, I recycle them: I've been doing it from the beginning and it's so on-trend now! I will change the buttons on a dress and I would use them again and put them on a dinner suit."
Her parents followed her around the world, watching her dance – her biggest supporters. "My first world championship was in Germany in 1988 and my parents came over to see me win the world title and they were just blown away by it. My last performance was a big retirement party in Japan in 2002 and they came to that and, of course, they found that such an experience. Before my father passed away, he told me how proud he was of what I achieved. That older generation, they're not that good at showing emotions", she says.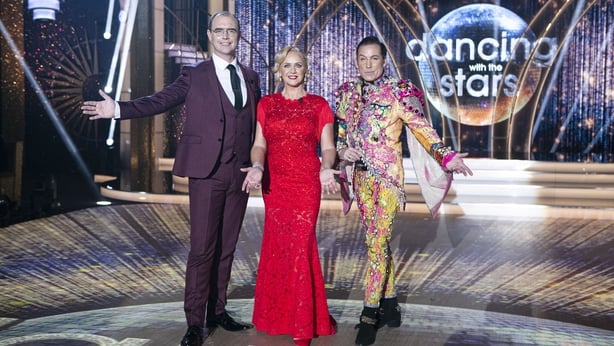 Her younger sister Michelle ended up following her to London to pursue a career in dancing as well. While there's a nine-year gap between them, Loraine says that they're incredibly close. When Loraine's career was taking off, her sister worked as her assistant to earn some money for her own dance training and they ultimately ended up in competitions together. "There was a very special moment in 2001 at the Blackpool Dance Festival where my sister won the award for professional rising star and on the Friday of the same week, I won the Open British Championship. For my parents, that was huge," she says. 
For many years, Michelle and Loraine had a very successful dance studio in the US, which they sold just last year. "My sister's husband passed away 10 years ago when he was only 32 from a brain tumour. We kept the studio going at that time because he would have wanted us to. When my sister met her new husband – they got married a year and a half ago – I said to her 'I think it's time we let it go' and she agreed. I wanted her to really enjoy married life."
Loraine has been married twice herself: her first husband was her former dance partner Andrew Sinkinson. They got married in their early 20s but split in 1993. She then married another dancer, Luca Baricchi and that marriage lasted 13 years. She's now very happily living with her new partner Peter, who works in finance and she says it's a breath of fresh air not having a relationship with a dance world person.
"It's a lovely balance and I'm very grateful that I found that in my later years. He loves to dance but it's social dancing. I have tried to teach him but he's told me it's boring, he likes to be more free-spirited," she laughs. 
"It's a good balance to my life because the competitiveness of my world can be very intense. I've been there and I've had that with my previous relationships and marriages, It's 24/7 and some people make it work and sadly some people don't."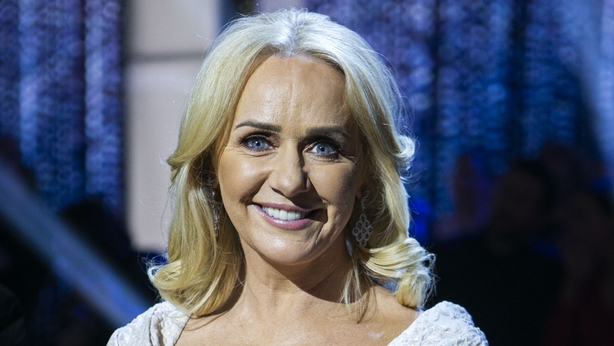 She was in the running for the judging position on the BBC's Strictly Come Dancing when Len Goodman left the show in 2017. The role ultimately went to her friend, Shirley Ballas. No hard feelings then?. "No, everything happens for a reason. One door closes and another opens and I've always had that mentality. I'm never envious or jealous of anyone. I think you have to be very careful what you wish for and I don't think I'd like being that well known when I'm at home in London."
She seems like a content person, with little left undone. "I won everything and I'm very honoured to say that but I'm also going to say I worked hard for it." She prides herself on being kind and fair on DWTS. "That's me as a person. I'm into kindness and fairness and I feel if a person puts a lot of work into something they should get the correct result. I teach the best in the world but I also do Dancing with the Stars who are celebrities but I like to be as constructive with them as I would be with my students. You can be honest with people and still be nice." 
So, there's really only one thing left to ask her – who's she putting her money on to take home the glitter ball trophy? "At the moment, I'm loving what Ryan is doing. I think he's doing a great job. Equally with Lottie, I see that she's very determined. They're both putting the hours in and that's what it takes; you have to get in there and get the work done. Then, however, the dark horse for me is definitely Aidan." 
Dancing with the Stars continues on Sunday at 6:30 on RTÉ One.