"I wouldn't kiss a stranger in the street because of the Coronavirus scare crisis but I did find myself kissing the stone," Kevin Maguire told Ray D'Arcy on RTÉ Radio 1 this afternoon.
The associate editor of The Daily Mirror was enjoying a holiday in Co. Cork when he decided to visit the famous stone which is believed to give visitors the 'gift of the gab' upon a kiss.
The origin story of the stone is murky but legend has it that it was brought to Ireland by the prophet Jeremiah. Whatever the truth, it has proved to be a popular site for visitors for over 200 years.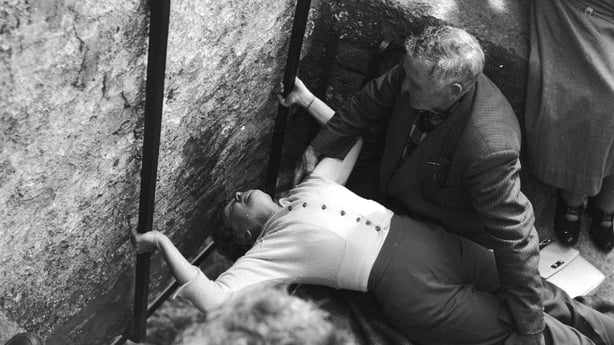 Originally, visitors were held by the ankles and lowered head first over the battlements but these days they must only lean back while holding on to an iron railing. Unfortunately, these safety regulations do nothing to protect visitors from the threat of Covid-19.
According to Kevin, there were no signs about risks due to Coronavirus and staff who helped him lean back seemed a bit embarrassed when he queried it:
"They spray it with antiseptic before you do it, but it's there and still kissable," he told Ray.
Well I did't expect this: Kissing the Blarney Stone in Ireland for the gift of the gab requires a nervy lean backwards over a 90ft drop. Antiseptic spray sorts coronavirus but not vertigo pic.twitter.com/AthL3GLdy6

— Kevin Maguire (@Kevin_Maguire) March 13, 2020
Not only that but Kevin insisted that there was a steady stream of people ready to kiss the stone, something which requires a narrow climb on the stone staircase - not ideal for those trying to practice social distancing.
On Thursday, Taoiseach Leo Varadkar announced that the country's cultural institutions - such as museums and tourist sites - were too close in an effort to limit the spread of the virus.
However, according to Kevin, the Blarney Stone was undoubtedly open for business.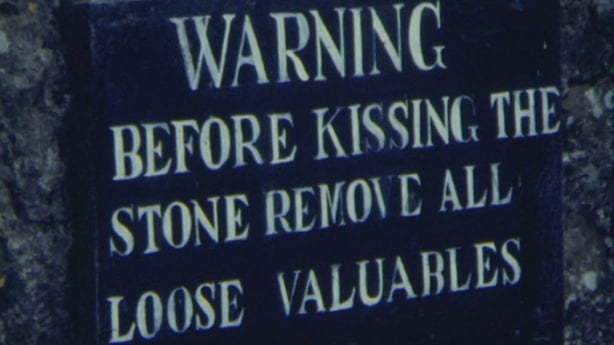 When Ray's team contacted the Castle for comment, they responded quickly and confirmed that kissing the stone would be prohibited for the foreseeable future.
The statement read: "After having meetings this morning, the decision has been taken - the kissing of the Blarney Stone has been suspended for the first time in the castle's history and will be for the foreseeable future. The garden and castle building are still open but kissing the stone is suspended."
To listen to the interview in full, click on the link below:
We need your consent to load this SoundCloud contentWe use SoundCloud to manage extra content that can set cookies on your device and collect data about your activity. Please review their details and accept them to load the content.Manage Preferences
If you have recently travelled from an affected area or want information about coronavirus, go to the HSE's coronavirus page here.