With over five and a half thousand people in direct provision, there are growing concerns among the residents at some centres about the limited possibilities for self-isolation, should it prove necessary. That's according to a report by Brian O'Connell, who spoke to Seán O'Rourke today about conversations he had on his visit to two direct provision centres.
Brian spoke to Assad, a former lawyer from Pakistan, who lives with his family in one room at a direct provision facility. Assad told Brian about his concerns:
"We share one room. The problem with this kind of set-up is that if any one of us gets sick, then he would spread it to everybody else.We share a lot of the spaces together. "
Assad told Brian that he and his family have their own bathroom, but that is not the case for everyone.
"People who are living in the boys block, they share all of the washrooms. They have washrooms on the one side and they share all of them."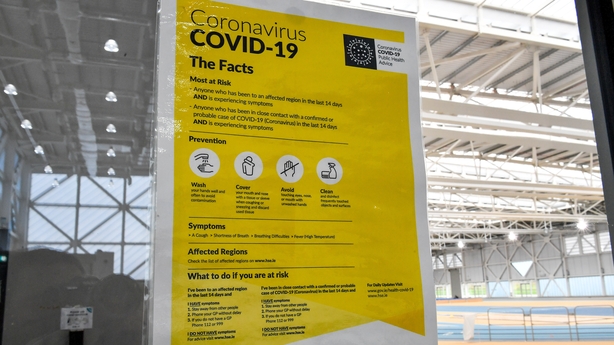 Assad is concerned that if medical advice is given to people in direct provision to self-isolate, they will not be in a position to do so:
"We also share the common area of washing rooms, laundry, dining rooms. So it is quite literally impossible to self-isolate."
Brian asked Assad if the residents of the centre had been given any advice about issues like hygiene and hand-washing in the context of the epidemic? Assad said they had been given no specific advice relating to the virus:
"There are a few posters, which are the general standard posters by the HSE; they are all around the accommodation centre. But no specific advice has been given. In fact, I went to my GP myself to seek advice."
Brian O'Connell told Seán about another man he met who was living in a centre where rooms can be shared by up to six people. The man said fear about COVID-19 is widespread in the direct provision centre:
"As you know, this corona thing, everybody is worried about it. Some rooms are 6, 5, 4 people in. A lot of people are worried, like you know about this corona thing. Because you don't know who goes where, you don't know who does what."
This resident told Brian about his fears around quizzing a roommate about his movement:
"It's too dangerous. It's too risky, you know. Because you can't ask your roommate, where is he going, who is he talking to, who is he associating with. That's why I'm saying we leave it in God's grace, you know. We're just gonna believe in God and maybe, that's how it is."
You can listen to Brian O'Connell's full report on Today with Seán O'Rourke here.