Self-builds, modern masterpieces and country cottages, the new series of Home of the Year has it in spades. Even if you're a long way from building your dream home, the popular show is a treasure trove of inspiration as it returns to our screens.
From restorations, new builds, renovations and re-design, Home of the Year features people who have created their dream home. Click through the gallery above to see inside all three houses from last night's show.
"I have to say walking in is a visual treat!"

A 1930s council home with some really clever uses of space is just one of the houses unveiled tonight on #HomeOfTheYear. ?? pic.twitter.com/OkNeAzkMF4

— RTÉ One (@RTEOne) March 10, 2020
Of course, overseeing these magnificent homes are the three expert judges, design legend Hugh Wallace, interior designer Deirdre Whelan and architect Peter Crowley. Seeking out clever design, functionality and a sense of the homeowners' personality, they will score the 21 featured homes and ultimately crown the Home of the Year.
On tonight's episode...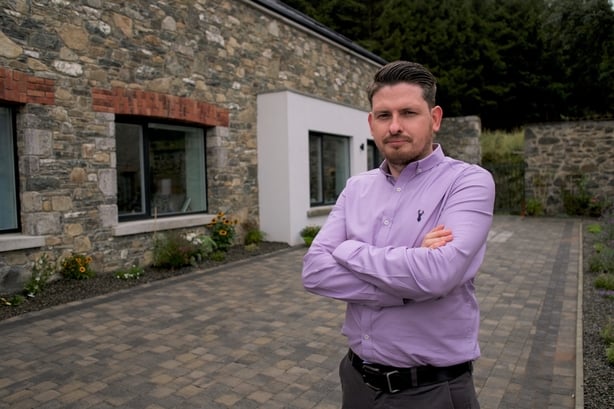 We meet Kevin O'Neill, a senior architectural technologist who converted a dilapidated 1800s barn on his family's land in Cavan into a modern dream home. Kevin has been fully involved in the project, designing every detail and building the furniture in the bedrooms.
Keen to keep elements of the original structure, Kevin kept the back and side walls intact, building the rest of the front from materials they reclaimed. For the interiors he wanted an industrial look with a New York loft vibe, so exposed brick, polished wood and matte surfaces run through the space.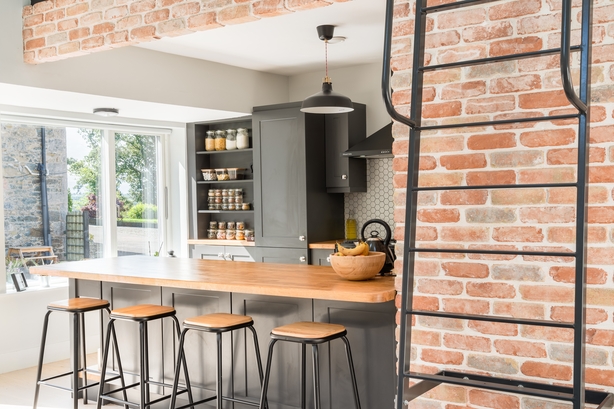 The centre piece of the home is the kitchen, as Kevin is a keen cook. The open plan space featured exposed shelves and a breakfast bar, and opens out onto the sprawling landscape. The barn has been designed to modern standards using modern building techniques. Working in architecture Kevin says he knows what he wanted and put a lot of thought into every aspect of the design.
The house is on the same land as his brother's home and his parent's bungalow is next door, so it was very much a family project as Kevin's Dad is a builder and his brother a quantity surveyor. Kevin works in O'Mahony Pike architects in Dublin and loves coming home to his converted barn.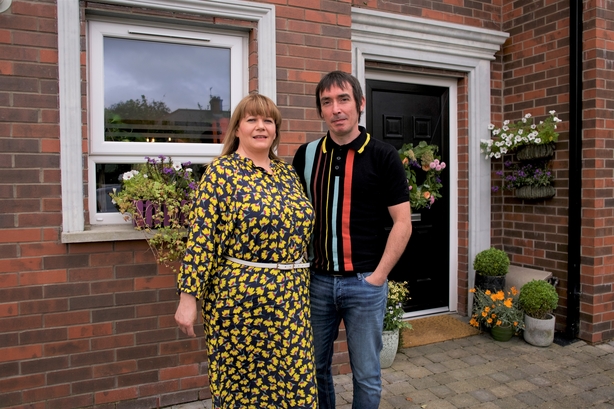 Unusual angles and surprising extensions are also a theme in the third home, a new build town house in Belfast. Helen McVitty O'Hara and her husband Alan O'Hara bought their home in 2016, when it was a white box and total blank canvass, and have since reimagined it as a chic and contemporary city house.
They have gone for brave colours and design choices that gives it personality, such as neon light signs in bright pops of colour and minimalist furniture. Helen says when choosing a starting point for every room it could be anything from a cushion to a rug or something that you want to tie a theme around.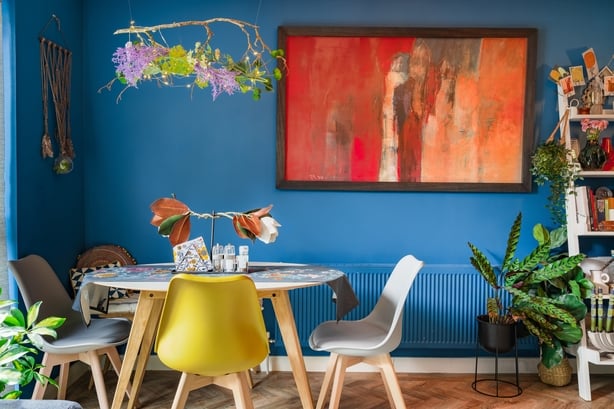 The style and design reflect the couple's personalities and they decorated every inch of their home. They even cleverly transformed their garden into an urban retreat. Helen said she couldn't put a label on what her style is and Alan thinks there is a wow factor in every room.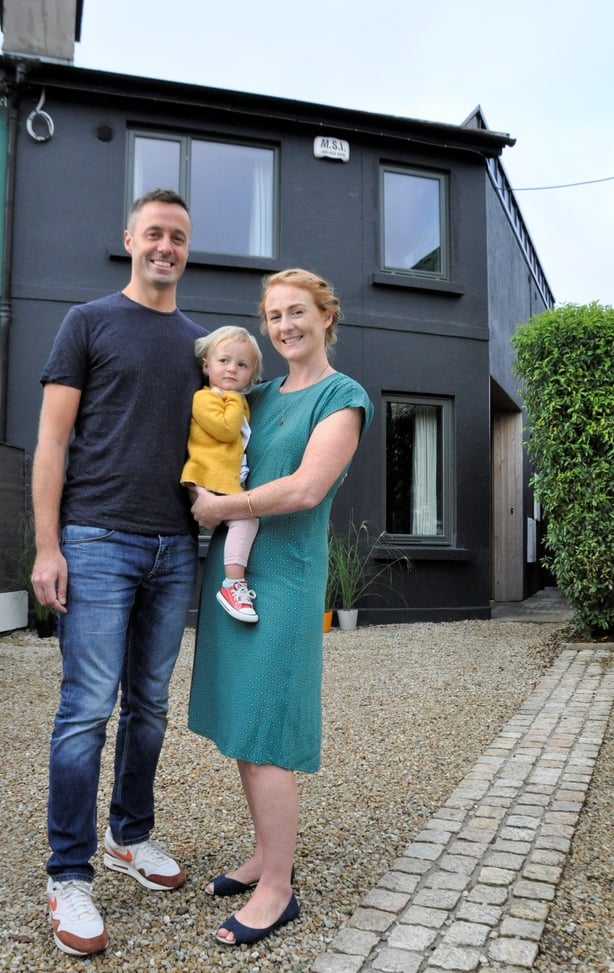 It was a family affair for Eoin Murray and wife Kate O'Donnell, too, who designed their dream house with the help of Eoin's architect sister Ciara Murray of Newmark Architecture. A 1930s council home, the building sits on an unusual site and so required a drastic redesign.
They started with gutting the entire house and essentially rebuilt it, with a new extension and double the floor space. Open space was important to them, so they designed the kitchen to allow for plenty of light to flood in from the garden. A perfect space for entertaining, the sliding doors open making the garden another space.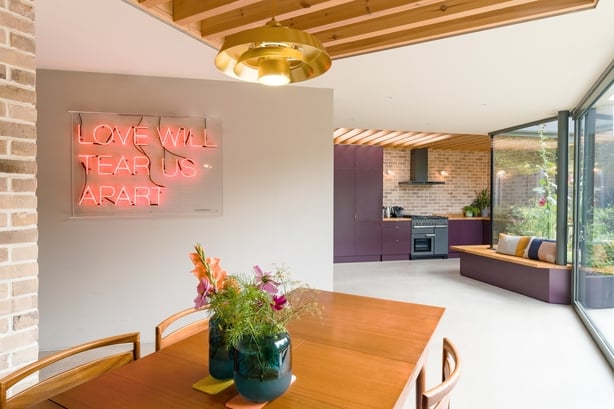 With such limited space using every part of it was important to the couple. The extension is hidden from the outside, and the house opens up the more you walk into it. It's not your typical extension and it has lots of unusual angles to bring in lots of light. They feel their home shows the potential of what you can do with a small home.
A colourful and expressive home, the space oozes with their personality and is a fun environment for their young family. They are very proud of the home they have created for themselves and their daughter Evie.
Watch Home of the Year on Tuesdays at 8:30pm on RTÉ One.