Self-builds, modern masterpieces and country cottages, the new series of Home of the Year has it in spades. Even if you're a long way from building your dream home, the popular show is a treasure trove of inspiration as it returns to our screens.
Click through the gallery above to see inside all three houses from last night's show.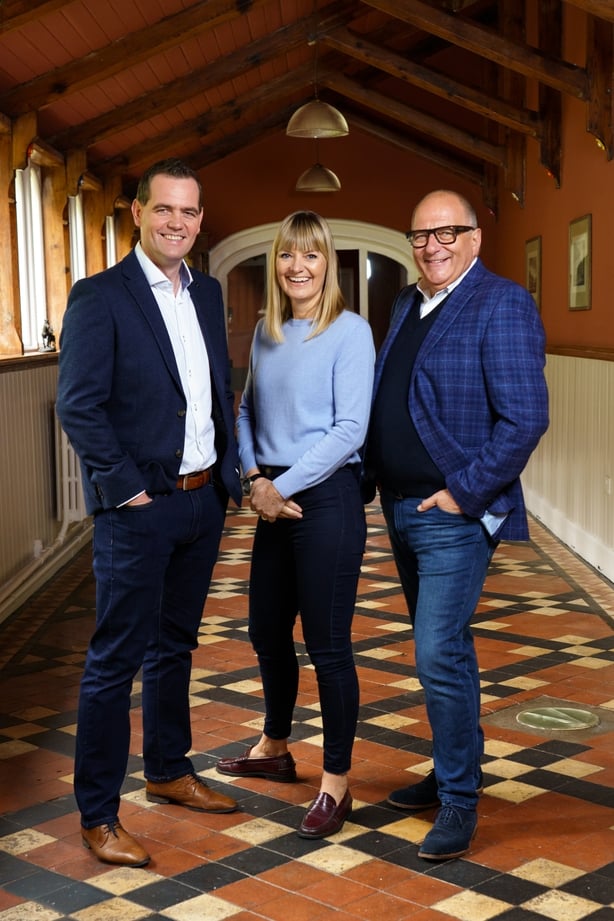 From restorations, new builds, renovations and re-design, Home of the Year features people who have created their dream home.
Of course, overseeing these magnificent homes are the three expert judges, design legend Hugh Wallace, interior designer Deirdre Whelan and architect Peter Crowley. Seeking out clever design, functionality and a sense of the homeowners' personality, they will score the 21 featured homes and ultimately crown the Home of the Year.
On tonight's episode...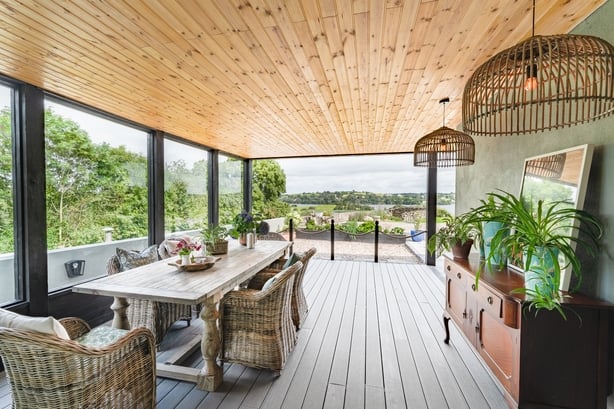 First up, we meet Sean Carolan and Jason Lawless, the owners of a sleek and charming renovated farmhouse in Co. Cavan. Having spotted the cosy but worn-down home while out on a drive, and then falling in love with it after just 20 minutes inside, they gutted the property and added an extension to bring it into the 21st century.
Making the most of the rich landscape and nearby lough that the home overlooks, the couple brought in plenty of light with window walls, while adding homely touches through thrifted furniture. They've spent 10 years perfecting their "eclectic" farmhouse, which was all done on a budget and clever planning from Jason, an interior designer.
One design feature that's unique to them is Jason's love of chairs, of which there are many styles throughout the home. Their favourite spot is their veranda which acts as an enclosed exterior dining room.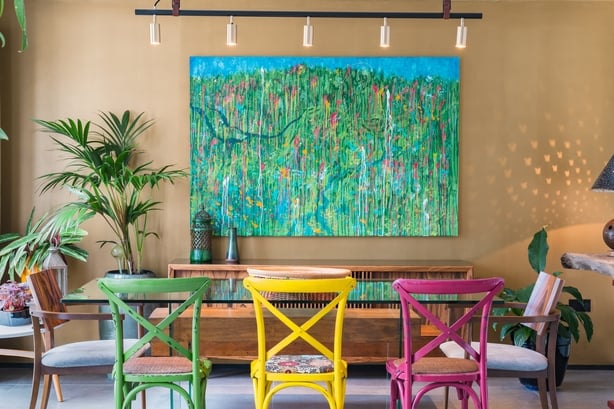 Next is the vibrant home of Belen Vazquez and James Nagle, serial renters who finally achieved their dream of building a home in Co. Dublin. The two wanted a view of the sea, which they live just 500 metres from, and so the home is a study in beautiful construction and serenity. The middle part of the house was lifted up so you have three steps up to the master bedroom to take in the views of the sea.
As a nutritionist, the kitchen was important to Belén and she said the house was built around the kitchen. She loves food and cooking so wanted three islands. She describes the kitchen as the centre of operations, she says the room is her dream kitchen.
The family has travelled widely and has lived in many different kinds of homes, all of which is plain to see in their current seaside house. They chose an open plan layout downstairs, with four bedrooms upstairs. The influence from their travels is right though the colourful house, and several unusual artworks keep the space fun and interesting.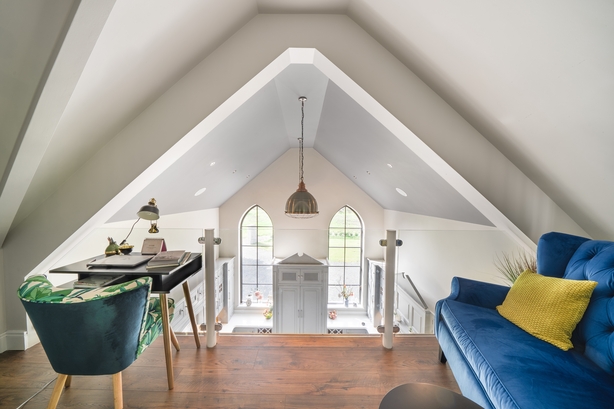 Finally, we meet Elaine Donaghy McCrory and Kevin McCrory who live in a self-build house in Co. Tyrone. As the designers of their home, they were passionate about putting their own stamp on the property and so the home is packed with unusual design features. The project took five years to complete, with Elaine's dad - a former contractor - lending a hand.
A true home bird, the couple built their home next to Elaine's parents' home and a connection to her roots is clear throughout. Elaine said they took their time with the build as they wanted to invest their own time and money into their home.
Elaine feels the interior style very much reflects their personality and is a unique style with lots of different features. The design has a mix of old with a twist of modern features. Their snug is their tower room that is finished in stone on the exterior. Elaine and Kevin both worked extremely hard throughout the build and decorating process and it involved lots of hard work, dedication and long days.
Watch Home of the Year on Tuesdays at 8:30pm on RTÉ One.