Having grown up in Dublin, Martina, Cathy and Deborah had seen far too many examples of animals being mistreated in environments totally unsuitable to them.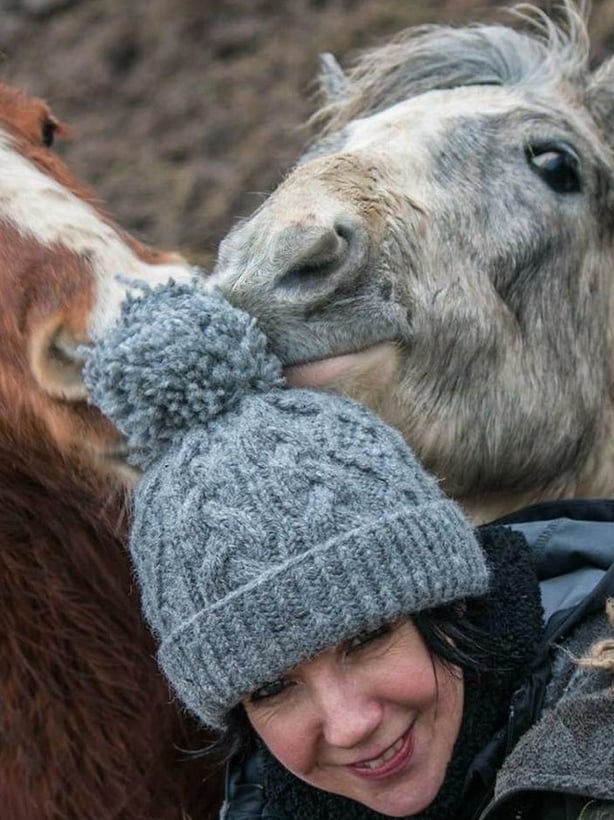 In 2011, Martina and Deborah met with singer Cathy Davey one afternoon as they walked their dogs. While chatting, they began discussing what little resources there are for people who want to help neglected equines who they could turn to. From there, the idea of My Lovely Horse Rescue was born.
"It was very tough work at the start." Says Martina. "We didn't own a property so we were paying expensive livery costs and relying on the goodwill of people. But the support we received from the moment we began meant that we knew we were doing the right thing. Thankfully, we are in a much stronger place now."
The title might ring a bell for most comedy fans, and you would be right to jump there. Cathy Davey's partner is Neil Hannon, singer with the Devine Comedy who wrote the Father Ted song, My Lovely Horse. While struggling to think of a title for the initiative, they decided that Father Ted's entry to the fictional 1996 Eurovision would be a wonderful name.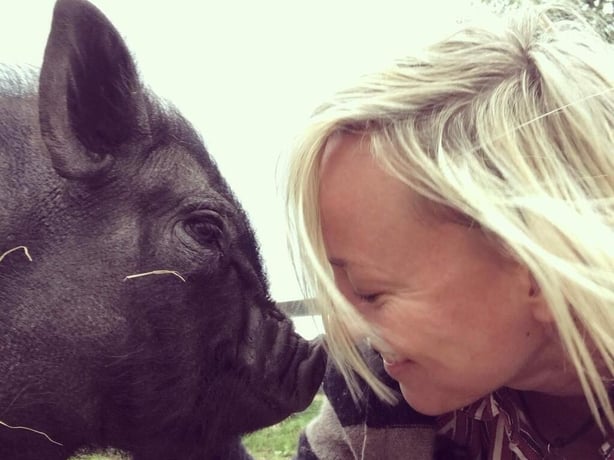 Initially, My Lovely Horse Rescue struggled to house the number of abandoned horses and donkeys. That all changed in 2014, when the initiative rented its own farm.
Now with their own space, the team had to work day and night to make it suitable. The new farm needed numerous renovations and the ever-growing team got stuck into each of these vital tasks. From bringing buckets of water from the local stream before plumbed properly, concreting four new standing areas, and building numerous new shelters, My Lovely Horse finally had a perfect purpose built sanctuary.
As their wonderful name began to grow, so too did their workload and they started to rescue pigs, goats, dogs, cats and some sheep.
My Lovely Horse Animal Rescue currently has 400 animals looking for a home. Many of these are currently being rehabilitated after being neglected or abandoned.
They have 3 locations, the main farm where the public can come and help out while hugging all types of animals, a smaller environment that is a quiet peaceful rescue for the oldies and there's the newest My Lovely Horse Rescue Cork.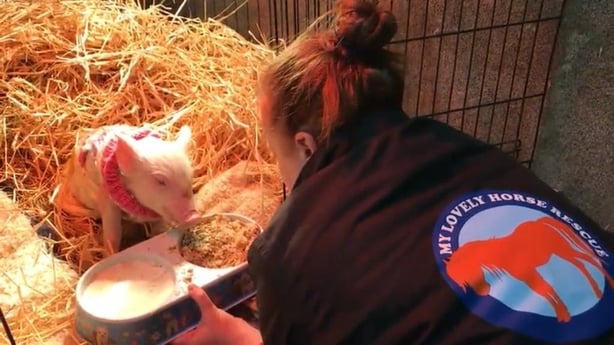 The team at My Lovely Horse vow to continue to rescue, rehabilitate and rehome as many animals as they possibly can. Working closely with Gardaí, local authorities and the Department of Agriculture, the team is also lobbying politicians and local authorities to increase compliance with legislation among land owners and horse owners.
But one thing is for certain, My Lovely Horse Animal Rescue will continue their incredible work. "It's tough work, but we believe that, while legislation like the Animal Health and Welfare Act broadly protects animal welfare, it does not reflect the rights of animals - the right to be free from hunger, thirst, fear, pain, loneliness - and the right to exhibit natural behaviours. It's our goal, that better animal welfare legislation is properly enforced to protect the right of all animals to - not just life - but a life worth living."
Martina, Deborah and Cathy and the team have been handpicked by Panadol Ireland as Homegrown Heroes, to shine a light on the work they do in the community. The campaign seeks to identify and recognise community heroes across Ireland who make a difference every day, who don't let pain or discomfort get in the way of their commitment to their cause.
For more information on My Lovely Horse visit https://www.mylovelyhorserescue.com/
If you would like to vote for My Lovely Horse Rescue as your Homegrown Hero, click here.
Panadol Extra 500mg/65mg Soluble Effervescent Tablets. Contain Paracetamol. Always read the label/leaflet.