The Clondalkin Community Recycling initiative was originally set up in 2002, but rapid growth meant that they were soon servicing the whole of Dublin, and quickly became known as Recycle IT.
John McEntee, Development Manager with Recylce IT, explains how a small local initiative has become so well known. "Our team are friendly, offer great customer service and have a positive attitude which has helped us increase the amount of electrical equipment received for recycling and it just keeps on growing. We now work with households, schools, community organisations and small business to facilitate electronics, electrical and pure metal recycling and promote environmental awareness. We are the only recycling initiative providing door to door recycling for householders in Dublin and surrounding areas, so we are kept busy."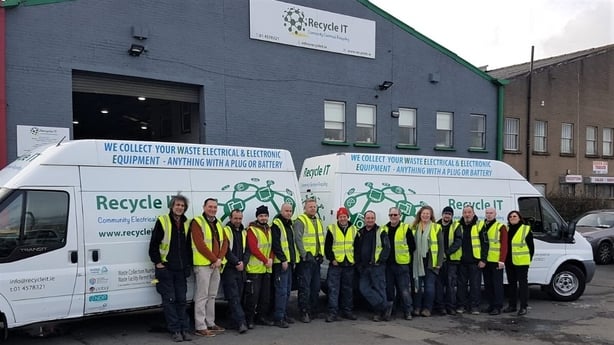 Incredibly, Recycle IT have contacted 111,000 homes and organisation and collected over 1100 tonnes of recyclable items over the last 18 months. John is adamant that this incredible tally is only possible because of the hard-working staff team. "In most cases our staff collect waste that people no longer need, but in many cases, we are collecting from people who aren't able to move items like fridges or cookers. Our collection teams are experienced and happy to support people requiring additional assistance with lifting or moving electronic items. They are fantastic crews and no job is too small."
Recycle IT know that as the awareness of their initiative is spread, so too is the understanding of the importance of properly recycling electronic waste. "Getting the message out there, especially to young people is a huge part of what we do." Says John, "The service we provide takes electronic waste from households, schools, colleges and businesses. This is a huge reduction on the volume of electronic waste going to landfill, as well as informing the people while we collect it."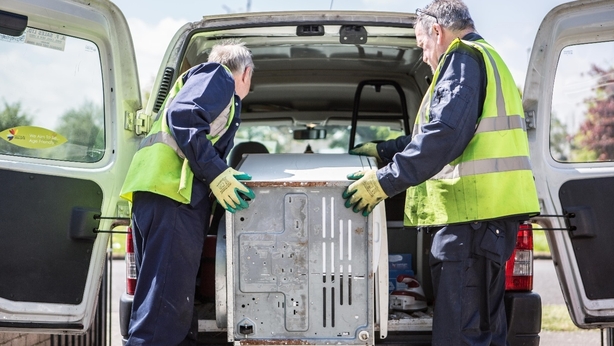 John and the team have been handpicked by Panadol Ireland as one of their Homegrown Heroes to shine a light on the work he does in his community. The campaign seeks to identify and recognise community heroes across Ireland who make a difference every day, who don't let pain or discomfort get in the way of their commitment to their cause. 
For more information on Recycle IT visit https://www.recycleit.ie/
Panadol Extra 500mg/65mg Soluble Effervescent Tablets. Contain Paracetamol. Always read the label/leaflet.