Just when you thought pancake Tuesday couldn't get any better, this gem surfaces from RTÉ Archives - a flippin' brilliant report from RTÉ News in 1986.
Every year, Jury's Hotel in Dublin organised a charity event for Pancake Tuesday; in 1985, it was the Pancake Flipping Olympics, and in 1986, it was the Pancake Relay Road Race.
RTÉ had two teams who went head to head for victory - The Late Late Show and Radio 2. Contestants for the Radio 2 team included Marty Whelan, Tony Fenton, Barry Lang, and Ian Dempsey.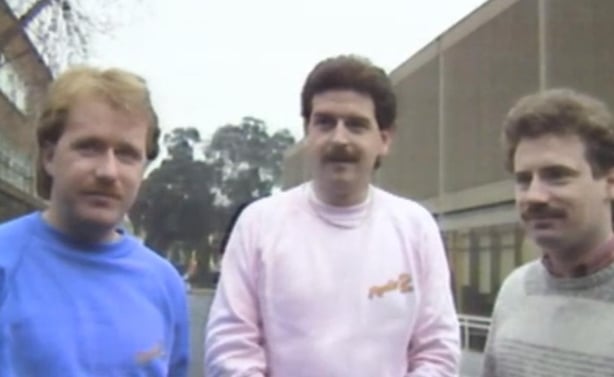 The pun-filled news report refused to fall flat and the banter between RTÉ presenters is definitely worth a watch!
The news reporter accuses the Radio 2 team of letting the station down but Marty is quick to point out that they still beat out a certain TV show:
"The Late Late Show came in last, we actually came in fourth!"