As Louise McSharry settles into her new gig at the weekend on RTÉ 2fm, the DJ chats to Janice Butler about being a mother of two, her new found confidence and processing the past.
I had never met radio presenter Louise McSharry before our interview. We have a mutual friend who sings her praises and her colleagues have only ever said the nicest things about her. The week before I was due to meet her, we met twice, coincidentally; first by chance at a swanky beauty event where we were seated beside each other; then at our cover shoot, where I found her applying her own make-up like a professional.
We exchange messages back and forth on Instagram about parenting and babies that don't sleep through the night – an ongoing issue for most parents. So when we do finally sit down for a chat, I feel like I know her already – and I soon discover that is part of the winning charm of Louise McSharry. She makes you feel like you've been friends for years; open, warm and honest – brutally at times – she's definitely a girls' girl.
Anyone who read her bestselling memoir (Fat Chance) or saw her TV documentary (F**k Cancer) or follows her on social media, will know this – it's no surprise she has such an engaged social media and radio following.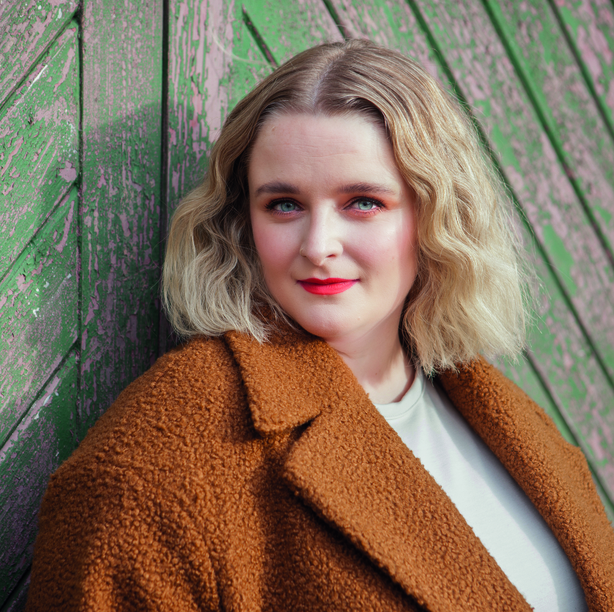 Louise has been up since 4am with her youngest, Ted (eight months, her other son, Sam is three) but looks perfectly styled, sporting a cool new cropped hairdo that she says was done for practicality.
"I definitely wouldn't have been upset if I'd had a career in make-up," she says of her passion outside the day job. That day job is radio and her new slot is on Saturday and Sunday mornings on RTÉ 2fm. After 10 years with the station, cutting her teeth, filling in for people and making the evening schedule her own, she was ready for a change.
It's her third weekend at the wheel of her new show and she admits she's still finding her feet. "It's going really well, I'm really enjoying it. But these things take time to take form, like, what it is now it probably won't be in six months because it will naturally find its shape but so far, I'm really happy with the response."
Perhaps it's becoming a mother, battling cancer or her difficult childhood, but Louise says she's reached a stage in her life where she knows her worth and is comfortable with promoting herself, something she says she grappled with in the past. "It doesn't come naturally to me and it's definitely something I've improved on. I had to realise that there are people doing it all the time and they're the ones that get the opportunities," she remarks.
"For me, it was realising that I could leave 2fm; I didn't want to, I wanted to stay in RTÉ, but if there wasn't something for me here, I had realised that I could forge something for myself outside of here. I believe in myself more now and that's down to experiences and a few successes."
She has her finger in many pies, contributing features to new online publication Rogue and developing her make-up and beauty presence online. "I learned that in this industry you can't have just one thing," she comments. Working weekends suits family life better than the evening slot she did. "I felt I would be happier and a better mother if I was doing something that made me feel more fulfilled."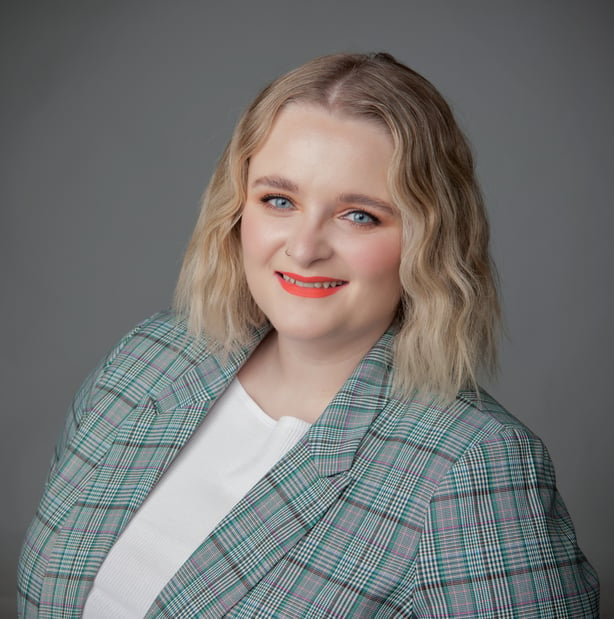 At the moment, she works Wednesday to Friday to prepare for the show and has the start of the week with Ted, who is minded by his granny the rest of the week. Next month. he'll be going to crèche so she's looking forward to having those days to herself, although, she admits, she already feels that dreaded mum guilt.
"I'll have time to do other stuff apart from the show or dare I say it, time for me!" she laughs. "I actually feel guilty even saying that. I don't know if it's like this in other marriages and relationships but in my house, it's a constant comparison and competition as to who's doing more. But you can't be guilty having a few hours to yourself?" she asks.
Life is very busy in the McSharry/Spierin household. Louise, her husband Gordon – who also works in RTÉ – and their two boys live in rented accommodation. Like so many other young families, getting onto the property ladder is one of her big goals. She admits that motherhood has been much easier the second time around.
Never one to shy away from the realities of her Louise was very open about the birth of her first son Sam, a greater challenge than she anticipated. "I found it the second time a totally different experience to the first. With Sam, I had a really hard time adjusting to being a mam. It's such a massive adjustment and I think if you witness it first-hand in someone else's life, you don't realise how dramatic the change is and how significant the sacrifice is. I would say it took me a full year to settle in to being a mam," she admits.
"But this time it's just been a joy. It's been really lovely. Like we were already exhausted so we figured how much more exhausted could we be? Everything is already mental but it's not as dramatic with the second one as it is with your first."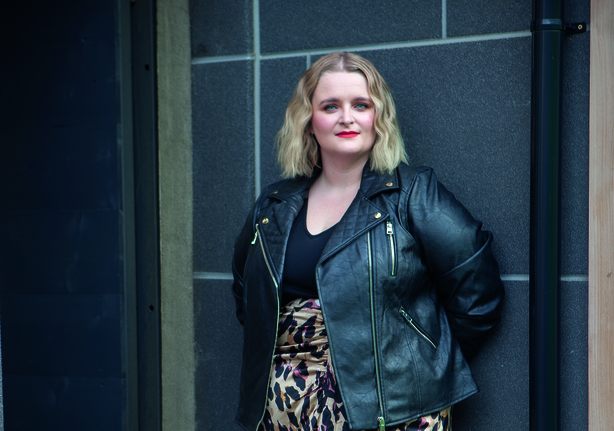 The couple try to have a date night every now and again to keep the sanity. "I think the toddler years, you just have to get through them and if you can, get out now and again together to remind yourselves that you like each other. It can be really tough on a relationship and we don't talk about it enough. Gordon and I have been through a lot since we got together 10 years ago: cancer, my biological mum dying and other sicknesses – all of that was nothing compared to having babies," she laughs.
In her memoir, Fat Chance, which was released in 2016, Louise opened up about her rollercoaster life, especially the early years. She detailed the death of her father at a young age; her mother's alcoholism; the family moving to America and back and being adopted by her mother's brother and his wife ("Mum and Dad").
There are also ongoing issues with body image, surviving cancer and getting pregnant despite the medical odds being stacked against her. Does she ever regret being so honest with her story? "I'm an open book, I can't help myself and that's not always a good thing," she laughs. "But it didn't feel like a massive sacrifice to me. It was still quite tricky; especially some of the conversations I had to have with my family around it. But I did it for two reasons: when I started the book I was off having my chemo and annoyed that I was off work, so I wanted something to show for that time. The other reason was I thought it would be useful to other people and I think it has been."
Her biological mother died in Chicago in January of 2016 from lung cancer. Despite a difficult relationship, Louise admits that becoming a mother herself opened up a lot of emotions about her own childhood and
how things could have been. "Up to this point, I've been very much a just get on with it person, but now I'm in a new phase because I have kids. Watching them grow up, it's impossible not to look back on my own childhood and relationships and see quite glaringly what I've missed out on. So these days I do think my childhood was really sad and I'm just processing it, probably for the first time really."
She's been seeing a therapist to sift through these thoughts. "The mother that I'm trying to be is the kind of mother she was when she was good. That's the great tragedy of it all for her and for me, because when she was good, she was amazing. So she'd have months of being sober and in control and it would be amazing and then it would all go to pot. It could have been great and that's a real heartbreaker."
We need your consent to load this Instagram contentWe use Instagram to manage extra content that can set cookies on your device and collect data about your activity. Please review their details and accept them to load the content.Manage Preferences
Louise champions body positivity, an area she admits she sometimes wishes she wasn't so identified with, as she's regularly asked to comment. She says she's been unhappy with her appearance in recent photoshoots. "I don't look at the pictures for the most part – it's just where I am at the moment and I'm working on pulling myself out of it," she says honestly.
"I've built a nice little echo chamber for myself where I don't engage with any of the toxic body stuff but then I encounter it now and again and I'm reminded there is this culture of danger around body image. You can be happy and successful in a larger body and that's the message I try to get across."
Despite all that's going on in at the moment and all that's gone before, Louise hopes that the rest of her life is "pretty boring." Happiest, she says, in the studio doing her thing, talking and connecting to people – what tops
that? "Honestly? At the moment, when everyone is asleep and you get to sit down on the couch and no one is climbing on you, that's pretty glorious."
Amen to that!