If you're a fan of First Dates (and frankly, who isn't?) you'll have probably thought about how it really feels to enter the restaurant to meet someone for the first time while surrounded by cameras.
Jenny Stallard shares her experience of being a diner at the UK's First Dates restaurant.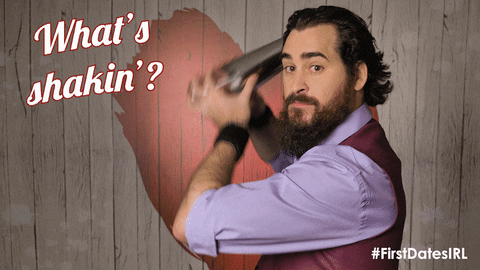 Well, I've done it – and lived to tell the tale. The show started back in 2013, and now maître d' Fred Sirieix and the team are back for a 14th season on Channel 4.
Here's what I learned when I went to dine with Fred and friends...
1. The restaurant is so bright it's not that romantic
Filming needs plenty of light – so unlike the day-to-day romance of the First Dates restaurant (which is actually London's Paternoster Chop House near St. Paul's Cathedral), when they film the show it's bright as anything. Romantic? Er….. not so much.
Everyone you see in the background on the show is also on a first date – and I was lucky enough to be one of them – sat on a banquette to one side of the dining area, which felt a little more secluded and private. The cameras themselves are static (there are 42 across the restaurant), so there aren't camera crews dodging around the waiting staff.
2. Fred really is very charming
And he isn't putting it on – I know this because, when I saw him again at a book launch event several months later, he recognised me. "You were in the restaurant," he said, suavely. Someone who has that gift of being so in the moment with you is rare – and it's why the maitre d' is arguably the person all the daters really want to meet.
3. They really do match you seriously
It's easy to think that some of the pairings on First Dates are for the camera's benefit. But I can attest that when you reach the shortlist of those who might go on, you are quizzed on your interests and what you look for in a person. That might explain why they have such a big success rate – with some dates leading to marriage or babies.
Even if you don't hit it off, it's likely you'll get on. And people who aren't so lucky often get a second chance: Another reason this programme is so heartwarming.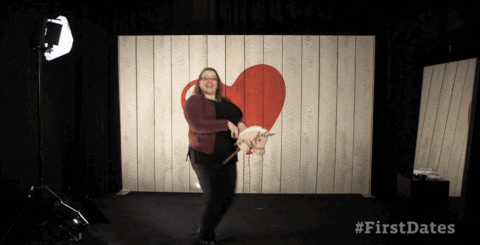 4. You do genuinely forget the cameras are there
Thankfully, I wasn't wearing a microphone, because at least three times through dinner you get a prickly-skin fear that you've said something very inappropriate, or about someone you know who might be watching.
5. You'll have to discuss sharing the bill
Splitting the bill has divided the nation over the course of the 14 series of First Dates. Should he pay? Should she? Should they go halves? And this isn't just done for TV – you do have to pay on First Dates, but everyone gets £25 towards their meal.
It helped – a little. It's not the cheapest restaurant I've ever been to (although it's not as pricey as Fred's other residence, Galvin at Windows on Park Lane).
6. Everyone is genuinely looking for love – even celebs
And somehow when they find it, it's even cuter. One of my top three couples is Melinda Messenger and Chris Harding – who was actually the photographer at her first wedding! This show isn't about pairing up and playing games, it's about looking for 'the one'. There's a lot of emotion involved in walking through those doors. but it can be worth it.
First Dates UK returns at 10pm Thursday, February 20 on Channel 4.