Four of the five Operation Transformation leaders failed to make their weight loss targets this week, proving that weight loss journeys are anything than straight forward. From health issues and busy schedules, the leaders had a tough time of things this week,
In fact, two of our leaders had a very lucky escape. Couple Barry and Andrea Rea were on their way home from their weigh-in when, suddenly, their car aquaplaned off the M8 motorway. Watch the clip below.
We need your consent to load this YouTube contentWe use YouTube to manage extra content that can set cookies on your device and collect data about your activity. Please review their details and accept them to load the content.Manage Preferences
Elsewhere on last night's episode, a new initiative for OT was announced - Lockdown week.
We are now five weeks into the series and, so far, our leaders have been following the exercise plan and following the food plan well - but what happens when the show is over? To find out how much our leaders have really learned, for one week, they will lead by example and go it alone.
If you look at the website or the app this week, the shopping baskets and main meals section will be blank. This is because we want OT viewers to invent some healthy meals for the week using the knowledge you've picked up over the last five weeks.
It would be great if you can take what you've learned and adapt your meals, invent new recipes or combinations and keep track of your portion sizes.
Need some inspiration? We have plenty of healthy, OT-approved recipes here.
Shane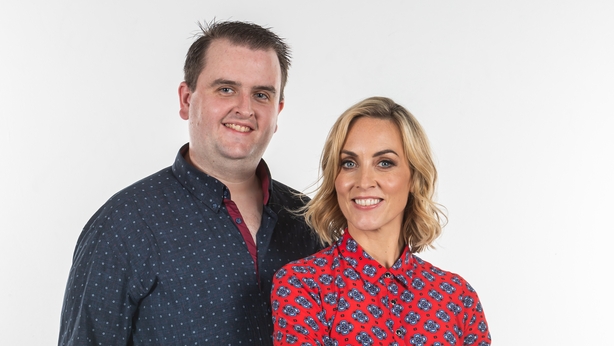 When Shane was 15 years of age, he broke his knee on a trampoline which led to a chain of medical incidents and issues, ultimately resulting in the loss of all sensation in his bladder. From then on, the music teacher had to self-catheterise, which led him to some serious mental health issues.
The 29-year-old signed up for OT to lose weight in order to qualify for life-changing surgery that would allow him to urinate normally. A trial procedure in a hospital in Belgium has already given Shane a glimpse of the future. Dr. Sumi visits Shane to learn more and discovers that the surgery could require six months of rehabilitation.
Shane lost two pounds this week, meaning he was one pound off his target but the experts say they are more than happy with his progress.
Starting Weight: 20st 7lbs
This week: 18 stone 5lbs
Loss: 2lbs (1lb off his target)
Lorraine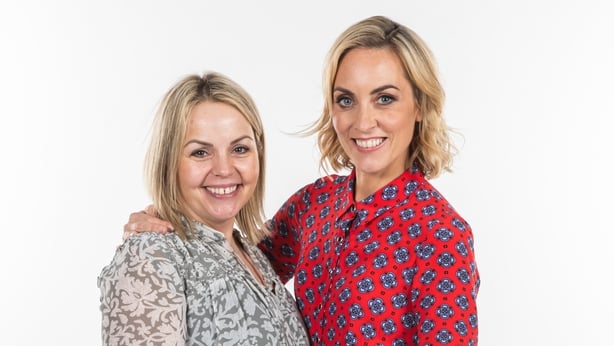 With three kids, a new health plan and a salon to run, Lorraine says she's struggling to find time for herself and her husband. Following Dr. Eddie's advice, Lorraine is working on setting her toddler, Jodie, a bedtime routine so that she stays in her own room.
However, these things take time and Lorraine struggles to juggle both a new bedtime routine and her own exercise regime. As a well-deserved treat, Lorraine has a relaxing spa day with her sister Tina.
Unfortunately, Lorraine didn't lose any weight this week and the experts weren't impressed. Fitness expert Karl Henry said he was disappointed in the leader for failing to stick to the personalised exercise plan he had made for her.
Starting weight: 12 stone 5 lbs
This week: 11 stone 12lbs
Loss: 0lbs
Tayna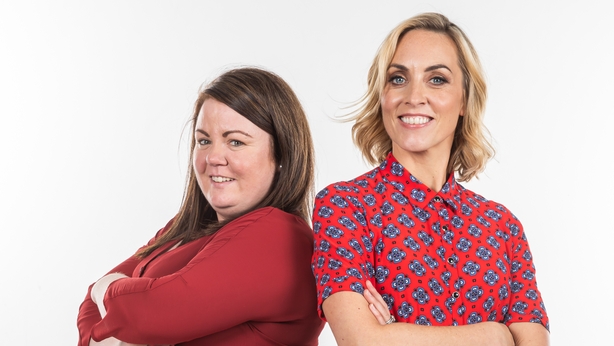 At the start of her OT journey, having given up smoking, Tanya was drinking six to eight cans of soda every day. However, over the past six weeks, she has successfully quit her sugary addiction.
Despite this, Tanya isn't yet feeling her best and has noticed that her energy levels are down. Not only that but her period has been off-kilter and she fears her coil has shifted out of place. She calls Dr. Sumi who advises her to go for a scan.
Under her GP's recommendation, Tanya begins taking medication to help slow down her period - something that can cause bloating and, ultimately, led to zero weight loss for this week.
Starting weight:14 stone 11lbs
This week: 13 stone 8lbs
Loss: 0lbs
Andrea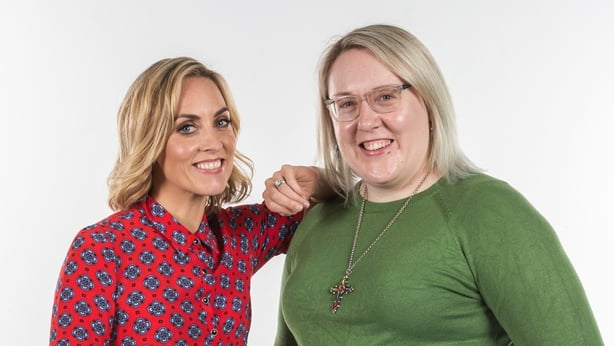 They've cemented their relationship and they're building the foundations of a healthier life. Now, Barry and Andrea are set to take the next big step - a new home! While the house is still very much a building site, the two leaders have big plans for their new place.
To de-stress from a busy week of planning and fixture-shopping, Andrea goes bowling with Barry and his kids. However, she says she's still worried about this week's weigh-in - calling it her toughest week yet.
In the end, Andrea was one pound of her weight loss target. Karl says he's impressed by Andrea's journey so far and suggests that she up her active steps on a daily basis to keep her up her progress.
Starting weight: 21 stone 2lbs
This week: 19 stone 3lbs
Loss: 2lbs (1lb off her target)
Barry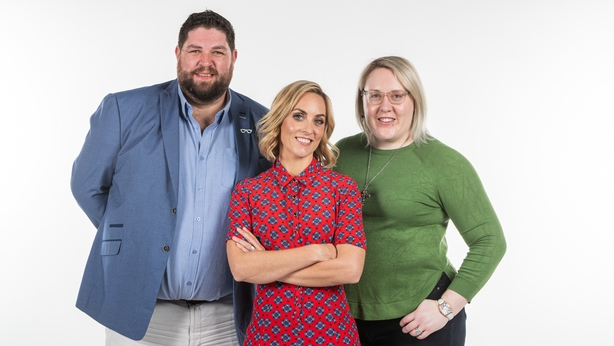 Over the course of the show, Barry has suffered from a myriad of health issues. From battling a cold to dealing with gallstones and shin splints, the 39-year-old has had a time of it.
This week, Barry found out that he has excessive degenerate changes to his knee which could mean a knee replacement in the next five to 10 years if he doesn't look after himself.
To lend a helping hand, Karl travels to Cork to discuss Barry's health issues. He suggests that it may be prudent for Barry to sit out the 5K run in the Phoenix Park this year to give his knees a rest.
As an alternative form of exercise, Karl suggests Barry spends more time in the boxing ring and apparently the work is paying off as the 39-year-old lost a whopping 11lbs.
Starting weight: 29 stone 4lbs
This week: 26st 4Ibs
Loss: 11lbs