We have five copies of John Lowe's Money Doctors 2020 to give away plus the chance for one lucky winner to have a one hour face to face consultation with John Lowe of Money Doctors.
Money Doctors 2020 is the number one guide in Ireland to organising your finances, and making your money go further.
John Lowe's finance annual has helped thousands of people get to grips with the basics of budgeting, planning and learning how to save cash in all areas of their lives for fifteen years.
This book is here to give Ireland's consumers and business owners the tips and updates they need to make the most of the year.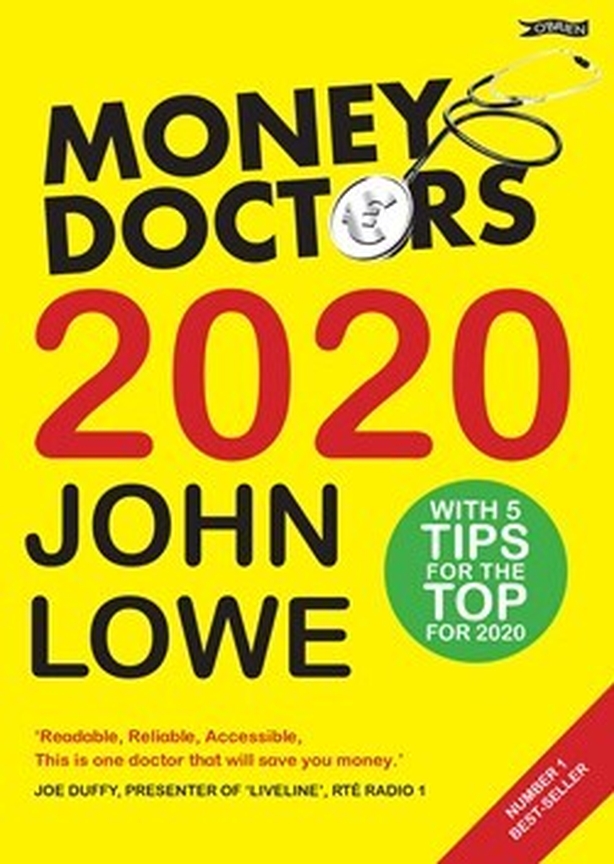 The Prize
There are five copies of Money Doctors 2020 up for grabs. Plus, one lucky winner will receive a copy of the book as well as a one hour face to face financial consultation with John in his Stillorgan, Co. Dublin office.
How to apply on Twitter:
Simply visit RTÉ Lifestyle's Twitter and re-tweet (RT) the competition post with the hashtag #MD2020
How to apply on Facebook:
Simply visit RTÉ Lifestyle's Facebook and leave a comment on the competition post, telling us what questions you have for John!
Terms and conditions apply:
General RTÉ Competition rules apply, a copy of which is viewable here.
The prize is for one copy of Money Doctors 2020 for five separate winners, one of whom will also win a one-hour consultation with John Lowe in his Stillorgan Office.
Closing Date: Wednesday, 19th of February 2020.