The popular chef and businesswoman tells Janice Butler about her prison entrepreneurship programme, staying positive and keeping healthy.
I met chef and businesswoman Domini Kemp almost five years ago in her home in Sandymount. At the time she wasn't long over her treatment for breast cancer and when I asked her then what her hopes for the future were, she said; "I see myself probably going into some sort of mentoring of young people with businesses – people who've had a rough time and need some help. A lot of people have had tough times in life and it's hard to break that circle, so if I could help out and give advice, I'd love that. I'm terribly passionate about people starting up businesses no matter how big or small they may be, so I'd like to help out more in that way when I can."
True to her word, when we meet again five years later, it's on a cold January day in Wheatfield Prison. Not somewhere I would have expected as a meeting point, but she's been quietly running an entrepreneurship programme for inmates for four years. It has now been made into a documentary for Virgin Media and will air this week.
Always one to stay alert with what's going on in the world around her, Domini was inspired by a magazine article concerning a prison in Texas in the US that was running an entrepreneurship programme in the hope that when the prisoners were released, they would have something to focus on. She had already been conducting a similar curriculum with Transition Year students and thought it was time to take it to the Irish Prison Service to see if they were interested in rolling it out.
Wheatfield prison, Ireland's first purpose-built prison with a view towards rehabilitation, came on board and Domini, the governor and the staff at Wheat eld have been impressed by the calibre of ideas from the prisoners. "I read that prisoners cost north of €68K a year in Ireland and it struck a chord with me that if you could teach them how to start their own business and reduce the rate of reoffending, how much you could save," says Domini.
"If you want to turn your life around when you get out of prison, having that door constantly slammed on you in terms of employment is a continual punishment, so what choice does someone have than to revert? It's a real
problem," she says.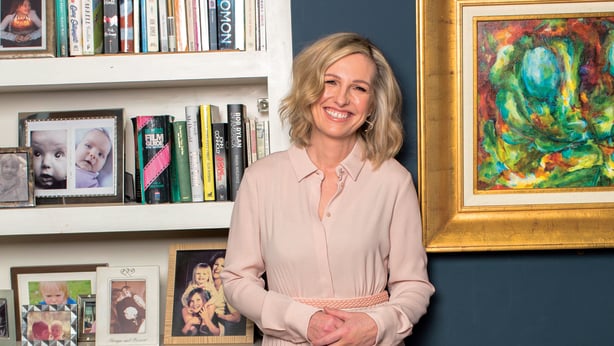 We meet at the visitor gates of the prison. There's a group of media all feeling a bit uncomfortable having to hand over all their belongings (phones, notebooks and recording devices included) before gaining access to the main prison; security, as you'd imagine, is tight. There's a nervous excitement not knowing what we're going to see and experience on our tour, but Domini is cool as can be, chatting and laughing with the staff that she's gotten to know well over the years. I've always felt very safe here," she says.
"Not to really compare the two, but walking into a lot of kitchens, they can be very male environments, so it's not dissimilar in terms of everyone doing their own thing. Kitchens are often places where people hide in because they have troubled pasts. So in terms of it being a male classroom, it was fine but I made it clear from the getgo that I was taking this seriously and I expected everyone to do the same."
Governor Pat Murphy gives us an extensive tour, showing, in particular, the educational and training services provided to the inmates including carpentry, tiling and construction, welding and engineering and an impressive list of classes, from drama to pottery-making and Junior and Leaving Cert studies.
The people who run the various courses are passionate about what they do and their mission to stop the cycle of crime. "The first year was hard because there's so much suspicion from the inmates as to what we were doing," says Domini. "Year two, it was great, word had spread and we had about 30 or 40 applicants for it. When we're in the classroom, I don't see them as prisoners, I'm here to teach, and it's about finding a good business idea and developing that."
The course lasts 16 weeks with two hours of classes every week. Domini calls on her extensive list of contacts to bring in other entrepreneurs and business people to address the classes. They cover everything from the initial business idea to marketing, social media, insurance, branding and tax. "It can be as simple as setting up a handyman business, but some of them have been really creative and innovative. Some of the talent is really incredible and you're just looking at what could be possible if that person got hooked up with the right investor and mentor," she says.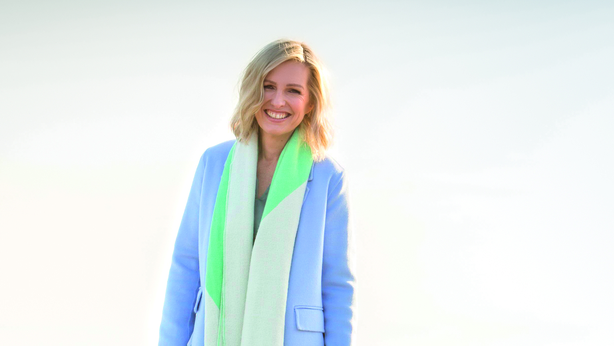 She's not unaware of how much of a sensitive matter a documentary like this might be, especially for those who have been victims of crime. Fellow chef Neven Maguire came under a lot of scrutiny a couple of years ago when he gave a former prisoner a full-time job in his kitchen in MacNean house, maintaining that he believed in giving people second chances. Domini feels the same. "There's always going to be backlash because it is such a sensitive issue," she says.
"I haven't been a direct victim of crime, so if I had a different experience then I might have a different approach. So I really understand the reluctance to give people a second chance and there are certainly people that will blow that second, third and fourth chance. But for the people that do want to turn their lives around, I think it's so important that they get the opportunity to do that."
She admits that, sadly, a few inmates have dropped out of the course, telling her that they will have no choice but to go back to a life of crime when they get out. One student in particular really struck a chord with her. "You
just want to grab that person and shake them but you're going up against generations of crime. And this guy, in particular, had so much potential, it's just heartbreaking."
I catch up with Domini again about a week after our visit to Wheatfield. She's just finished our 'at-home' photoshoot, and she laughs that her dog, Milo, stole her limelight. She's curious about what I thought of my day amongst the inmates and I remark on how impressed I was with the facilities and the commitment from the staff to make a change. I was also surprised not to see any orange jumpsuits. "People have a stereotypical view of prisons because we watch too many American films", she says. "They think everyone is going to be stabbed just walking along the corridor and it's just not like that."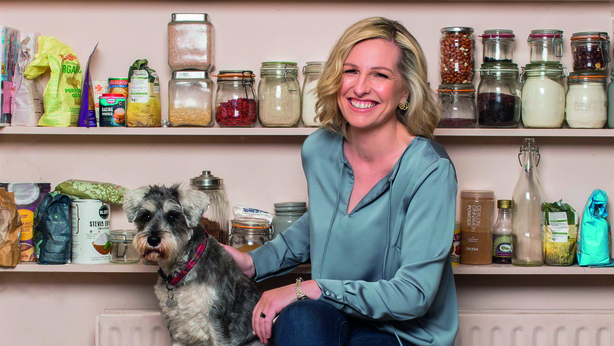 As you may have gathered, Domini is one impressive woman, with hugely successful food businesses with her sister, Peaches, that go from strength to strength (the Itsa chain, catering business Feast, Hatch & Sons Irish Kitchen, Alchemy juices and coffee outlet Joe's). She has also raised two daughters (Lauren, 22 and Maeve, 10), employs 150 people and has battled breast cancer.
She's a leading light in cancer survivorship and a big believer that your diet, along with conventional medicine, can help your chances of a full recovery. She was diagnosed with breast cancer in 2013 and made it her mission then to get as she says "fighting fit" for chemotherapy.
In 1998, she also had a malignant melanoma which was dealt with, with surgery. While she's a beacon of health at the moment, she does admit that the chance of cancer returning plays on her mind. "They call it 'scan-xiety' and it's a time of year that you dread. But then I have to think logically and say to myself 'there will be a result and we'll deal with the result if and when I need to'," she says honestly. "You get a diagnosis like breast cancer and it's so terrifying and your mind goes to the worst place possible. People live with concern and fear that it will come back and I'm not naive to the possibility that it could come back in the future. For me, it's about doing everything I can around prevention and reducing risks. There are so many good things you can do around lifestyle like managing your stress, sleep, exercise and certainly keeping an eye on your food."
She follows a pretty strict diet using intermittent fasting, fermentation and the Ketogenic diet, which was the topic of her best-selling book in 2016. She does, however, allow herself to indulge now and again. "Look, I'll go out and have dinner, wine and dessert, but its how I live my life the 80 to 90 percent of the time, which is the important part and that's where my focus is."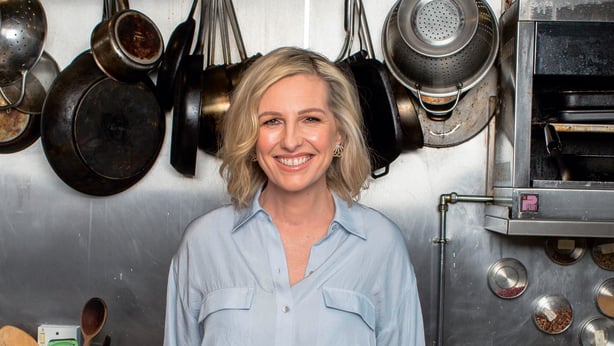 She adds that her work in Wheatfield also helps her to stay focused. "It sounds clichéd but I find it grounding to do things that are a really good kick-up the rear in terms of reminding yourself how lucky you are. It's a reminder not to waste energy and time on things that don't count. We all have our difficulties and struggles, but when you see what some people have to go through, it can be very humbling."
Once again, I find myself looking forward with Domini. Her hope, this time around, is to roll her programme out to prisons all around the country. Limerick prison is looking likely to be the next one to come on board. Meanwhile, her business is celebrating 20 years and the biggest it's ever been. She doesn't get to cook as much as she used to; she likes to get to bed by 9pm and she's happy, healthy and hopeful for the future. "My aspiration is to try and live a good, healthy life for as long as possible."