Ray D'Arcy invited two women into studio to speak about their experiences as parents of children living with autism. Listen back to RTÉ Radio 1 above.
We heard from blogger and mum of three Fay Hayden, whose 11-year old son Patrick is living with autism, she's also mum to 13-year-old Saoirse and 6-year-old Erin; and Elaine Healy, mum to 8-year-old Kirsty and 6-year-old Logan. Both of Elaine's children have a dual diagnosis of autism and intellectual disabilities.
Ray asked Faye about her views on autism having a higher profile in the news and online conversations. Faye says publicity can work both ways, and people can get the wrong idea:
"A lot of people would say things like that, they'll think someone's a little bit autistic or they're not great at talking so they must be autistic, when it's so much more complicated than that, and the effects of it are so much more far-reaching."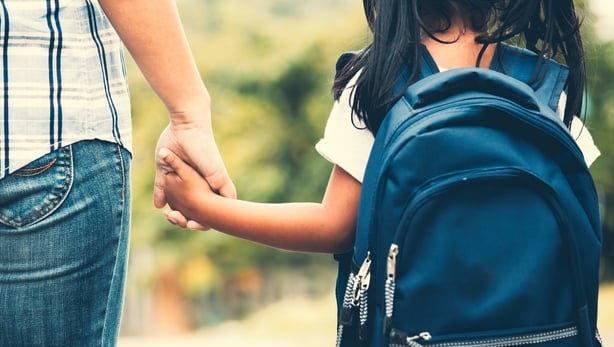 Faye went on to talk about her son Patrick, now aged 11. She says she became concerned when her son was around two and a half, but did not get an official diagnosis until he was 9. She said she welcomed it, in spite of what some people said:
"People say, 'It's a label, you don't want him to have a label.' It's not a label. Tins of beans have a label. It's a diagnosis."
Faye says getting a diagnosis validated her experience as a parent: "I spent many, many years being told to go on parenting courses. I've done my SNA training, I've done my OT training, we've been on every alternative therapy course, we've tried every piece of sensory equipment, read every book, and for such a long time I was thinking I was just a bad parent. So it's almost a relief when you get that diagnosis to know there is a reason that these things are happening."
Ray asked Faye about behaviour of her son that she has described as sometimes "troublesome" and other times as "hell on earth". Throughout the interview, she speaks about occasions in which her son was physically violent with family members, and other times when he attempted self-harm and even suicide*.
Faye says Patrick's behaviour is individual to him and confounds simple classification. She says she wants to breaking the taboos surrounding the reality of autism and the huge variety that exists under that one diagnosis:
"It's important to talk about this because we're in a world where we're trying to fight now all the time for autism acceptance, autism inclusion. And at the moment, it's being sanitised a little, it's being whitewashed. And you're never going to achieve acceptance or inclusion if you don't know what you're accepting."
Listening to Ray and Faye's conversation was Cork woman Elaine Healy, mum of 8-year-old Kirsty and 6-year-old Logan. She had come across Faye online, but the pair met for the first time on Tuesday.
Elaine gave Ray a flavour of what her average day felt like: "I'd say I'd never underestimate how sad it is to have a house of small children that don't talk. […] That's the incredibly sad thing about having children that are non-verbal; you don't get to hear all the things that you assume you will."
Elaine told Ray that Logan can also be "quite violent" and she says he has also harmed himself on occasions, in spite of their constant care. Ray asked Elaine if she ever thinks about the future. She says, yes, it is constantly on her mind:
"I can see me being sixty years of age walking down the road with a forty-year-old child by the hand. This is going to be for life. They are going to be with us forever. There's no living independently, there's nothing like that in our future."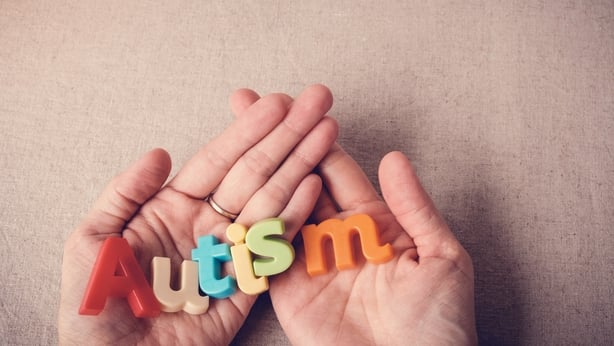 Like Faye, Elaine is keen to help people understand what their life with their kids is really like and the emotions surrounding it:
"There's this misconception that if you're honest about autism that you don't love your children the way they are and it's the complete opposite. What parent wants their child's life to be harder than it should be? And their life is incredibly hard.
"As hard as ours is, I look at them and I kind of equate it to someone putting a hand over your mouth and you just can't get your needs met. You can't verbalise what you want, so every day is like a huge guessing game for us."
Both Fay and Elaine spoke more about their family lives, their search for appropriate care and education for their children as well as respite services and more in the full interview with Ray D'Arcy here.
Fay Hayden's blog is https://fayehayden.life/
For more information on Autism, visit Irish Society Autism.
*If you are affected by any of the issues raised in this article, you can contact; The Samaritans (phone 116123), or Pieta House (1800247247).