Human history has not always welcomed queerness, but LGBT+ people have always played a pivotal part in our collective past.
To celebrate LGBT+ history, we've collated some intriguing, influential, and inspiring places to learn about LGBT+ history, from the bookshops of Bloomsbury to the bars of Berlin…
1. Stonewall Inn, New York
In 1969, a gay bar in Greenwich Village, New York, hosted perhaps the most defining moment in the fight for gay liberation. An early hours police raid on the Stonewall Inn led to clashes with clientele, spawning several days of riots as the LGBT+ community demanded wider acceptance and equal rights.
Today the Stonewall National Monument is a Mecca for LGBT+ people across the world. The bar itself is accompanied by a collection of statues in Christopher Park, and an ever-present succession of rainbow flags.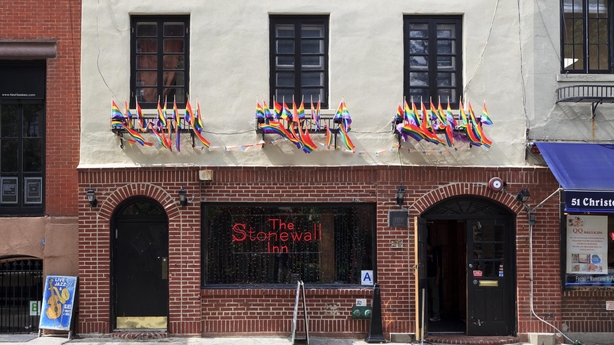 2. Schwules Museum, Berlin
Literally translated as "Gay Museum", this Berlin landmark is thought to have been the first museum in the world devoted entirely to LGBT+ issues – despite only opening in 1985. As popular with researchers as it is with visitors, the museum library stocks around 25,000 titles, and the main halls host a succession of exhibitions (e.g. Love at first fight! Queer movements in Germany since Stonewall).
Berlin is widely known as a progressive city (consider the, now famous, quote from Berlin mayor Klaus Wowereit: "I'm gay, and that's a good thing"), and it's a fitting testament that the Schwules Museum remains one of the most important LGBT+ archives there is.
3. Gay's The Word, London
Oscar Wilde, Christopher Isherwood, Virginia Woolf – literature has long been at the heart of the liberation movement, and Gay's The Word was one of the first places to give LGBT+ books a dedicated home. Opened in 1979, and raided erroneously by customs officials in 1984, the shop featured heavily in 2014 film Pride.
In the heart of London's Bloomsbury, rising rents have left it under near-constant threat of closure, but a steady stream of support from locals and celebrities has helped keep the doors open.
4. NYC Pride, New York
Inspired by the disturbances at Stonewall, New York became the official birthplace of the Pride Parade in 1970, when veterans of the riots arranged an anniversary march, showing a mixture of defiance and solidarity. The ensuing parade stretched 15 blocks deep, and was co-ordinated primarily by bisexual rights activist and so-called 'Mother of Pride' Brenda Howard.
Today's parade is more celebration than confrontation, and has been accused by some activists of corporate 'pinkwashing', but with around four million marchers taking the streets in 2019, New York is as proud as ever. NYC Pride 2020 is set to take place June 14-28.
5. Cafe 't Mandje, Amsterdam
Probably the oldest still-open gay bar in the world, Cafe 't Mandje set up shop in 1927 under the guidance of legendary leather-wearing, motorbike-riding lesbian Bet van Beeren. A renowned eccentric, 'Auntie Bet' made a habit of collecting souvenirs from her clientele – ties, dentures, stuffed iguanas – many of which still hang from the cafe's ceiling.
It's hard to prove it's the world's oldest gay bar, but 't Mandje can claim with confidence to be the only cafe to have a 360 degree replica in the Amsterdam Museum.
6. Museum of Fine Arts, Boston
One of the world's premier accidental LGBT+ destinations, the collection at Boston's Museum of Fine Arts is the site of a two hour tour, courtesy of LGBT+ operator Oscar Wilde Tours.
Led by former Harvard professor Andrew Lear, attendees can enjoy everything from gay Greek gods to intersex impressionism, and, we quote, "the sexiest Jesus of the Italian Renaissance".