Last night on RTÉ2, maitre d' Mateo Saina welcomed a host of expectant daters to the First Dates Ireland restaurant. Sparks were flying across the room but none more so than 24-year-old Dylan from Dublin and 25-year-old Shane from Cork.
Having studied Biomedical Science in Maynooth for four years, followed by a Masters's Degree in Biomedical Diagnostics in DCU, Dylan is an accomplished graduate with a passion for life. Taking up something new every month, from tag-rugby to ballroom dance, the 24-year-old knows how to keep things interesting.
Across the table is Shane, a man with a love for badminton and yoga, who studied Art in his home county of Cork. Showing his competitive side - his badminton team won both the Munster Championship and All-Ireland - the 25-year-old proves he has just as much of a zest for life as his date.
We need your consent to load this Facebook contentWe use Facebook to manage extra content that can set cookies on your device and collect data about your activity. Please review their details and accept them to load the content.Manage Preferences
The two men seemed to be getting on well, discussing a shared love for fitness, when the conversation took an unexpected turn: "This is probably a bit of a bombshell," Shane told Dylan.  "I got diagnosed with HIV just over a year ago. I've no issues telling anyone about it, really."
"I'm very body sensitive," he said, explaining the diagnosis. "I only really had it for two or three weeks and I found out. They said that normally, commonly, the person's blood would be in the millions, mine had 150 in and around."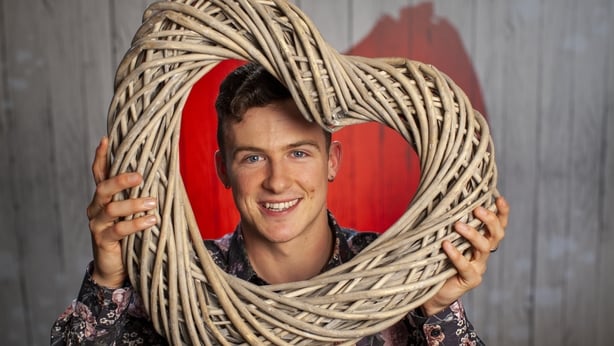 Speaking to the camera, the Cork man explained that before getting his diagnosis, he believed he had the flu.
"I got the flu, or I thought it was the flu, I felt normal but I knew the recovery was not right. Two weeks later and I was still tired, still sleepy and I thought 'this isn't right' and went to the doctor. I think I had it about two weeks so no long-term damage was done, thank god."
"I feel very fortunate that not too long ago it was a death sentence, and people were having the worst time ever, and here I am.
"I take one tablet in the morning, which means that my health is really not in any jeopardy whatsoever."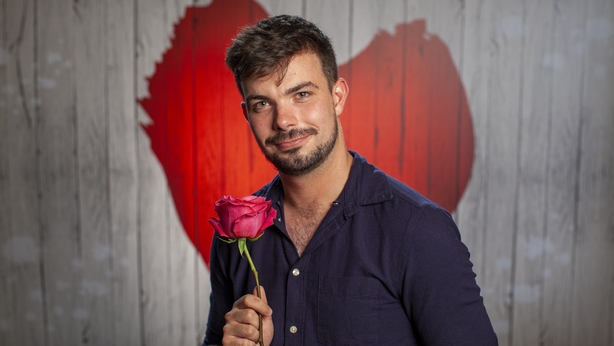 During the date, Shane told Dylan that his diagnosis would not usually be a "first date discussion" but, given his background in science, he made the exception. By chance - or by the hand of the First Date matchers - Dylan studied HIV during his Master's Degree and the conversation flowed easily.
As the date came to an end, the two split the bill and agreed to meet for a second date, even sharing an on-camera kiss before leaving the restaurant.
Looks like chemistry between Dylan and Shane! 😏 ❤️#FirstDatesIRL pic.twitter.com/HtRzhT5B82

— RTÉ2 (@RTE2) January 30, 2020
Following the show, Twitter was abuzz with positive comments, congratulating the two for their conversation.
Amazing date with Shane and Dylan 💛 So brave to chat so openly about a HIV diagnosis on telly #FirstDatesIRL pic.twitter.com/bFQv2HRdHJ

— Kayte O' Malley (@kayteomalley) January 30, 2020
Stigmatising living with #HIV only scares people into not testing regularly.

Undetectable = Untransmittable so you can be diagnosed as HIV+ and once you are Undetectable you cannot pass it on to others

Congrats on Shane sharing his story on #FirstDatesIRL #UequalsU https://t.co/xsSNLPyt47

— Sligo Pride (@sligopride) January 31, 2020
Well done, Shane! Your bravery is remarkable. 👏👏 #HIV #GetTested #KnowYourStatus #LGBTQ #FirstDatesIRL https://t.co/vcp7kKIcIW

— Paul O'Shea (@pauldoshea) January 31, 2020
Adam Shanley, MSM Programme Manager at HIV Ireland, praised the young singleton on Twitter. He applauded him saying, "platforming this to a huge Irish audience is stigma busting".
We're getting a huge positive response from services users @HIVIreland about Shane sharing his status on #FirstDatesIRL.

Shane, like many people living with HIV, lives a happy and healthy life. Platforming this to a huge Irish audience is a big stigma buster! Well done Shane! 💓 https://t.co/WspFiIJAg7

— Adam Shanley (@Adlers1) January 31, 2020
First Dates Ireland continues on RTÉ2 every Thursday.