Last night on Operation Transformation, the good people of Tullamore were subjected to a series of secret tests by Professor Niall Moyna.
Moyna looked at simple everyday behaviours - getting up out of a chair and walking upstairs - to find out if someone is unconsciously compensating for a loss of muscle mass and core strength.
"One of the inevitable consequences of aging is that we lose muscle mass," he explained. "It starts around the age of 30. We can get small telltale signs during our life and a great one of them is getting up from a chair."
If you use your hands to help push yourself in and out of a chair, you could be doing yourself a disservice and losing muscle mass in your quads as well as your core strength.
Watch those hands!
Missed it? Watch Operation Transformation back on RTÉ Player now.
Tanya
Last week, Tanya's partner Mark revealed to the nation that the couple's real first date was a few cans in his bedroom, the OT leader insisted he organise a proper date for the two of them.
This week, we learned even more about the Cork woman including how, as an 11-year-old girl, she saved the life of her best friend Mary when she had a serious accident playing on a building site. Tanya used her clothes to slow the bleeding from her friend's head injury and ran to get help.
Unfortunately, despite sticking to her exercise plan, Tanya failed to make her target for the first time on Operation Transformation. In fact, she has failed to lose any weight at all but, Dr. Sumi explains that her current weight is probably down to her period.
Starting weight:14 stone 11lbs
This week: 13 stone 11lbs
Loss: 0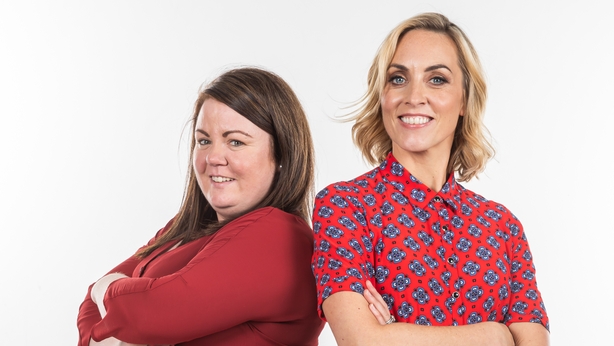 Shane
When Shane was 15 years of age, he broke his knee on a trampoline which led to a chain of medical incidents and issues, ultimately resulting in the loss of all sensation in his bladder. From then on, the music teacher had to self-catheterise.
Speaking to Dr. Eddie, Shane explained how the condition isolated him from his peers and drove him to contemplate very dark thoughts as a teenager. Thankfully, his mother persuaded him to seek counseling and things began to look up.
However, to this day, Shane has struggled to find a balance in his life - staying busy to distract himself from his issues which has led him to miss out on precious time with his family, and from being happy.
Speaking to the experts at his weigh-in, Dr. Eddie encouraged the leader to ask for help from those around him.
Starting Weight: 20st 7lbs
This week: 18 stone 10lbs
Loss: 4lbs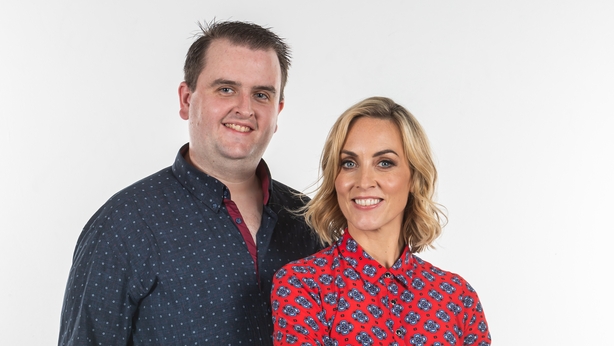 Barry
"OT are trying to kill me," joked Barry on last night's show. Last week the 39-year-old leader battled a cold, this week he's dealing with gallstones and shin splints.
Not only that but the physiotherapist opens up about his mental health struggles, explaining that he often suffers from 'blue days'. As a pick me up, Barry's friend Niall drops by to share a healthy OT-approved meal, a quick cardio session and a chat.
Barry Rea
Starting weight: 29 stone 4lbs
This Week: 27 stone 4lbs
Loss: 4lbs
Andrea
Elsewhere, Andrea visits her mum who clarifies a comment that she made about Andrea's wedding dress. In a previous episode, she described her daughter getting married in a size 20 dress as very "disappointing".
Last night, she explained that she meant no harm by the comment and hopes that she can bring Andrea out on a mother-daughter shopping trip in the future whereby they both feel happy and comfortable.
Andrea Rea
Starting weight: 21 stone 2lbs
This week: 19 stone 10lbs
Loss: 3lbs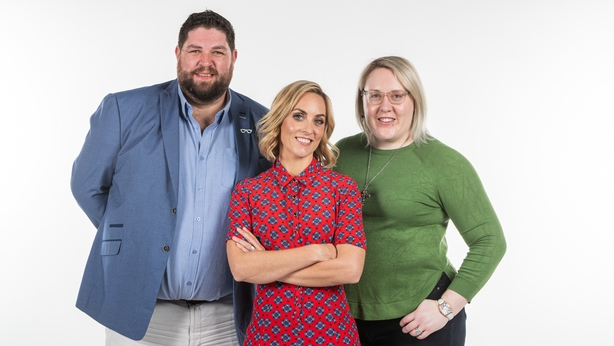 Lorraine
Lorraine's oldest daughter, Mia, had her annual Cystic Fibrosis check-up in Temple Street Hospital this week so a trip to Dublin was required. To stay healthy during their road trip, Lorraine is careful to prepare her food in advance.
Most impressively, Lorraine managed to stay on track during a trip to Eddie Rockets, a fast-food restaurant where the girls enjoy a celebratory meal post-hospital. Opting for an OT-approved snack, the leader managed to ignore her "food envy" and avoid her daughter's basket of chicken tenders.
Unfortunately, Lorraine missed her weight-loss target for the week but Dr. Sumi suggests that, like Tanya, Lorraine's menstrual cycle could be to blame as she is most likely retaining water.
Starting weight: 12 stone 5 lbs
This week: 12 stone
Loss: 1lb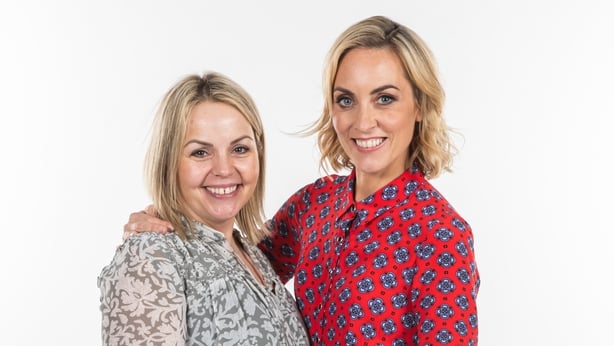 Operation Transformation continues on Wednesday on RTÉ One.