Ten years ago, Kelly Doyle was going through a rough patch and nothing seemed to work for her: she was going to the gym, she was running, but she was still unsatisfied with life and her place in it. There was something missing. When browsing the internet suggested yoga, Kelly thought, well, why not?
On this morning's Ryan Tubridy Show, Kelly traced her path from a first impromptu yoga retreat in Co Clare, to learning at – and sometimes under – the feet of the controversial yoga master, Bikram Choudhury.
That first yoga retreat was life-changing for Kelly: "I became very passionate about it because I could see what it was doing for me, how it was changing my life."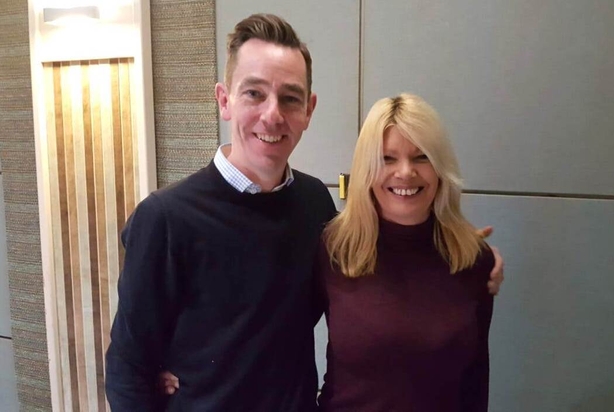 After getting hooked and taking yoga classes, Kelly decided that she wanted to teach yoga. A 200-hour Hatha Yoga teacher training course over a period of two years slotted well into her life and gave her something to turn to when she needed it. Then a friend suggested she give Bikram yoga a try, something Kelly was unfamiliar with.
She went along one evening, not knowing what to expect: "I came out of the class and I said, what has she put me through? What is this? What have I just gone through?"
Bikram yoga uses Hatha shapes, but the room is heated. "Why is the room heated?" Ryan wanted to know, "it sounds like torture." The heat apparently allows practitioners to get deeper into the postures without injury, Kelly told him. Her analogy was how we heat metal up so we can work with it.
"You wouldn't be able to get as deeply into the postures if you didn't have the heat. And also the heat helps you de-toxify. Like, you're sweating profusely."
Sounds… aromatic.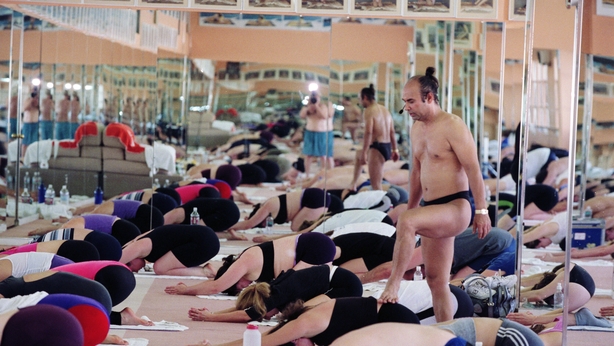 Kelly was nevertheless immediately hooked on Bikram yoga. And why wouldn't she be? After all, celebrities flocked to its founder, Bikram Choudhury; people couldn't speak highly enough of him. There was a period of pure Bikram-mania.
But then, people began alleging that Bikram sexually assaulted them. His former head of Legal Affairs was awarded $7m by a jury. Bikram left the US in 2016, saying that he would not return to face the charges.
Knowing all this, Kelly was undaunted. She saved hard for three years to raise the €12,000 she needed to spend nine weeks training with Choudhury in Acapulco. The first class was a good introduction of what was to come:
"The heat was absolutely immense. It was like no heat I had ever experienced before… And you could see people dropping. People were collapsing. There were buckets down the back of the room with plastic bags in them. They were vomit buckets, we were told. So when you needed to get sick, you could go there, but you don't leave the room."
We need your consent to load this YouTube contentWe use YouTube to manage extra content that can set cookies on your device and collect data about your activity. Please review their details and accept them to load the content.Manage Preferences
Bikram attends class in his grandeur, as Kelly puts it – or in his tiny Speedos, as Ryan puts it – and talks his students through the postures. He singles people out, he shouts, uses profanity and, Kelly maintains, does it all without prejudice. It's his way, in other words. He has no filter, according to Kelly.
Indeed, during a lecture Bikram was giving, Kelly asked about a posture called Camel. Bikram called her up on stage and asked him to do the Camel posture. Kelly's question apparently irked the yogi:
"And he says, 'now for this, for your punishment' – it was tongue in cheek – 'I'm going to stand on you'. So, he did. But like, he's light."
We can but hope.
You can hear more details of the ever-so-slightly-odd Bikram in Kelly's full chat with Ryan above.