It's not usually associated with being cute and cuddly, but the Chinese New Year celebrating the Year of the Rat starts this weekend.
The Rat is first on the Chinese zodiac and represents wisdom and curiosity.
There are also some incredible walks, shows, music and workshops to enjoy over the weekend.
Have fun!
1) Chinese New Year
Dublin's iconic Fruit and Vegetable Market will reopen for two days of music, colour and fun as the hugely popular Spring Festival Fair returns to welcome Chinese New Year in Dublin on Saturday and Sunday.
Ahead of its redevelopment, the beautiful Victorian-era building will play host to a free, family-friendly celebration, based on traditional Chinese temple fairs.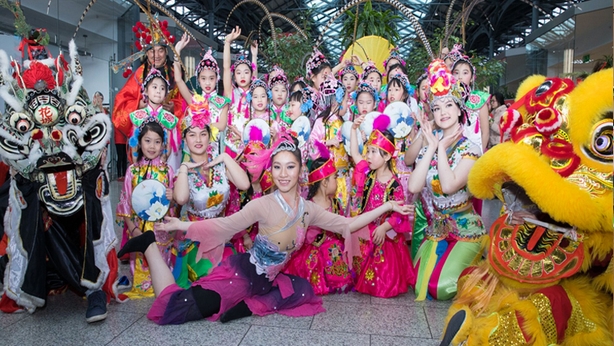 2) Temple Bar Tradfest
The festival takes place over five days and five nights with over two-hundred events from Wednesday to Sunday, featuring performances from headline acts Stockton's Wing, The Hothouse Flowers, Cherish the Ladies and many more.
The TradFest Children's Hub returns to The Ark and features Give Trad a Try, Children's Open Session, Family Workshops and Gigs for Children.
3) TradFest 'Create, Craft & Play' with the Irish Family History Centre
Explore the connection between family history and music in this 'creative craft and play' workshop hosted by EPIC and the Irish Family History Centre. Suitable for families with children ages 6 - 12 years old, each family will create their own musical instrument together and explore some songs from the past in the atmospheric vaults of the CHQ building.
Tickets are €12 per family taking part and one ticket entitles you to make one instrument.
4) The Speks | Riverbank Arts Centre
The Speks present a lively show of nursery rhymes and sing-along songs set to acoustic Irish music which will have adults and kids jumping in their seats!
Their hand-clapping, toe-tapping, hearty-laughing show on Saturday is all about life on Glasses Island – a magical island off the coast of Co. Clare where everybody wears glasses!
5) Bosco's Garden-Sleeping Beauty | The Everyman
Enjoy the enchanted story of Sleeping Beauty where an evil Fairy-Night filled with jealousy tries to harm Beauty. But, luckily for Beauty, she has some very good fairy friends.
With its brilliant array of characters, lots of fun and tons of excitement throughout, this completely interactive live experience with the absolute magic of Puppet Theatre is wonderfully entertaining.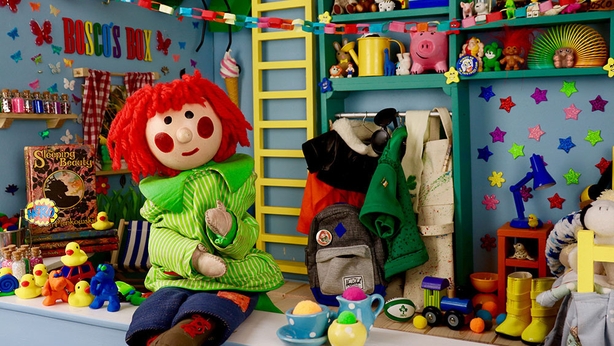 6) Incredible Crocs and Amazing Alligators
Enjoy a Saturday Morning Kids Science Lecture this weekend in the National Museum of Ireland | Natural History.
Built-in goggles, an immune system that can kill off the deadliest of diseases, and the strongest bite force in the animal kingdom! Hear from a herpetological expert, Rob Gandola, about the amazing adaptations of crocodiles and alligators that have kept them unchanged in millions of years and at the top of the food chain. Booking required
7) Glen of Aherlow Winter Walking Festival
The annual Glen of Aherlow Winter Walking Festival in Tipperary this weekend with three guided walks to choose from on Saturday and Sunday and nightly entertainment to help you relax after. 
8) Ballincollig Winter Music Festival
The 11th Ballincollig Winter Music Festival takes place this weekend entered around the festival hub at The White Horse with performances from The Blizzards, The Frank & Walters, Altan as well as local trad sessions and workshops.
9) Banjo & Bovril Music Festival
The 5th Banjo & Bovril Festival takes place over the weekend in Bray. This year the festival runs from Wednesday to Sunday and features Brand New Switcharoo, Rake The Ashes, Crooked Jack and many more.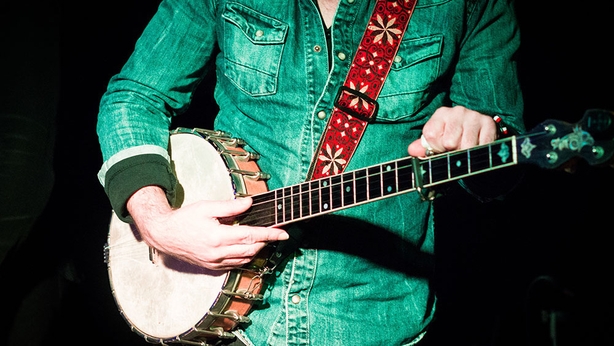 10) Letterkenny Trad Week
The 6th Letterkenny Trad Week concludes this weekend with performances from Xylouris White & Navá, Donegal uilleann piper Paul Harrigan, who will officially launch his long-awaited debut album, and Sharon Shannon who plays An Grianán Theatre on Sunday.
11) Acoustic Babies | Hawk's Well
Experience an eclectic range of music on Sunday in Hawk's Well Theatre in Sligo from Neil Young and Bruce Springsteen, to KT Tunstall and Damien Dempsey as Elaine and Kev O'Gorman entertain you and your little ones with a blend of beautiful acoustic songs.
12) Family Concert | National Concert Hall
This Saturday, come down to the woods with the WhistleBlast Quartet for a woodland adventure featuring some familiar characters and well-loved pieces from classical music. Red Riding Hood, Hansel and Gretel, and Peter and the Wolf will all appear; but watch out for the trolls from the Hall of the Mountain King!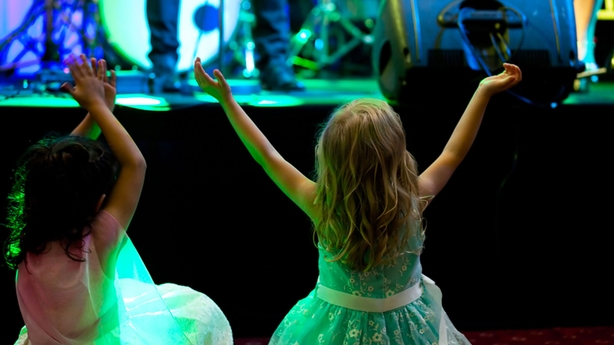 Three things to do next week:
1) Bundoran Lifeboat Fundraiser
The annual fundraising dance is back as Robert Mizzell returns with support from Kieran McAree. There will also be a massive raffle on the night with all proceeds from the night helping fund the ongoing training of the volunteer crew based at Bundoran Lifeboat Station .
2)  Brigit's Garden
Where better to welcome the feast of St. Brigit than in Brigit's Garden in Galway. Next Friday, Oíche Bhríde, enjoy an evening of Brigit traditions with cross-making, music, ritual and reflection with a free cross making workshop on Saturday and Sunday afternoon.
3) Féile Na Tána
Popular traditional music festival returns to Carlingford next weekend with workshops, sessions and performances from Mary Bergin, Máirtín O'Connor, Cathal Hayden, Muireann Nic Amhlaoibh, Dónal O'Connor and many more.

YourDaysOut is a sales & marketing SaaS platform, connecting people with activities and events while providing tools for businesses to sell tickets and take bookings online for admission, events, birthday parties, camps, school tours, classes and more - all managed from a very simple dashboard.