Everyone has different triggers or instances that make them more susceptible to putting on weight, but researchers say there are some major life events that seem to be catalysts for many of us.
Becoming a parent (along with going to university and getting a job) is a key point in life for putting on weight, academics at the University of Cambridge have found.
Let us be clear, this article is not about pregnancy weight gain nor is it about body shaming new parents. We simply want to offer up some expert information as to how new parents can prioritise their health while entering parenthood.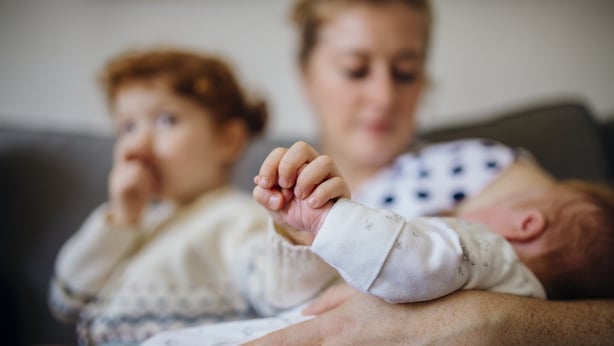 The academics at the University of Cambridge studied weight gain in mothers over several years compared to women who remained childless. A woman of average height (164cm or 5ft 3in) who had no children gained around 7.5kg (16.5lb) over five to six years, while a mother of the same height put that on, plus an extra 1.3kg (2.9lb).
Incidentally, one study looked at the impact of becoming a father and found no change in BMI (body mass index).
Writing in Obesity Reviews, the experts said: "Becoming a mother is associated with 17% greater absolute BMI gain than remaining childless. Motherhood BMI gain is additional to an alarming BMI increase among young women, highlighting the need for obesity prevention among all young women, including new mothers."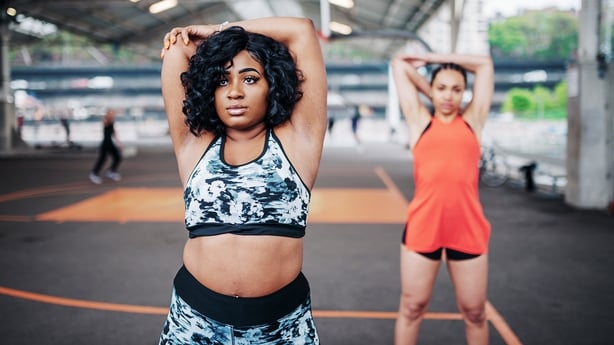 Dr. Eleanor Winpenny, from the University of Cambridge, said: "This study is not about pregnancy weight gain, it's about all the lifestyle changes that happen as people become parents."
It's easy to forget about yourself when you're looking after everyone else, so here are some tips to get started if your own health is way down the priority list right now.
1. Get on your feet as much as possible
Parenting is exhausting, particularly when the baby first arrives or when you're chasing toddlers around. In those spare moments when you aren't feeding, changing nappies and trying to work out why they just won't stop crying, all you probably feel like doing is crashing into bed.
But you don't have to go on long runs to keep the weight off (because who can do that with a baby in tow anyway?), simply spending more time on your feet can help. Walking is a really underrated form of exercise; it isn't strenuous, it doesn't put pressure on your joints, it's generally done outside – which can do wonders for mental wellbeing – and you can do it with a pushchair or a carrier.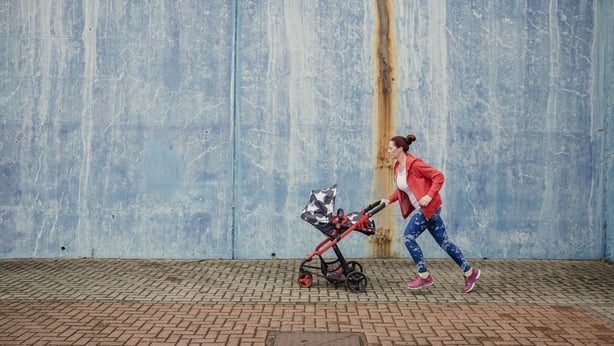 2. Embrace at-home workouts
It can often feel as though you don't have time to even make a cup of tea as a parent, let alone attend a gym class. YouTube is full of free, quick, at-home workout videos that can get your heart rate up and your blood pumping – all in your own living room. If you have young kids, they might even have fun joining in. And being at home means you can simultaneously watch a baby and Joe Wicks demonstrating a squat.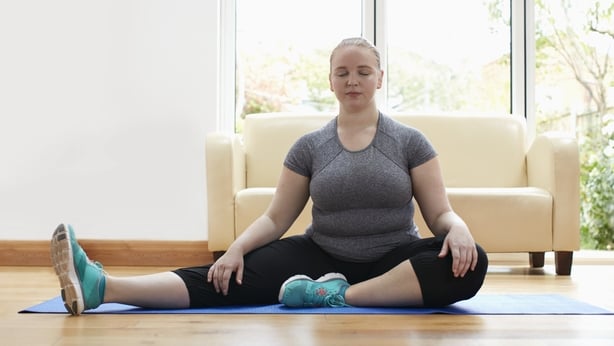 3. Exercise and eat well – even if you're tired
This is tough, but not exercising and eating a diet high in fat, sugar and carbs (which we often crave when we're tired) will likely make you feel even more sluggish – it's a vicious cycle. A quick workout or a brisk walk will increase your energy levels and help you feel more able to cope with whatever is thrown at you next. Starting your day with a bowl of hearty porridge topped with lots of colourful fruit will keep your energy levels up until lunch, and help you stick to being healthier for the rest of the day.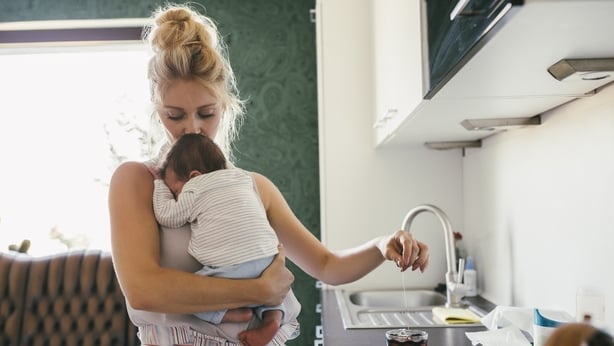 4. Make exercise a family affair
How you look after yourself influences your children's attitude to health too, so it's never too early to get them started and involved – and it'll help you exercise more often too. Get out for a big family walk or a countryside bike ride, go swimming together, book a tennis or badminton court and get competitive, kick a football around in the park or simply play some good music and have a living room disco. If you can rope the kids into helping out in the garden, even better.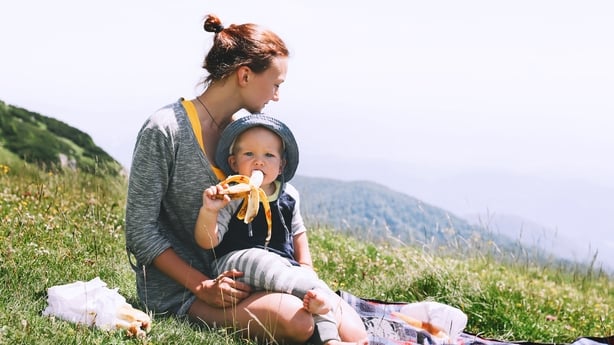 5. Take some nutritional shortcuts
When you do cook, make way too much and freeze the rest in batches. It'll mean less time in the kitchen, more time for you, and when there's always something healthy to whip out and heat up, you'll be much less likely to choose unhealthy convenience food.
Book weekly food deliveries to avoid trailing around supermarkets with kids (why do that to yourself?!) and stock up on healthy pantry foods that won't go off quickly, like nuts, seeds, dried fruit, pre-cooked lentils, nut butter and wholegrain crackers.
Buy frozen fruit to store in the freezer so you always have the ingredients for a smoothie when time is short, and add almond butter, flax seeds and spirulina for an additional nutrient boost.