The third Monday of January has been awarded the gloomy title of Blue Monday thanks to a combination of post-holiday blues, cold dark nights and the expected arrival of large credit card bills.
However, we still have a few days left before the blues kick in, and there are plenty of fun things to do in Ireland this weekend.
Whether you fancy a fun family event, craft workshop, music, theatre or cosplay, we have selected some ideas from YourDaysOut that should suit most interests.
Have fun!
1) Adventures On Old McDonald's Farm | Balor Arts Centre
Friendly Scarecrow is enjoying his first day on Old MacDonald's Farm and loves meeting all of the colourful characters that live there. When a mystery unfolds on the farm can you help Scarecrow find out what's going on?
With an original script and brand new songs - as well as some old favourites, the show on Saturday will be a thrill for younger children aged 3-7.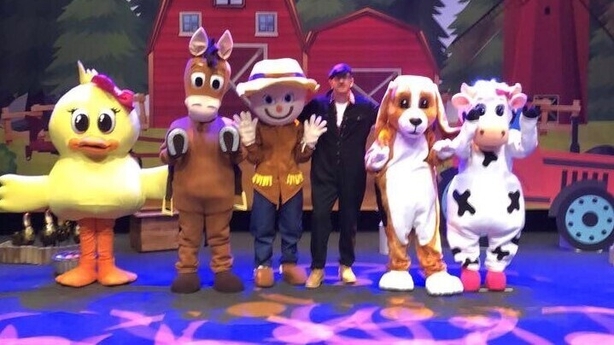 2) Creative Waste Workshops | Rediscovery Centre
Take part in an Arts & Crafts workshop for kids, with a variety of creative crafts using waste materials, such as fabric, cardboard, plastic and sweet wrappers. Suitable for children aged 6 to 12 years.
3) Shannonside Winter Music Weekend
Featuring 80 events across 17 different venues across 10 musical genres the 21st festival returns to the adjoining villages of Sixmilebridge and Bunratty this weekend.
The headline performance will be from Cherish the Ladies and Kate Purcell in Bunratty Castle Hotel on Saturday night. A one-day music trail in Bunratty Castle and Folk Park on Saturday is ideally suited to families.
4) First Fortnight Mental Health, Art & Cultural Festival
The popular festival that challenges mental health prejudice through arts and cultural action continues this weekend with events including storytelling Yoga with Nicola Foxe and Batman Needs a Break in the Riverbank Arts Centre, The Secret Life of Colour on the Presentation Arts Centre in Wexford, Walk and Talk at the Airfield Estate in Dublin and much more.
5) Akumakon
One of the largest Anime and Manga conventions in Ireland and run by students of NUI Galway to raise money for charity. Featuring panels, traders, artists, video games, special events and cosplay, the family-friendly events start with free entry on Friday and paid entry at the door on Saturday and Sunday.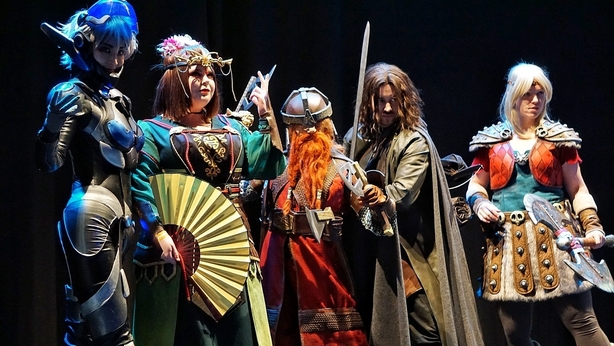 6) Holiday Show | Belfast
The Holiday World Show is the biggest single event in travel and tourism in Ireland and Debbie McGee adds some magic when officially opening the show at the TEC in Belfast's Titanic Quarter on Friday.
7) Out to Lunch Arts Festival
The Out to Lunch Arts Festival continues this weekend with events including Badly Drawn Boy, Fran and Flora, the Cajun Roosters and many more.
8) Three Little Pigs | Belltable
The Lambert Puppet Theatre brings the Three Little Pigs to Limerick on Saturday afternoon.
Mummy pig is so proud of her little piglets, encouraging them to dream big and follow their hearts. Like all the little ones, it's not long before they're all grown up and have to make a life for themselves. In this interactive solo puppet production, experience the three little pigs' adventures and their encounter with a very hungry Big Bad Wolf.
9) Winter Woolies | National Museum of Ireland | Country Life
Join the Knitting & Crochet Circle this Friday for tips on how to keep toasty in the winter months by knitting your own hats, scarves and jumpers with the Museum's Knitting and Crochet Circle. Suitable for adults and children over seven years old.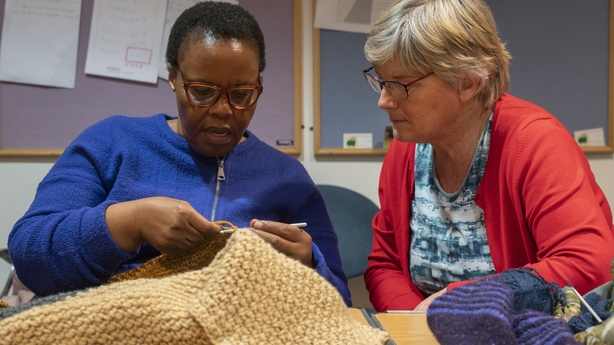 10) Family Workshop | Poetic Portraits
Referencing photographic works of Julia Margaret Cameron, participants will create "smudged, torn, dirty, and undefined" portraits using pastels and stencils with Sarah Edmondson. Suitable for children of all ages.
These free workshops at the National Art Gallery take place weekly, every Sunday from 11.30am
Three things to do next week:
1) Music in the Classroom
Back by popular demand, Musical Adventures, the RTÉ National Symphony Orchestra's fun concerts for children aged 8-12 takes place next Tuesday, 21st January. Everything from music from The Nutcracker and The Pines of the Appian Way to Star Trek Into Darkness and Harry Potter with a great big Sing-Along featuring the audience! 
If you can't make it in person, RTÉ will be live-streaming one concert in each of the series and all three concerts will be available for catch-up on RTÉ.ie/Culture after the event. 
2)  Chinese New Year
Dublin's iconic Fruit and Vegetable Market will reopen for two days of music, colour and fun as the hugely popular Spring Festival Fair returns to welcome Chinese New Year in Dublin on 25th & 25th of January. 
3) Glen of Aherlow Winter Walking Festival
The annual Glen of Aherlow Winter Walking Festival in Tipperary from January 24th to 26th with three guided walks to choose from on Saturday and Sunday and nightly entertainment to help you relax after. 
YourDaysOut is a sales and marketing platform for local businesses and event organisers with tools to help promote, publish and sell tickets and bookings online, for up to 50% less than major ticketing sites. It is also No.1 in Ireland for people looking for things to do, where users can FOLLOW their favourite pages, get notifications about any offers, events and book children's birthday parties in Ireland.