Whether you're a social media addict or someone who enjoys a cursory scroll through your feeds while waiting for the bus, you'll have noticed the diamond ring emoji and #shesaidyes popping up quite a lot over the last few weeks. That's because December is officially the most popular month for Irish couples to get engaged.
Once the initial joy, celebration and inevitable interrogation (where did he do it, how did he do it, did he chose the ring, what carat is it, what setting is it, have you set a date, etc.) have abated, the couple have to plan and, crucially, pay for a wedding.
Financial planner and presenter of RTÉ One's How To Be Good With Money, Eoin McGee joined Seán O'Rourke to share his advice for couples currently considering how to finance their nuptials. Listen back above.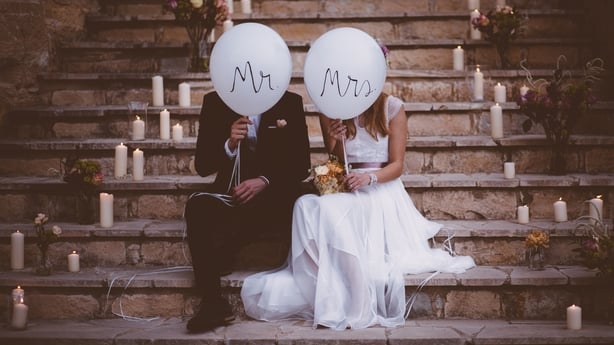 The average price of a wedding in Ireland is an eye-watering €26,000. If you're reading this and thinking 'ah sure we're not getting married for 18 months, we've plenty of time to save', Eoin's done the maths and they make for scary reading.
"If you don't have any savings right now and you're planning on getting married in 18 months, you need to save just under €1,500 a month just to cover the cost of the average wedding."
Gulp.
Getting married is an emotional thing and (hopefully) a one-off life event. To counter making decisions based on emotion, Eoin recommends a pragmatic approach, prioritising planning from the very beginning.
"The closer you get to the event, the higher the emotion is going to be and therefore the more chance you're going to run away with yourself. So planning from the outset is a key factor in establishing in your own head 'what is important to me on the day'."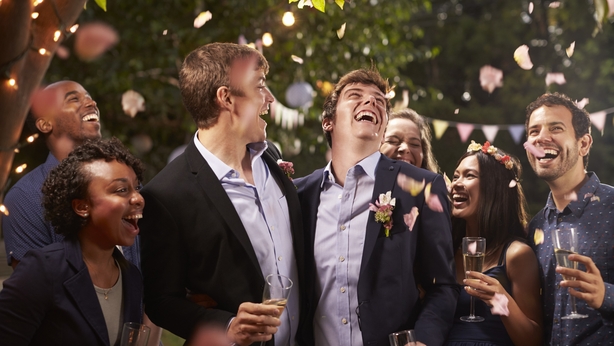 Eoin is also clear on the best place to start your plan. There's one decision from which all others flow.
"The first thing you need to establish is, how big or how small is the wedding going to be, because that's one of the biggest factors involved when it comes to deciding how much is going to be spent on the day."
Most of the wriggle room for couples comes in variable rather than fixed costs, i.e. the band is going to charge the same whether they're playing to 50 people or 150 people, whereas the venue costs will vary based on the size of the guest list. Another place to save is on the honeymoon. Couples are increasingly opting for a modest mini-moon until finances allow for a more adventurous trip sometime in the future.
Given that most couples now live together prior to getting married, traditional wedding gifts of good china and toasters have been replaced by cash, Seán wondered whether weddings were now essentially self-financing.
"No, they are not self-financing … I have heard some awful stories where during the day the bride and groom have gone up to the room, opened up envelopes, taken cash out and brought it down to pay the band."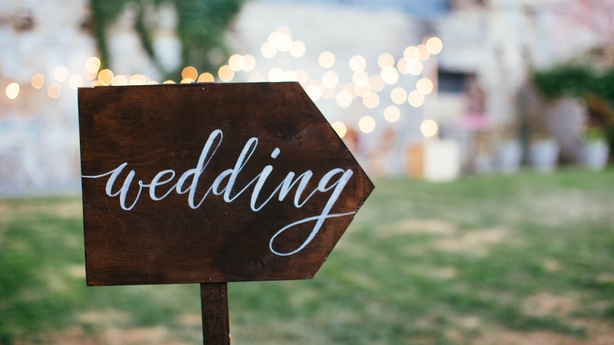 To avoid debt and cause as little stress as possible, making a budget and sticking to it is crucial. Establish how much you can spend and where it's going to come from e.g. savings, parents, etc. If you decide to borrow, Eoin advises shopping around.
"Most couples go over budget by on average €5,000 … 1 in 5 people borrow money for a wedding now. If you're going to borrow money, get it at a reasonable rate, the credit unions tend to be very good at this … where people really get caught out is the last minute stuff, emotions are high, and they put it on the credit card."
To hear Eoin's advice on saving, spending and calling in favours to cut down on costs, listen back to the interview above.