Kim Kardashian has "broken the Internet" a number of times in her career, but the most recent controversy to come her way is one of her most tame so far. 
When the businesswoman and reality star posted a photo promoting a new collection of underwear for her Skims line, she expected fans to ooh and ahh over the outfit, not her fridge.
Posed in front of a seemingly barren fridge save for many kinds of milk and a lot of water, fans teased the star online, asking "Do you eat air?" 
We need your consent to load this Instagram contentWe use Instagram to manage extra content that can set cookies on your device and collect data about your activity. Please review their details and accept them to load the content.Manage Preferences
In response to the comments, Kim brought fans on an impromptu tour of her fridge - actually, of her many fridges - giving them yet another glimpse into her cathedral-like home. 
Starting in the "pantry", Kim showed off a long shelf holding identical glass jars filled with pasta, grains and pulses, adding "I got rid of all my plastics so it's all glass jars". Opening a door to the side reveals a frozen yogurt machine, the only thing in that press, while next to that is the fridge featured in her photo.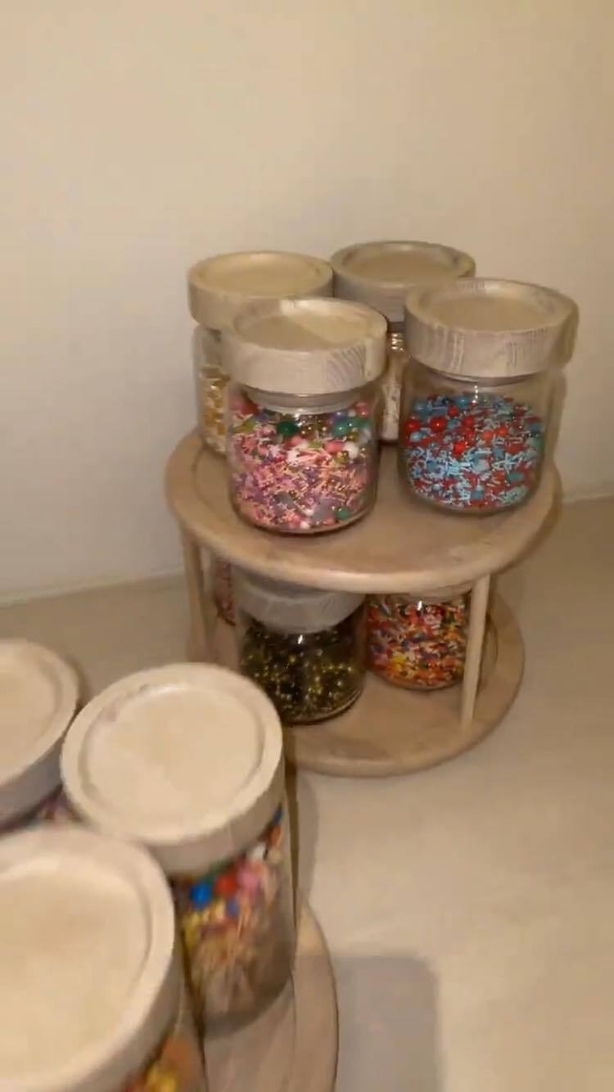 "I got rid of all plastic bottles", she says, showing an entire fridge one-third full with cans and bottles of water, while in the fridge beside it are three kinds of milk - "All my kids use a different kind of milk, you guys" - and fresh juices. 
"However, let me show you something." 
Walking up some stairs and around a corner, she reveals her enormous kitchen, filled with enough chrome appliances to sustain a restaurant kitchen. Pulling a door to the left she unveils her "walk-in refrigerator where we keep all our fresh organic produce".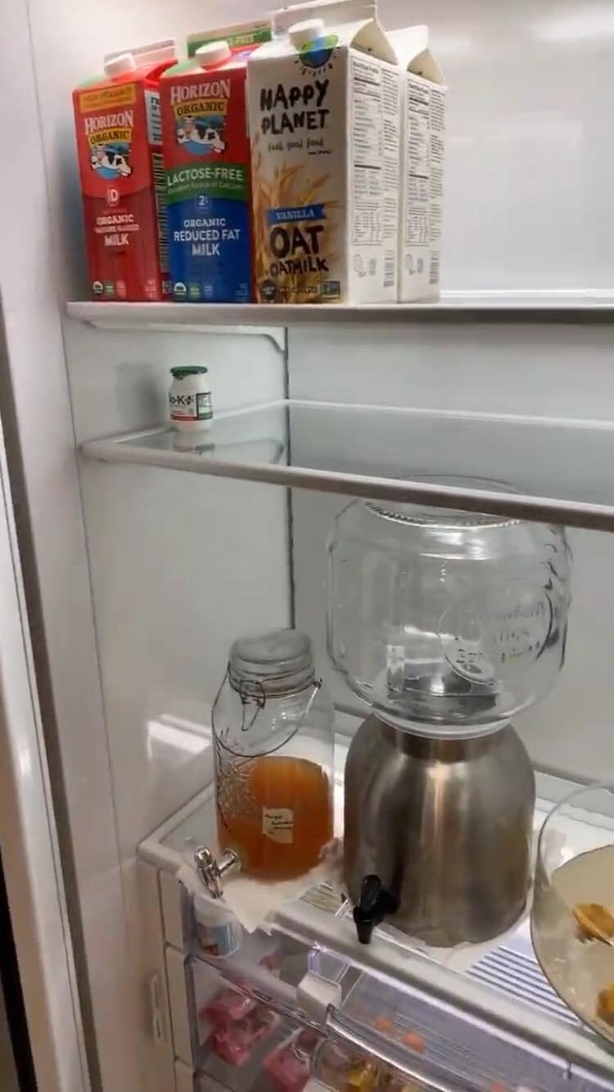 "We are building on the property all organic trees to grow all our own vegetables", she adds. 
For any aspiring Mrs. Hinch, the fridge is a wonderland, with shelves upon shelves filled with fresh fruit and vegetables, prepped meals and condiments facing you as you walk in.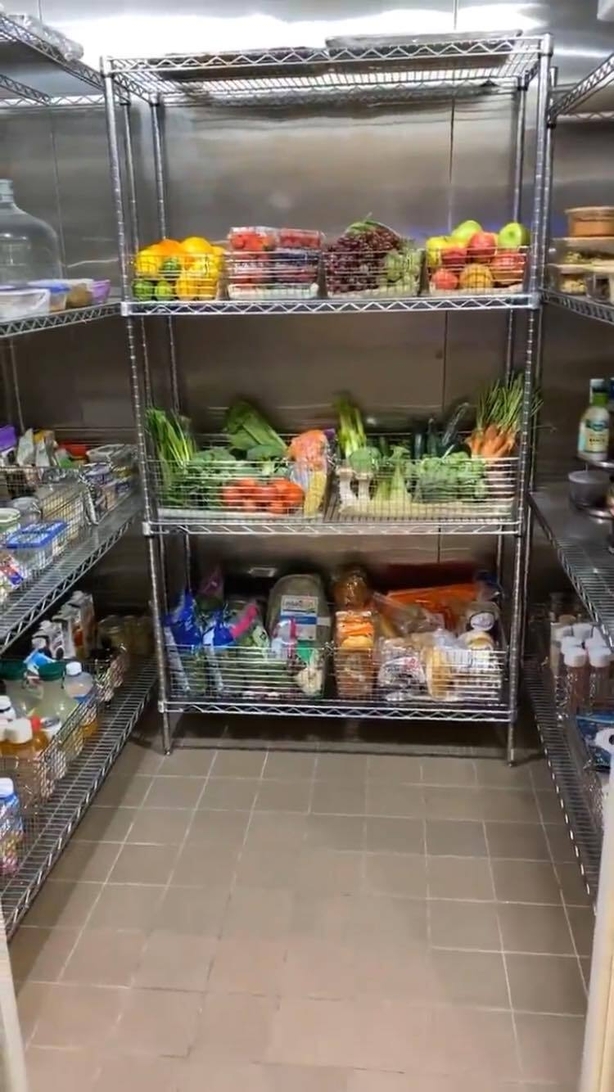 "It did look like an empty refrigerator that I took the photo in front of I have to admit, but this is our big main refrigerator", she said. It certainly fits with the star's minimalist-design-on-a-maximalist-scale design for her home. 
A quick spin around her massive kitchen - including a peek at her dinner, vegan tacos as the star eats "only plant-based now" - revealed a smaller pantry, fridge and freezer, all stocked with the same staples.
Maybe it's time we Marie Kondo-ed our fridges...