Operation Transformation 2020 kicked off on RTÉ One last night and viewers were properly introduced to the five leaders who, over the coming weeks, will inspire the nation to become their healthiest and happiest selves.
In the emotional first episode, the new leaders started on their new journey, with the new year as their starting point. "It's not just about what's on the scales", Dr. Eddie Murphy said on the launch day. "For me, the transformation needs to be in the head and the heart."
Shane Farrell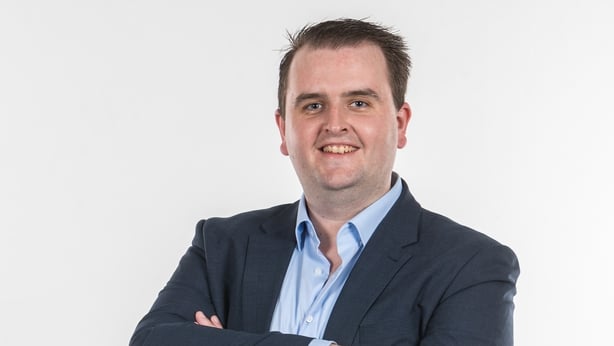 Starting Weight: 20st 7lbs
Target loss for next week: 4 lbs
Having developed a traumatic bladder condition, which has resulted in Shane have to self-catheterisation since he was a teenager, Shane's motivation to take part in OT is to get him closer to 16 stone, which will give him the option of life-changing surgery.
He detailed his grueling schedule as a music teacher and theatre producer, telling Kathryn that he rarely gets home before 10:30pm and doesn't get to bed before 12:30am, to be up for 6:30am. This has been his norm for 10 years.
When first weighed in, Shane told hosts that the result made him feel "disgusting". Although he is just 30 years of age, Fitness Expert Karl Henry told Shane that his metabolic age is 44.
Lorraine O'Neill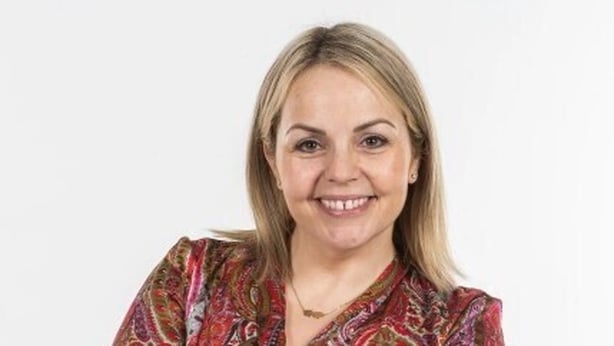 Starting weight: 12 stone 5 lbs
Target weight loss for this week: 3 lbs
With a busy schedule and a high-calorie diet at home to build up her daughter, who has cystic fibrosis, Lorraine has been struggling with weight.
"I don't like a Jaffa Cake, I like a packet of Jaffa Cakes," she told Kathryn.
Like Shane, she struggles with her body: "When I pass by a reflection in a window or a door, I want to look back and go, 'Mm-hmm!'"
After her weigh-in, Lorraine said she was "pleasantly surprised", but Dr. Sumi said that going forward she'll have the added challenge of her slightly higher age. Karl revealed that her current metabolic age is 61.
Andrea Rea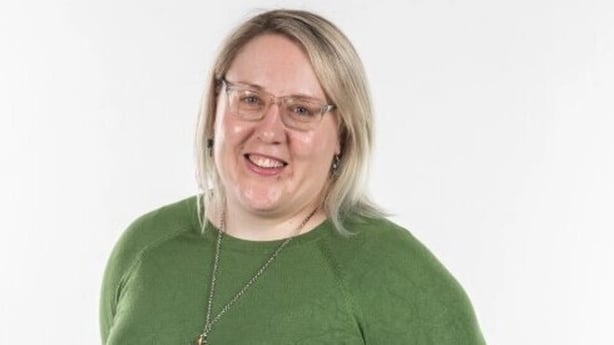 Starting weight: 21st 2 lbs
Target weight loss for this week: 4 lbs
Andrea and Barry met on an online dating site, where Andrea was looking for five specific things - taller than 6 ft 3', sporty, well-educated, funny and with a job.
Growing up, Andrea's mother spotted that she might put on weight easily and decided to manage her food. When she moved to Scotland for university, however, she started to gain weight.
The 31-year-old spoke about the search for her wedding dress and how difficult she has found it: "I hate it. My parents were outside and I was in the dressing room trying not to cry."
Dietitian Aoife Hearne said she was delighted to see a couple on the show, but cautioned Andrea: "It is going to be tough for you. You are not going to lose the same amount of weight as Barry, at the same rate as Barry and, in my experience, that's very hard for the woman."
Barry Rea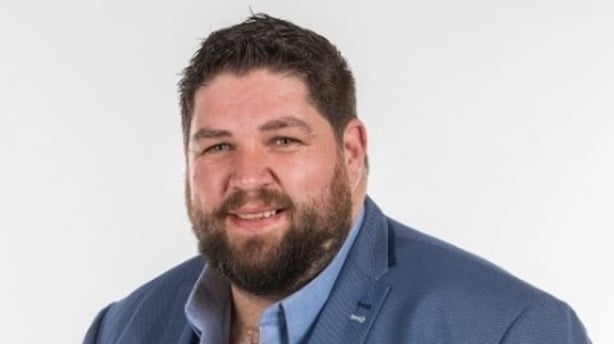 Starting weight: 29st 4 lbs
Target weight loss for this week: 5 lbs
Barry came from a sporty background and was very active for years, but his life changed with a catastrophic injury.
"I ended my serious career because I broke my neck", he told Kathryn. "It's a fluke that I didn't end up in a wheelchair." He was also completely undone by the ending of his first marriage. "I just didn't care. Because I felt unloved and it was my fault, everything was my fault."
"There was no light at the end of the tunnel at that time."
When weighed in, Barry said he was "shocked" but not too taken aback. Although he's the heaviest leader the show has had, Karl said Barry had a great "physique". With a lot of muscle, he also has a lot of "visceral fat".
Tanya Carroll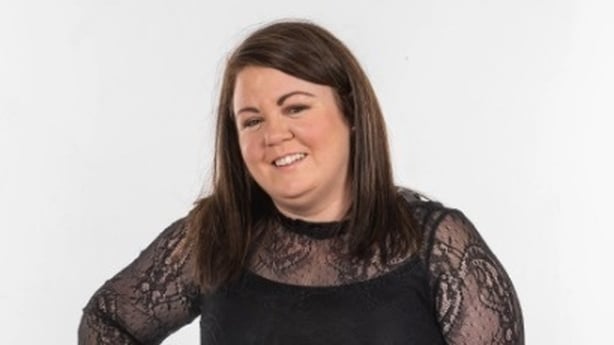 Starting weight: 14st 11 lbs
Target weight loss for the week: 3lbs
Growing up, Tanya was "ruined" as the youngest child, with all five siblings looking after her. With an unplanned pregnancy at 16, the family rallied around her, making their bond even stronger.
Weighing in for the first time, the result was worse than she was expecting, and Karl said she had the highest body fat of the group. Aoife Hearne stressed that the Coca Cola has to go.
"This is an addiction, you're on 12 cans a day", Eddie says.