Leaving Limbo is a new documentary following two young women doing the Leaving Cert while living in Direct Provision. Here, Natasha Esther Maimba shares her experience of filming.
When the idea was suggested for a documentary about my life, to be filmed over the course of our final year in school, I was a little apprehensive. There are many things in my life that I would rather not have people know about.
And while I would like to say that that feeling went once filming started, that simply is not true.
The documentary showed parts of my life that people never really knew of beforehand. For instance, many of my school friends had no idea that I grew up in the Direct Provision system and lived in a mobile home for four years of my life.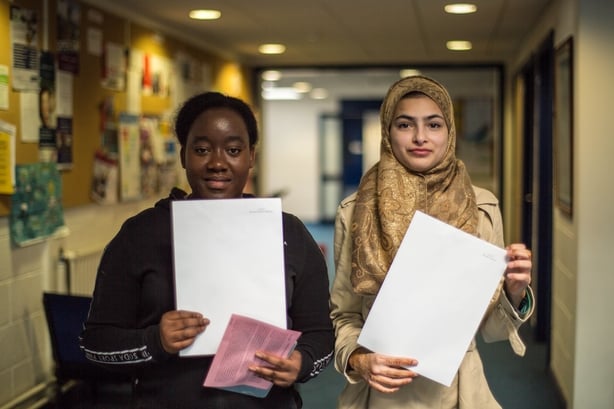 In hindsight, I am so glad I embraced this opportunity and allowed for the good, bad and ugly to be seen. I feel it is important that people see real experiences of teenagers in today's societies so that we can fight against the naysayers.
I believe that by allowing people to see our Leaving Cert year and hear about our experience as child migrants and the work we do to make the system better, the Irish public can become more aware of some of the problems in our system.
My determination to be as candid and raw as possible was to make people see that just because you seem to have it all together doesn't mean you really are all together.
Within the course of nine months I became Head Girl of my year, studied for my Leaving Cert, lost my grandmother and at times felt as if the weight of the world was on my shoulders. I hope that this element of life is relatable to all people.
I loved all the good parts the cameras captured, obviously, and I can now proudly say I love the bad moments too because we were just keeping it real. One of my personal favourite moments in the documentary is when I talk about teenage relationships and boys. I still have the same feelings today.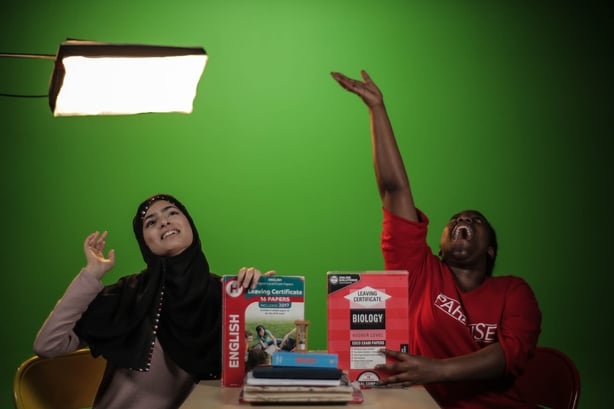 What feelings? You'll just have to watch to find out!
The crew was very supportive, my family and friends were cooperative but most of all I had the best person in the world to do this film with.
I have often been quoted as considering Minahil by best friend, but she no longer holds that title. She is now my sister.
Minahil and I have known each other since we were both 11 years old. We clicked immediately because, at the time, she was the only person who I could speak to about life in Direct Provision and the constant fear of deportation.
We had to shoulder each other during some of the most difficult times in our lives and that sort of love and friendship is truly unbreakable. And while yes, we do fight a lot and are polar opposites in some ways, she is the only one who truly relates to my experiences.
I hope that the Irish public sees our documentary as a reflection of this country and the love and dedication we have to make it a better place for us all. At a time when both of us felt hopeless, and as if we had no voices, we became UNICEF Youth ambassadors for child migrants and used our voices for good.
Would I ever film another documentary? Absolutely: I had some of the best fun in front of the camera. The crew were so cool and made the experience exciting for us. If we had a bloopers section, all those amazing moments could easily be as long as the documentary itself.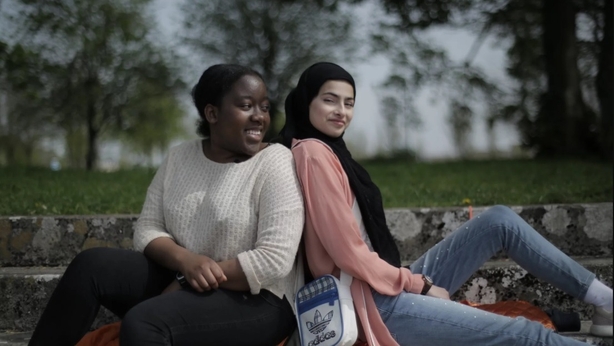 Thank you to my father and mother who were a pillar of strength and a shoulder to lean on. Thanks to all my school friends and teachers who put up with the cameras for nine months. And to all my family both in front and behind the camera, thank you.
Most importantly I want to thank God for allowing me to have such a blessed life. I believe that the rugged, hard road is where you meet the people who will love you for life.
Leaving Limbo airs Wednesday 1st January, 6.30pm on RTÉ One.