Santa has made his list and he is checking it twice before he makes his big trip next week.
Until then, I have been given my orders to get everything ready; from cleaning the fireplace to cutting the grass.
Apparently Rudolph needs somewhere nice to land!
We have already published 74 thing to do in Ireland over Christmas but have selected a few taking place this weekend...if you are given any time off your chores!
Have fun!
1) Carlow Christmas Market
Moving to a new venue on Kennedy Street giving all the last-minute shoppers another chance to pick up something special. Running from Friday-Sunday this week.
2) Frozen Breakfast | Kidspace Rathcoole
A magical Christmas experience this weekend. Dance and have fun with Elsa and Olaf as they visit Kidspace, children will love the sweet pancake breakfast and opportunities to meet and take a photo with Elsa and Olaf.
3) Christmas at Wallaby Woods
Meet the elves, partake in some Christmas crafts, visit with Santa and Mrs Claus, get your pressie, watch a Christmas movie and the farm will also be open as normal.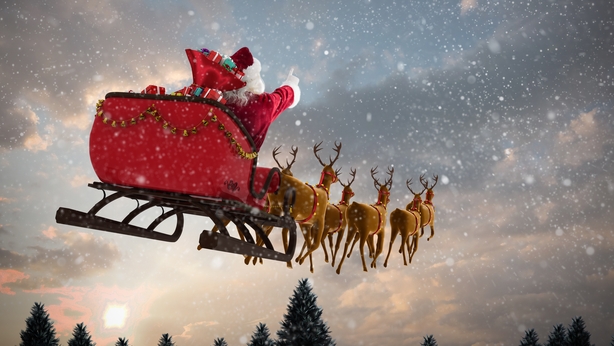 4) Santa at Tearaways
Enjoy unlimited playtime this weekend in the festive surroundings, book a scheduled visit to Santa and every child gets a selection box. Yum!
5) Santa's Sensory Grotto
Santa's Sensory Grotto at South Tipperary Arts Centre on Saturday is designed for children with sensory needs. Experience that important visit in a quiet, non-threatening environment. Due to the limited capacity at this event, booking is essential.
6) Mother Goose presented by Pantaloons
Pantaloons return for their 17th year this weekend in Glor, County Clare.
This is the story of Mother Goose who, about to be thrown off her land because she cannot pay the rent, gets a gift of Pricilla – the golden egg-laying goose – from The Good Fairy. Mother Goose becomes rich, but the Demon King tries to tempt her with the things she doesn't have – youth and beauty. 
7) Olympia Panto | Cinderella
Opening this week with a glittering celebrity line-up and the funniest script, this year will be as star-studded and surprising as ever. There's something for everyone with stars of stage, screen and social media including Ryan Andrews, James Patrice,  Erin McGregor, Al Foran all directed by Simon Delaney.
8) National Museums of Ireland | Winter Trails
Pop into the National Museum of Ireland - Archaeology or Natural History and complete their seasonal activity sheet. The perfect break from Christmas shopping in the city.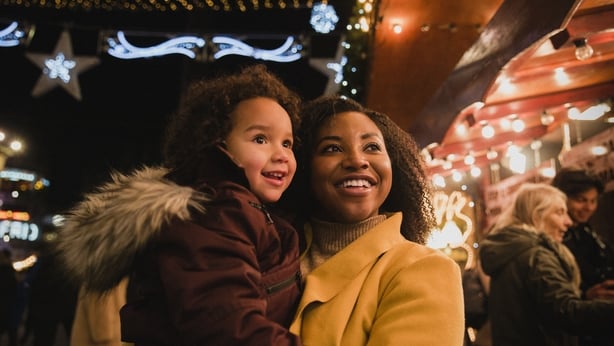 9) Room on the Broom
Jump on board the broom with the witch and her cat in Tall Stories' fun-filled adaptation of Room on the Broom in the Pavilion Theatre.
The witch and her cat are travelling on their broomstick when they pick up some hitch-hikers – a friendly dog, a beautiful green bird and a frantic frog. But this broomstick is not meant for five and – CRACK – it snaps in two... just as the hungry dragon appears!
10) Panto at The Moat
The Talisman Theatre Company Santa's Fairytale Christmas runs from 18th to 21st at The Moat Theatre in Naas, Kildare
11) Santa's Christmas Magic | Brigit's Garden
Santa and his little elf, Elfalfa, will mesmerise children and their families at Santa's Christmas Magic Show at Brigit's Garden. Mrs Claus will also be in the Garden to add a touch of magic to the Santa Experience. This professional show promises to highlight the real charm and wonder of Christmas.
12) Christmas at the Castle
The historic courtyard of Dublin Castle is filled with over thirty traditional alpine market stalls, evening carol singing, vintage carousel and horse and carriage rides around the Castle grounds and gardens. If this doesn't get you in a festive mood, nothing will.
13) Moon Woke Me Up | The Ark
Take a break from the festive excitement and escape into space in this fantastic interactive theatrical adventure for ages 3-5 from Little Bigtop in association with The Civic.#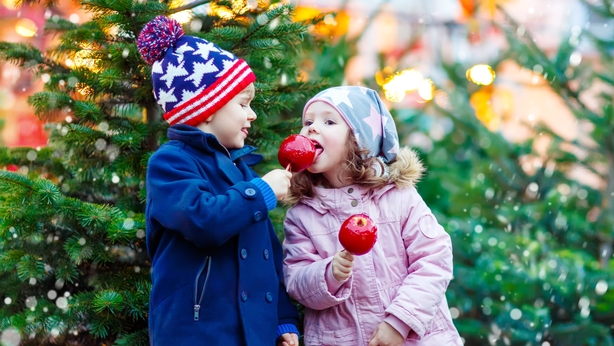 Things to do next week:
1) Funderland Dublin
Funderland is back in the RDS again with loads of favourites to entertain the whole family. They open on St. Stephen's Day and runs until January 12th.
2) Rathwood Circus Panto
Experience the theatrical high jinks of the Panto, combined with the thrill of the circus in Rathwood's very own production of Cinderella.
3) Festive Fun at GoQuest
If you are looking for something different this Christmas and New Year, GoQuest features 28 unique challenges in two locations in Finglas in & Carrickmines, both just minutes from Dublin's M50. The rooms are a mix of light physical, skill & mental challenges with three levels of difficulty so there really is something for everyone!
YourDaysOut is a sales and marketing platform for local businesses and event organisers with tools to help promote, publish and sell tickets online, for less. It is also the No.1 site for people looking for things to do, where users can also FOLLOW their favourite pages to get notifications about any offers and events and find Christmas events in Ireland.