One thing you should know about Molly Bloom is that she is a high achiever.
As the eldest of three ambitious siblings, and the daughter of two determined parents, the Colorado native has never been one to dream small. In fact, her professional life began early, with aspirations of placing at the 2002 Winter Olympics as a world-class skier.
Soon after, while finishing her degree in Political Science from the University of Colorado, she applied to some of America's top tier Law Schools with the aim of working in civil rights.
Next, she transformed herself into 'the bank' in some of the world's most exclusive poker games. Nicknamed the 'Poker Princess', Bloom ran high-stakes games that pulled in as much as $4 million per year, with celebrity players including Leonardo DiCaprio, Tobey Maguire, A-Rod, and Ben Affleck.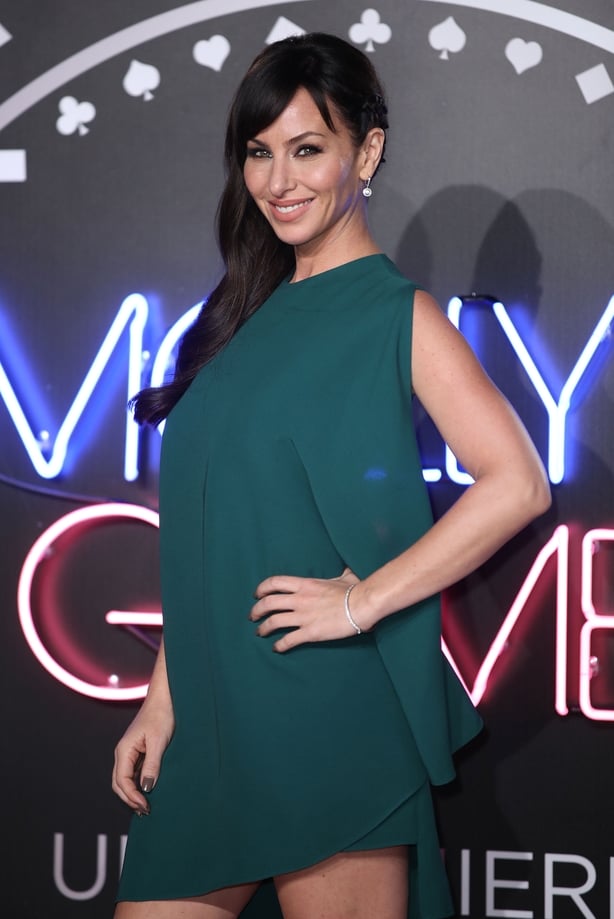 The other thing you need to know about Molly Bloom is that she is resilient.
Her path to the Olympics was full of roadblocks, including emergency back surgery aged 12 and a "pretty horrific crash" on her Olympic qualifying run, something that eventually led to the end of her athletic career.
Still grieving the loss of that career, Bloom put her Ivy League endeavors on hold in order to take a break from her overtly ambitious lifestyle. This decision led to several jobs and some time couch surfing around LA as her parents cut her off financially.
Before long, she transformed her role as a struggling waitress into a high-flying career in high-stakes poker for over eight years. A move that ultimately led to a life of crime, drug addiction, a beating from the Russian mob and a trip to federal court.
Yet still, she persevered.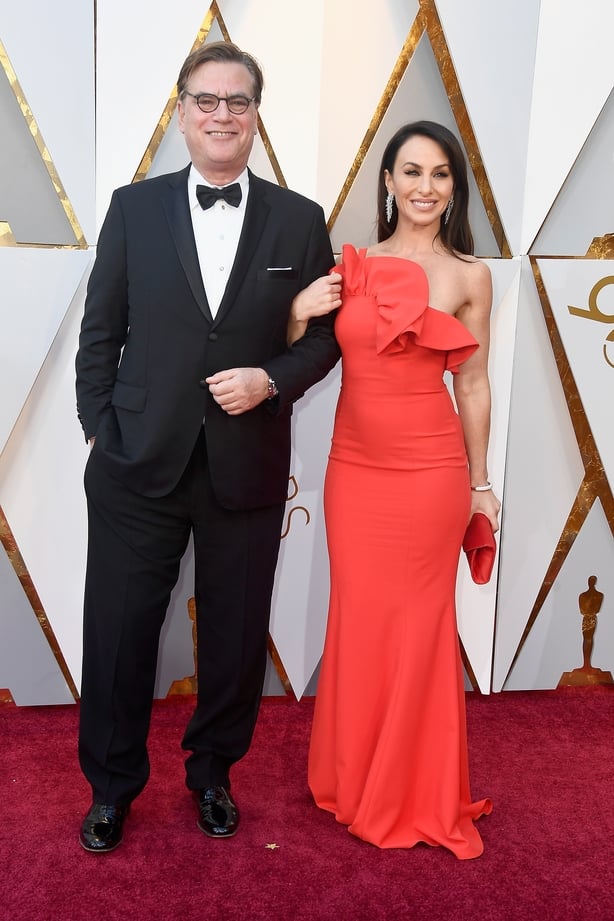 Realising that her stranger-than-fiction story was worth writing down, the entrepreneur published her hit memoir, Molly's Game: The True Story of the 26-Year-Old Woman Behind the Most Exclusive, High-Stakes Underground Poker Game in the World, in 2014.
From there, she convinced Aaron Sorkin (A Few Good Men, The West Wing) to write the screenplay. And in 2017, Bloom returned to Hollywood, this time to walk the red carpet for an Oscar-nominated film alongside Oscar-nominated actress Jessica Chastain.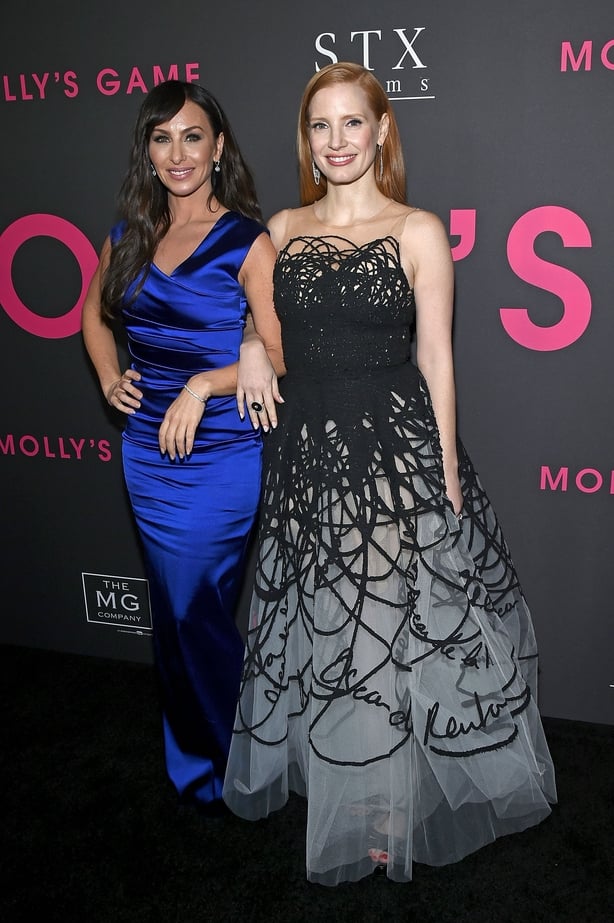 In 2019, with a husband at her side, a 12-step programme behind her, and a date at Dublin's Pendulum Summit ahead, Molly Bloom is ready for the next chapter.
We spoke with the 41-year-old (yes, all that in just 41 years) to discuss imposter syndrome, resilience, addiction, the psychology of poker and her future.
In your opinion, what psychology is at play in poker? What did you learn from it?
People who can proceed without greed; can proceed without revenge; can proceed without ego, and who can stay rational were, time and time again, the winners.
They had a better read on people and they made better choices under pressure - that was a big lesson for me. I tried to emulate that. When the chaos ensued, I tried to get to a calm and composed place so that I could make the most rational choices.
The best asset we have, in almost any situation, is the ability to read people and create a memorable experience for people. Use your own humanity as your barometer for how you deal with people. When you simplify it like that, you start to see a lot.
How did you make yourself both indispensable and trustworthy to a group of big names?
Certainly focusing on the more human side of things. Having integrity, honesty and honorability - these are the character traits I checked in with. I tried to make sure I was being consistent with these, at least in the beginning.
lt was about caring about their experience as well as taking pride in your work and who you are as a human being. I think having a good strong character is the best way to be trustworthy, otherwise, you're just faking it.
Human beings are wired to eventually find out the truth.
You've succeeded in a variety of industries and circles, do you ever experience imposter syndrome?
I live constantly with imposter syndrome! There's something I learned as a young kid, from my dad and my ski coaches, and that is that you don't have to be limited by the thoughts and the fears living in your own mind. You get to keep moving anyway.
If something feels scary or hard or impossible, it's most people's natural default setting to back away from it but I was taught from a young age to lean into it. I was taught to not necessarily use my thoughts and emotions as the guideposts, instead, continue moving towards the goal and continue pushing that envelope.
That relentless attitude of never giving up is the most prolific reason that I've been able to, as an underdog, rise to the top of each area I've focused on.
You've had your life 'blown up' numerous times now, where does your resilience come from?
I think I came into this world really enamoured with being alive, so curious, and so adverse to having a boring life. I'm also in a family that has so much emphasis on achievement and so much emphasis on reaching goals and success and the pursuit of excellence. Both things worked off on each other.
You refused to name any of the poker players, did this moral code help you recover from the experience of being arrested and being dragged through the tabloids?
I had come to the realisation, at some point in my career, that what I was doing wasn't exactly good and that I was using creativity and intelligence to lure people into these gambling events in which a high percentage of them were gambling addicts. They had millions, sometimes billions, of dollars and anytime you're in active addiction, you get consequences.
It started to weigh heavy on my heart but I didn't know how to leave because I was really consumed by the money I was making and the power that I had. So I stayed, even until I saw that it wasn't aligned with my moral code. Ultimately, that made me really spiritually sick.
When it all blew up and I had a couple of years to reflect on it, I knew that coming back to that moral centre and getting back to a place where I could like myself again was super critical.
When that deal was put on the table by the Feds [FBI] - that I could have my money back and not go to jail if I were to wear a wire and gather information on these people that I had become friends with - I knew that I couldn't do it. I was addicted to pills, alone, beaten up and broke. I knew that a moral compass and a moral code was critical for a comeback.
Aside from the pills and the money, was the job itself an addiction?
Yes. I think that ever since I was forced into retirement with ski-ing, I've been trying to find something that replicated the feeling of the game - looking down at that incredibly challenging course, just you and the mountain, and a gold medal waiting for you. It's such an intense experience and I was certainly looking for that level of adrenaline.
The games, in a different way, served that. I was absolutely addicted to the lifestyle and to the role that I played in it - being the owner, operator and bank.
I think it's the great obsession of the powerless to have power. I felt, in those days, very powerful even though I see the error in believing that now. I wasn't powerful, I was beholden to this incredibly unhealthy lifestyle and to the money and to the unhealthy elements.
Now I think that true power is being solid no matter what and not having to rely on some 'thing' to make you somebody.
Did running such exclusive games for such powerful men feel empowering as a woman?
Yes, as much as there are things about the experience that I'm not proud of, I got an incredible experiential education on how to run a business, on human beings, on tapping into your inner power, on being a woman in a man's world.
Learning about how these people got to the top... it was just an incredible education that allowed me to walk into any room in the world and not be daunted.
Our careers are often tied to our identity, how did you separate yourself from being an Olympic athlete or a 'Poker Princess'?
Both times were completely devastating, heart-breaking, leveling. There was a period in both scenarios, of really heavy depression. And then there's the redemption. In between the depression and redemption is a lot of hard work but, looking back, both of those endings made for much better beginnings. So, you start to get a little bit less afraid of failure.
I'm not afraid of failure anymore because I know that it is failure that has made me. I don't think we get made formidable by our successes, I think we get made formidable by our failures.
In the past, money clearly reflected power and success for you. What does it mean to you now?
My two brothers are extremely successful human beings. Jordan is a Harvard-educated, cardiothoracic surgeon and Jeremy is a two-time Olympian who played in the NFL and now is a CEO of a very successful tech company. I went into the world feeling invisible and feeling that I needed to be someone at any cost.
To me, as a young girl, that looked like power, success and money. Now I realise that I had to become someone else to live in that world so to get there and know that it isn't the answer... it's freed me up to live a completely different life.
I'm ambitious and I'll always work to make my life work financially but it's exciting to allocate my time and resources and skills to something that makes the world a better place. I think you can build empires doing good in the world once you're willing to make the purpose outweigh the financial return.
What's next for Molly Bloom?
My husband and I are both in recovery. He is a neuroscientist who, at 22 years old, was a homeless heroin drug addict. He got sober and clean at a young age, went back to school and is now studying neuroscience and addiction.
Both of us have radically transformed our lives and who we are on the inside. We both were uncomfortable in the world and turned to substances. The cool thing is that, through a 12 step programme and understanding neuroscience, we have created a programme for people to change their lives - so we're in the process of developing an app that would bring that to the world.
Molly Bloom spoke at the 2020 Pendulum Summit at Dublin's Convention Centre in January.