The McSharry family from Co. Sligo have been named as the winners of Ireland's Fittest Family 2019 after a thrilling and fiercely competitive finale. 
Congratulations to The McSharrys & coach @docallaghan4!! 🥇

Winners of #IrelandsFittestFamily 2019! 👏🏻💪🏻 pic.twitter.com/HpqCoIT8ID

— RTÉ One (@RTEOne) December 15, 2019
A family of adventurous and active athletes, the McSharry's excelled from the start. Parents Aidan and Viola are devoted fitness lovers, and as adventurous and competitive as the other.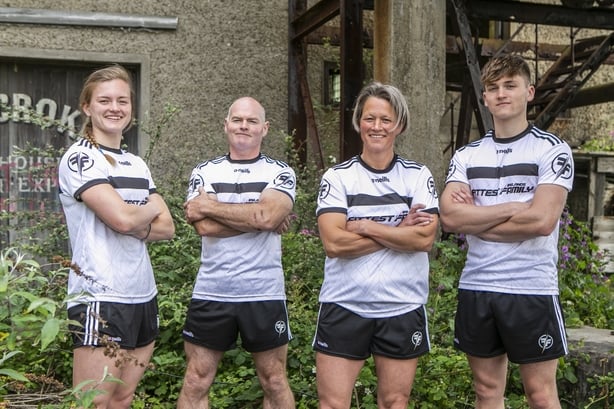 With daughter Mona, 18, already an accomplished swimmer who has represented Ireland at an international level and won numerous medals and championships, and son Mouric, 16, not long behind her, they made a fierce team. 
Have a 10 year old competitive swimmer whose new hero after the past week is officially Mona McSharry- what a role model for young girls and young swimmers #mona #irelandsfittestfamily

— Eimear Pedersen (Downey) (@DowneyPedersen) December 15, 2019
What a series! The McSharrys were deserved winners!!! Young Mona is an inspiration and a great role model for all young teenage girls, she was a super star!!! Congratulations McSharrys!! #irelandsfittestfamily

— Brendan Collins (@SuperSixTwo) December 15, 2019
Presenter Mairead Ronan praised their "sheer brute determination" that carried them from strength to strength. Coach Donncha O'Callaghan was overcome with emotion at their win. 
"I'm actually emotional, and I'm not an emotional person at all, that was just incredible. I'm delighted for the McSharry's, they are such a nice family, but they are top dog when it comes to fitness. They ripped it up, I just think they have been unbelievable, every challenge that came their way, they attacked it, that's their nature."
All the O'Callaghan's are cheering on the McSharry's 🤗 pic.twitter.com/EUMXN0DVot

— Donncha O'Callaghan (@docallaghan4) December 15, 2019
It certainly is. Earlier this month, Mona won bronze in the 50m breaststroke at the European Short Course Swimming Championships in Glasgow. Donncha predicted that both Mona and brother Mouric,16, will go on to do great things in Irish sport. 
As well as the title, the McSharry family also won €15,000 in prize money and said that they would spend their winnings on a family holiday.
Beginning with 15 families, the show put each one through the paces, over hay stacks, towering walls, dangling from poles and scrambling through muddy obstacle courses. Finally, only four remained, pitted against each other in the home of Irish sport, Croke Park. 
With some of the most gruelling and psychologically exhausting challenges before them, the families had to lean on each other like never before.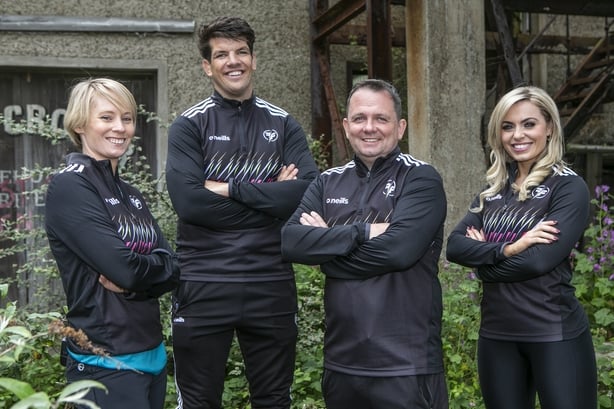 For the first time in the show's history, each coach had a family in the final, with Anna Geary's Maher's from Laois, Davy Fitzgerald's Hogan's from Wexford, Derval O'Rourke's Dinan's from Cork and Donncha O'Callaghan's McSharry's from Sligo all facing off. 
What a year of @FittestFamily 🙌🤪💪❤️😥👊
Well done to every family. Massive congrats to The McSharrys & @docallaghan4 Would have loved the Dinan's to give them a run in that last race 🏃‍♀️Alas not to be
That's a wrap #irelandsfittestfamily 2019 👋 Thanks for all the support ❤️

— Derval O'Rourke (@DervalORourke) December 15, 2019
You can imagine, then, how much more competitive the coaches were last night!