They say that few things bond people more than a shared difficulty. It's no wonder, then, that Natasha Maimba and Minahil Sarfraz have become the fierce best friends that they have.
Natasha and Minahil met whilst growing up as asylum seekers in Direct Provision, their childhoods spent in cramped caravans on the outskirts of Athlone. Many years have been defined by uncertainty and struggle, as they attempted to build homes in a country where their mothers were denied basic citizenship rights.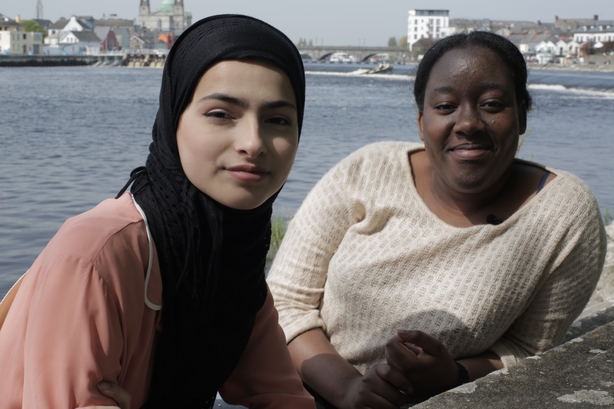 Combine this with the usual mix of obstacles and excitements, ups and downs that come with being a young person, and you have quite an unusual bond to share.
In a new, beautifully shot documentary, Leaving Limbo, we follow these articulate, intelligent and funny young women as they prepare for the Leaving Cert and get a glimpse into life in Direct Provision.
As we approach the 20th anniversary of the Direct Provision system, the film sheds light on what it is like to live as a young asylum seeker in Ireland and what it is like "being Irish" when your parents come from a different country.
We caught up with Natasha and Minahil at the RTÉ new season launch earlier this year, where they said that the experience was "intense" but "incredible".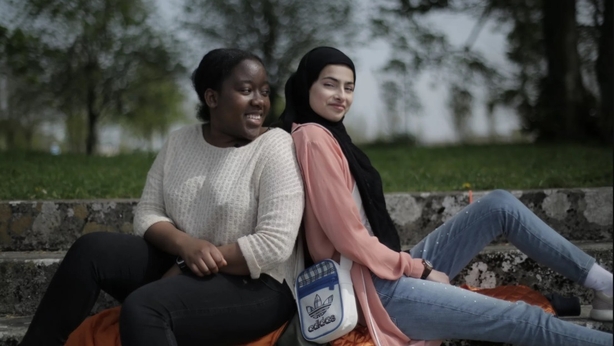 "It was very intrusive in a way", Natasha said. "It's a part of our lives that no one's ever seen and that was intimidating at times, that everyone's going to see every single detail of my life, and the small things and the insecurities and the stuff that I do that I don't want anyone to know!"
"It's a mix between the two different lives that we have", she continued. "We're ordinary Leaving Cert students going through the normal stuff every student goes through. Then we're also UNICEF Youth Ambassadors and we fight for migrants' rights."
This duality surprised even those around them, as when they told their friends about their home lives, they were shocked and angry on their behalf.
"Personalising it and putting a human face to Direct Provision ... angers young people a little bit", Natasha says. "I love that social media has spread the message and are willing to fight for it."
Watch the video above to hear more about their incredible journey and tune into Leaving Limbo on RTÉ One on Wednesday, 1st January, at 6.30pm.