Operation Transformation is back, so it's time to break out the leggings, start counting those steps and - most importantly - meet your new leaders!
This year is a special one, as for the first time the show will host its first couple, Andrea and Barry Rea. How will a couple hold up under the thorough food plans and exercising? Will there be tension, or will they hold each other up all the more?
And as always there will be the winning mix of highs, lows, personal stories, inspiring triumphs and a band of motivational leaders to get you moving in the New Year, too!
Here's everything you need to know about the five Operation Transformation leaders.
Tanya Carroll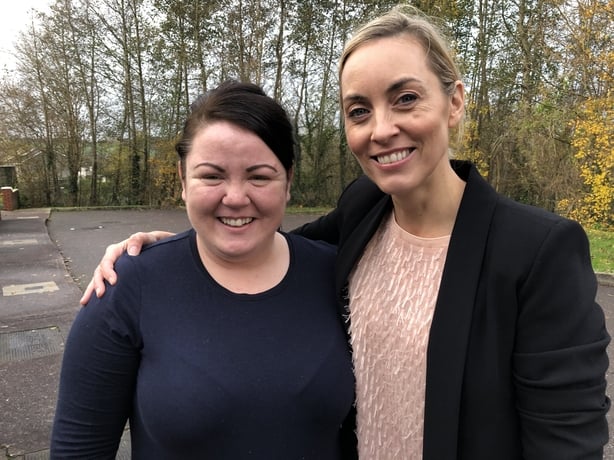 Age: 33
Location: Glanmire, Co. Cork
Weight: 14st 7
Tanya was revealed as a leader after Claire Beakhurst, the first leader to be announced for the new season, was forced to pull out due to medical reasons. We wish Claire all the best, and can't wait to see what this cheerful student brings to the show!
Tanya lives with her partner Mark and their four children, Abbie (15), Rìan (10), Mark (5) and Oran (1) in Glanmire, Co Cork. As a young woman with a young family, Tanya is on the show to improve her health and be around more for her kids.
Obsessed with Coca Cola, Tanya says she's been heavy for years, but the weight really came on after she gave up smoking. On a given day, she says, she'll drink between six and eight cans of the soft drink and starts her day with that and coffee.
As a busy mum and carer for her elderly dad, who has diabetes and is also overweight, Tanya has a lot on her plate. Her family struggles to talk about weight with her, while her husband is upset by her low self-esteem. They don't sleep in the same room because of her snoring, so her one wish is to wake up next to Mark after the show.
Lorraine O'Neill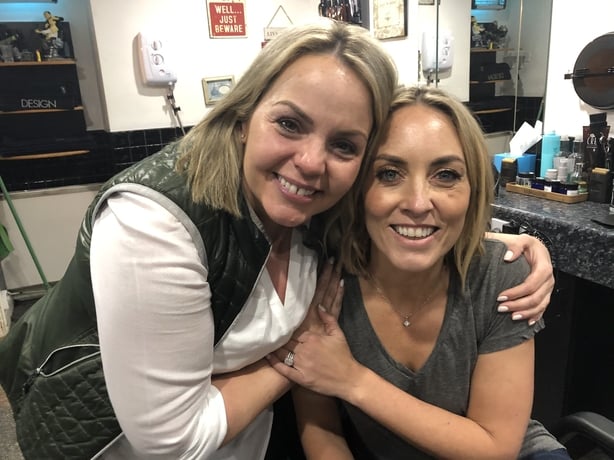 Age: 46
Location: Carrickmore Ballyhaise, Co. Cavan
Weight: 12st 8
Lorraine (46) lives with her partner, Terry, and their two children, Mia (11) and Jodie (2). She left school at 14, working as a hairdresser before opening her own barbers, which she still owns. Managing a thriving business with caring for Mia, who has cystic fibrosis, is a challenge that she takes on gamely.
Lorraine realised there were two ways Mia could live: her parents could either shelter her or let her be a child and if she picked up an infection, they would deal with it. Mia lives a normal life but balancing it all can be very hard.
Realising that Cavan has no facilities for caring for Mia, Lorraine began fundraising and became well-known n the community for her efforts. Part of this was keeping fit through marathons and walks, but once the fundraising was done, her body began to relax.
Still struggling with the loss of her sister Róisín, Lorraine said she feels like an actress, putting on a confident front while she feels terrible inside. She feels she has lost her identity, and coming onto the show is her way of getting it back.
Shane Farrell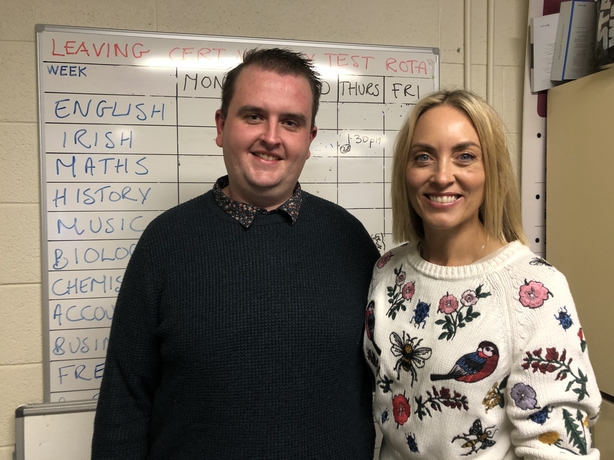 Age: 29
Location: Loughrea, Co. Galway
Weight: 21st
Shane (29) lives with his wife, Clodagh, and their children, Tadhg (14) – his step-son – Teagan (5) Moya (2) and Sadie (1). His life is filled with harmony - literally. As a teacher, Shane's schedule is jam-packed: he teaches music and religion, as well as acting as musical director and a director of 'Stage Wise', a performing arts camp for teens. He met Clodagh on a production of Footloose and they've been in-step ever since.
Less harmonious is his lifestyle. When he was 15 he was diagnosed with a neurological condition and lost the ability to control his bladder, which is called a dead bladder. In and out of hospital, food became his friend and the weight piled on. Now, he relies on junk and fast food during the day, as his schedule is so jam-packed.
He has overcome many challenges already, particularly having three children when doctors told him he wouldn't be able to. As he faces turning 30, he wants to be fit and healthy for his children and to be a positive role model in more ways than he already is to many.
Andrea Christopher Rea and Barry Rea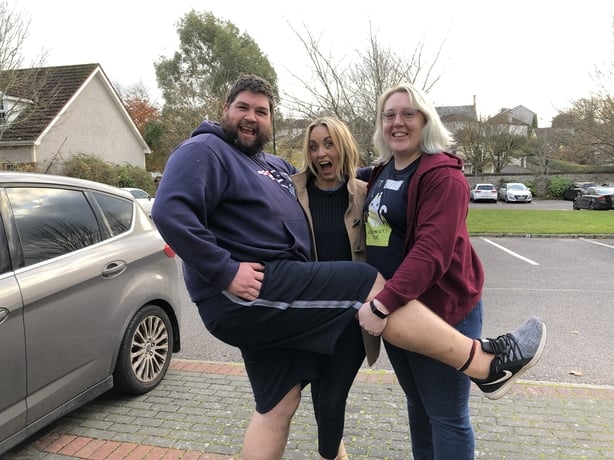 Ages: 31 and 39
Location: Co. Cork
Weights: 20st and 29st
Barry Rea and Andrea Christopher Rea will act as two separate leaders. Newlyweds Andrea (31) and Barry (39) live in Cork, and share their weekends with Barry's two sons from a former marriage. Andrea is a Senior Associate Scientist at BioMarin Pharmaceutical, while Barry works as a Physiotherapist.
Andrea watched the show for years and when thinking about applying she felt that it would be best if they both did, and here they are!
The couple met online in 2017. In the lead-up to their wedding, Andrea didn't want the focus on her, so they held a surprise wedding, telling people it was their engagement party. While the day was amazing, it was not how Andrea wanted to feel on her big day.
Growing up, Andrea's lifestyle was full of discipline, with a mum who encouraged healthy eating. While studying in Scotland, however, she began relying on junk food. Barry was a keen and competitive rugby player most of his adult life, Barry had to give up the sport he loves due to a severe shoulder injury. The knock-on effect of this was weight gain.
Operation Transformation comes at a pivotal time for the couple. As Barry approaches his 40th birthday next year, he feels the pressure to get on a healthier path, while Andrea wants to start a family and is aware of the increased risk of heart disease.
More than anything, they want to enjoy their newlywed days, feel confident in themselves and healthier. She worries about what will happen if they both have a bad day together. On the flip side, they are both competitive which will definitely help to keep them both on track.
Operation Transformation kicks off on RTÉ One on Wednesday, 8th of January 2020.