"Brilliant". "Hilarious". "11 out of 10". "Can we see it again dad, can we, can we?"
And that folks, was the immediate feedback from my three boys after they dusted off their popcorn, wiped the chocolate off their faces and sat back down after two hours of shouting, laughing, roaring and dancing their way through a very entertaining and very funny pantomime.
And the pantomime in question? The Three Musketeers, a millennial version, from Theatreworx who continue their twelve year run of Christmas panto's at The Helix Theatre in DCU.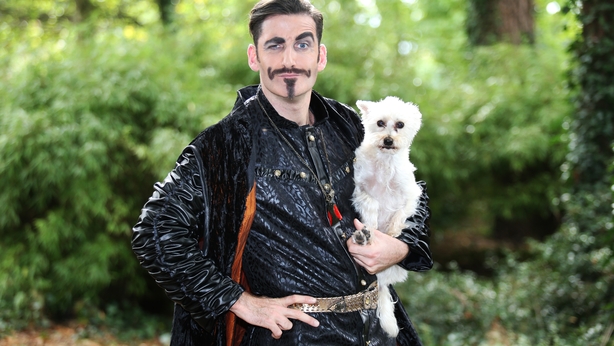 The setting is Merryville, Fairytaleland and the story centres around Daria, an independent and determined woman who happens to find out that she's the third musketeer. On discovering who she is, Daria, played with gusto by pantomime regular Orla Jennings, must join forces with her fellow musketeers to find the Stone of Destiny in order to defeat the 'evil', (but not so evil) Lord Butface, played brilliantly by Irish tenor Paul Byrom... never have fake eyebrows looked so menacing.
Along the way we're introduced to a multitude of crazy characters such as Buddy, Laurel and Lola - again all played brilliantly by panto regulars Colin Hughes, Aidan Mannion, Chris Coroon, respectively - and there's even a dog, yes a real dog, 'acting' as Lord Butface's sidekick.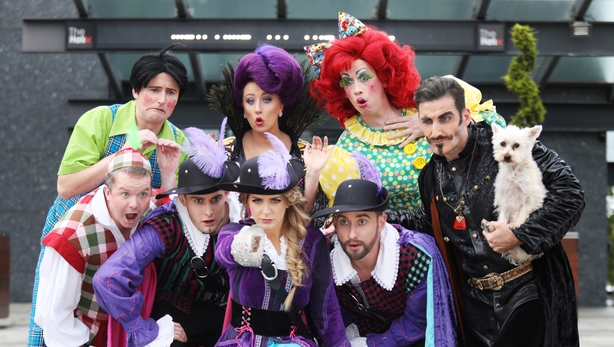 There are dragons, water fights, dance-offs and sketch after sketch of brilliantly scripted banter, and there are enough cultural and current-affairs references to keep all age groups entertained.
It was thoroughly enjoyable and you could tell that the talented cast were having a great time too. The music was on point, the gags came thick and fast and it was everything a panto should be.
It was brilliant...oh no it wasn't..oh yes it was!
DD
I had the pleasure of being invited to the official launch night of the Three Musketeers which runs until 19th January 2020 .Tickets start from €17.50 (booking fees apply) and are on sale from www.thehelix.ie and at The Helix Box Office.
---
For more reviews, tips, anecdotes and the odd giveaway, you can find me on:
Facebook | Instagram | e: digitaldad@rte.ie