Whether you're a Christmas eve shopper, racing up Grafton Street to get a last-minute deal, or a smug November shopper who has their gifts under the tree before Ryan opens the Toy Show, buying for loved ones can be tricky, expensive and often wasteful.
With sustainability on everyone's minds this year, we want to avoid the piles of plastic wrapping that comes with a big online order. Plus, now is the perfect time to support local business - who needs the carbon footprint of shipping something in from the other side of the world?
With all this in mind, we have conjured up a list of homegrown, diversely priced, downright lovely gifts for you to buy for your favourite people this Christmas.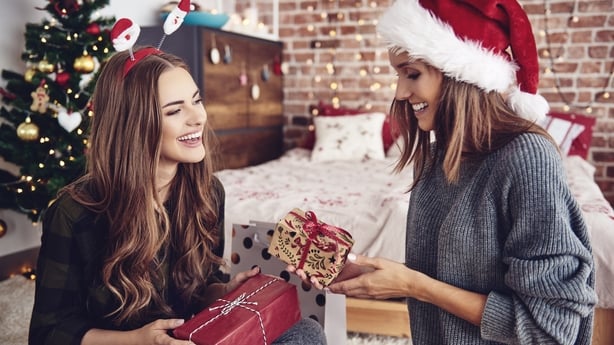 FASHION
Fiadh Woven Designs
These ethical woven designs are created on the Dingle peninsula. Fiadh herself is a textile designer and handweaver with a passion for traditional weaving and contemporary design. Drawing inspiration from the beautiful landscape of the west coast, the designer has created a beautiful series of scarves ranging from €33-€145.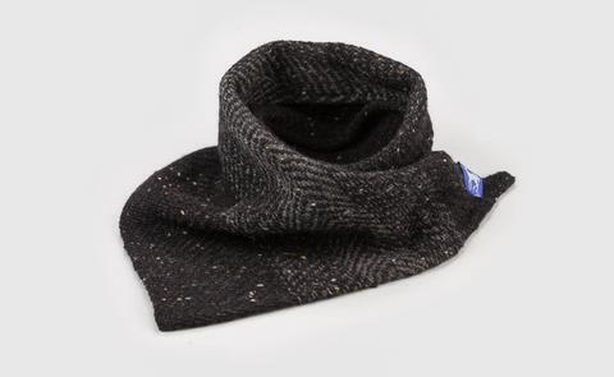 Irish Socksciety
Havin' the craic from head to toe, this novelty company might just have the perfect gift for the man in your life. With the help of artist Shane O'Malley, the company launched the most Irish socks on the market. From 'Did you turn off the immersion?' sock (€9) to custom designs, these socks will guarantee a pair of happy feet.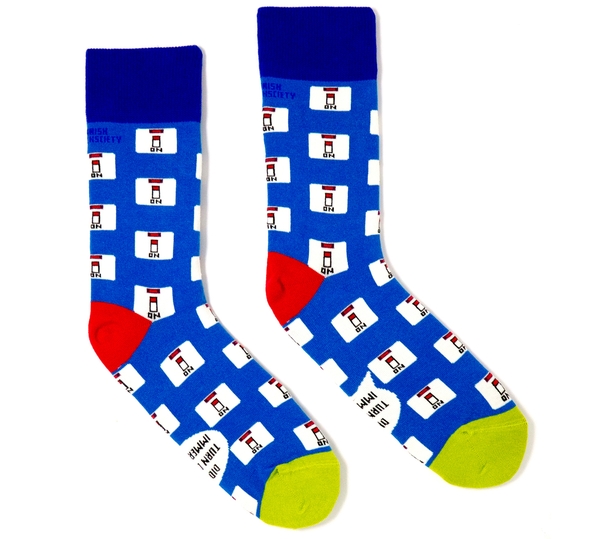 Umoja Production
Umoja Production is an Afro-centric Fashion Brand founded nearly three years ago by NUI Galway students Liswa and China. Their range of products aspires to promote African culture by bringing Nigerian and South African designs to the Irish market. This Dashiki shirt is €30.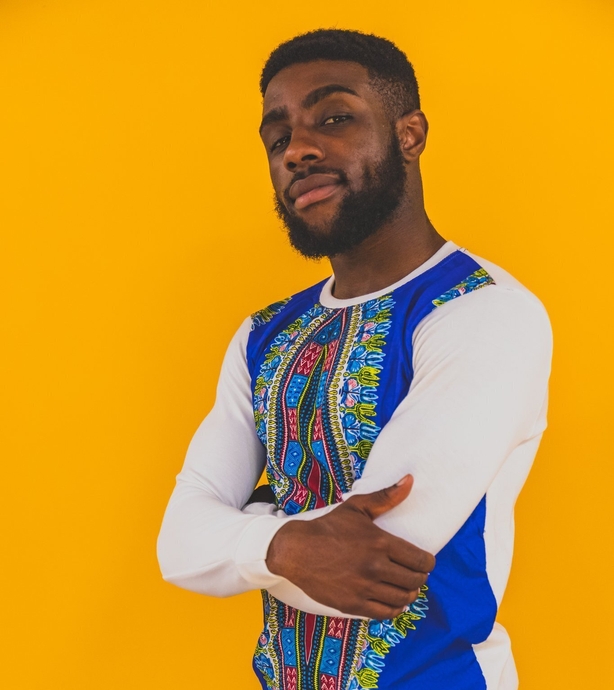 Due South
Irish man Paul and his French wife Mel have teamed up to bring good quality clothing made with sustainable materials and inspired by the Irish skyline. Poolbeg chimneys, the Sugar Loaf, and Dublin's skyline all feature on their simple yet stylish t-shirts - all for under €30.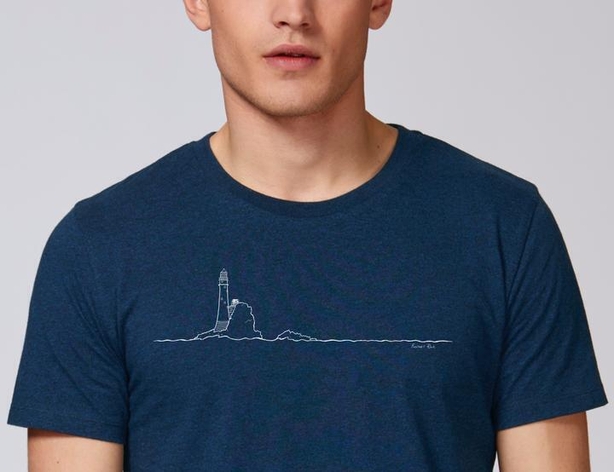 Fancy Fawn
Fancy Fawn is an ethical, family-owned, children's clothing company. With sustainability in mind, the pieces are all produced on a small ethical production floor and are designed to last with production margins below the industry average. The dresses are downright adorable and cost €35.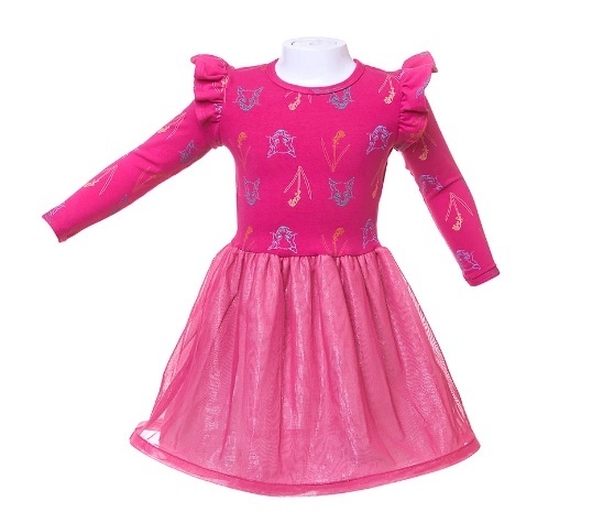 Love Lift
Dancing with the Stars competitor and 'Miss Ireland' winner Holly Carpenter has added eco-friendly travel cups, silky robes and cosmetic bags to her accessory range, Love Lift. She also launched a fab range of handbags, all named after admirable women who inspire her. (€35)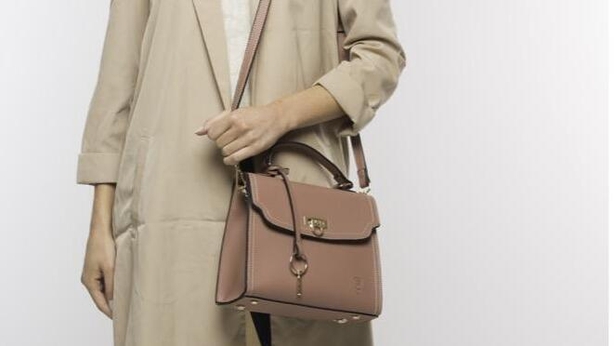 My Name is Ted
Born in 1913, Ted Carbery was a saddler from Mountmellick in the midlands of Ireland who built a thriving business with two leather workshops that supported his 11 children. Today, his legacy continues with his grandchild who is creating luxury accessories such as Smartphone Charging Wallets (€89) and Messenger Backpacks (€1,299).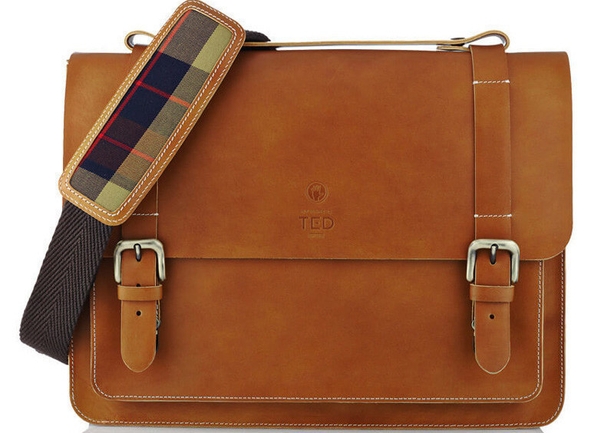 JEWELLERY
Betty + Biddy
Founded by Fiona Fitzsimons, online costume jewellery shop Betty + Biddy have the perfect accessories for your Christmas party or a last-minute gift for your office Kris Kringle. Their 'Secret Santa' section is perfect for gift-giving inspiration. We recommend the Huggie Hoop - Jeweled Star (€10).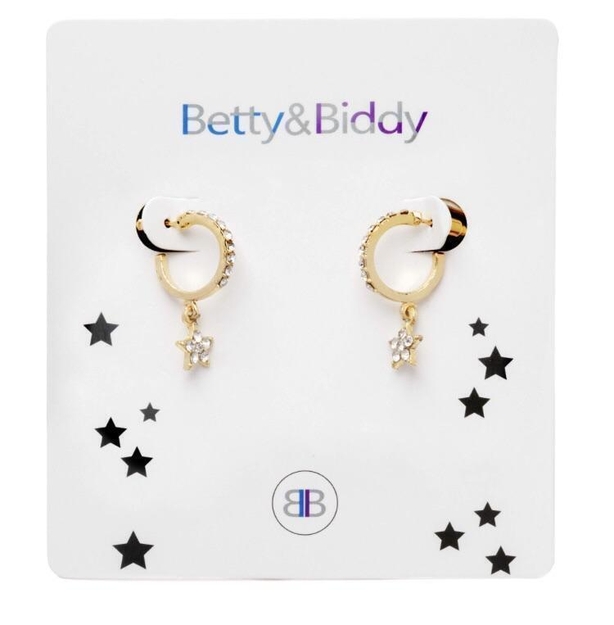 Loulerie
After graduating from Trinity College, Louise moved to New York where she worked for a number of leading design houses. In 2007, she returned to Ireland to bring all that she had learned back to Dublin. This year, she asked Irish born, New York-based blogger Erika Fox to pull a Christmas edit together - the pieces range from €55 to €1,199.
We need your consent to load this Instagram contentWe use Instagram to manage extra content that can set cookies on your device and collect data about your activity. Please review their details and accept them to load the content.Manage Preferences
Only Massive
Comedian and illustrator Aoife Dooley (RTÉ Player's Your One Nikita) has collaborated with Betzy from jewellery brand Sandia Dublin to create a number of colourful and distinctly Irish necklaces. The statement pieces are limited edition and cost €45.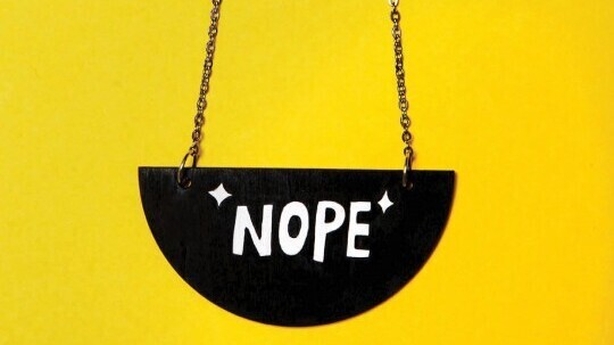 Edge Only
Founded by former radio DJ Jenny Huston, this jewellery brand is for individuals that "care about the jeans and trainers they wear every bit as much as the suit they wear to work". Ethically made in Ireland, the pieces are made from solid gold and sterling silver and are individually hallmarked in Dublin Castle. This squared-off ring is €169.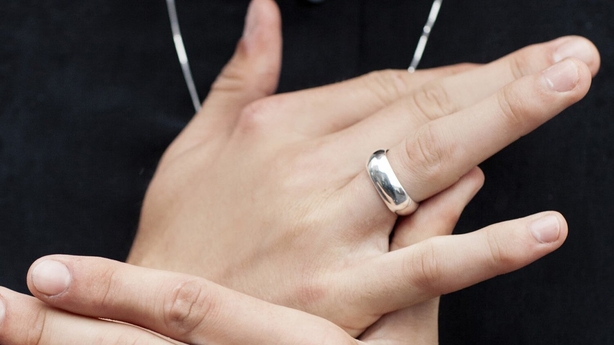 Want something even more Irish? Edge Only collaborated with Irish designer Electronic Sheep to create a silver and gold Mixed Tape Pendant for €298.
Kiki Na Art
Dublin born artist Ciarna Pham, who works under the name 'KIKI NA ART', is the creator of bright and bold statement pieces of handcrafted jewellery which have been gaining quite a bit of attention in recent times - Louise McSharry has her own Dolly Parton necklace which you can see below. (Prices from €75)
We need your consent to load this Instagram contentWe use Instagram to manage extra content that can set cookies on your device and collect data about your activity. Please review their details and accept them to load the content.Manage Preferences
SKINCARE
Dublin Herbalists
Founded in 2012 by Claire Brett, these beauty products are made from 100% natural ingredients and are never tested on animals, making them as ethical as they are beautiful. This Hydrating Face Serum with Argan Oil and Sweet Orange is €24.95.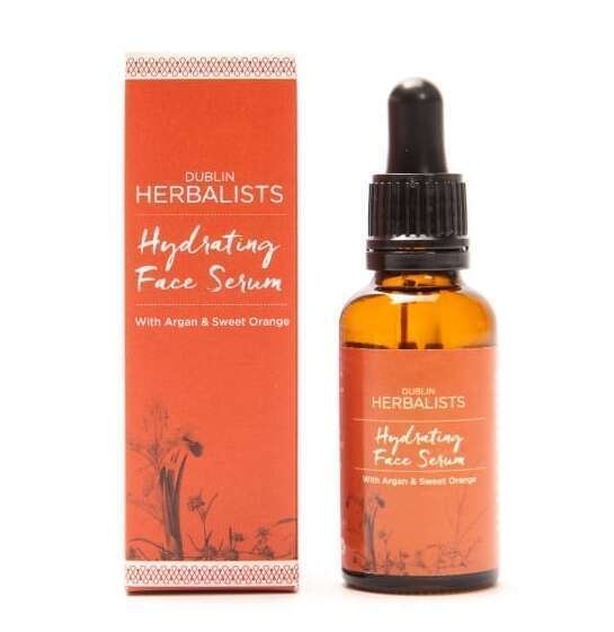 Pestle & Mortar
This Irish skincare company is a cult favourite amongst beauty lovers. Admittedly, the high-quality products do lead to a higher price tag but if you're looking to splurge, this is the place to do it. The Recover Eye Cream is €38 and promises to do wonders for your under-eye area.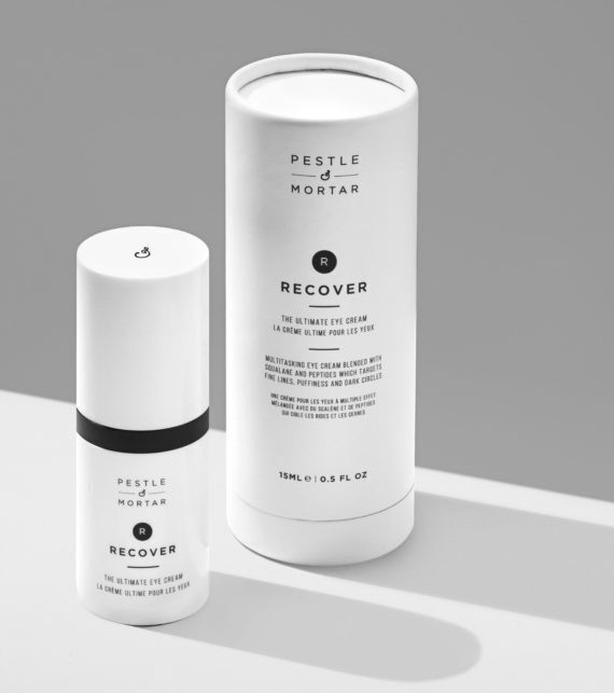 Nunaïa
Nicola Connolly founded an organic beauty and wellness brand called Nunaïa (pronounced noo-nigh-ya) in September 2018. The new Superfood Cleansing Balm is cruelty-free and a percentage of the profit on each product sold goes towards supporting educational scholarships for girls and women in a community of growers in Peru (€59).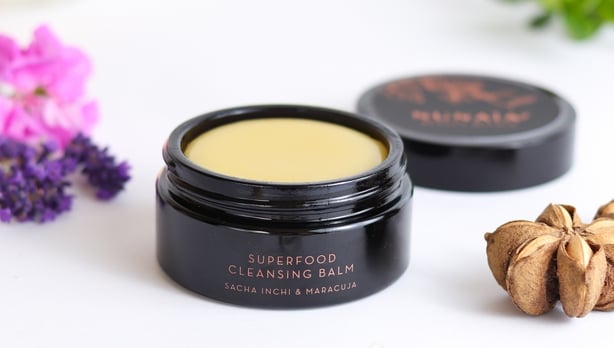 Oxmantown Skincare
Based in Dublin's Stoneybatter, all of Oxmantown's products are handmade in small batches using high quality, organic and active botanical ingredients. From cleansing balms to perfume oils, each product is handcrafted with essential vitamins. Pick up their Lemongrass Exfoliating Body Polish for €25.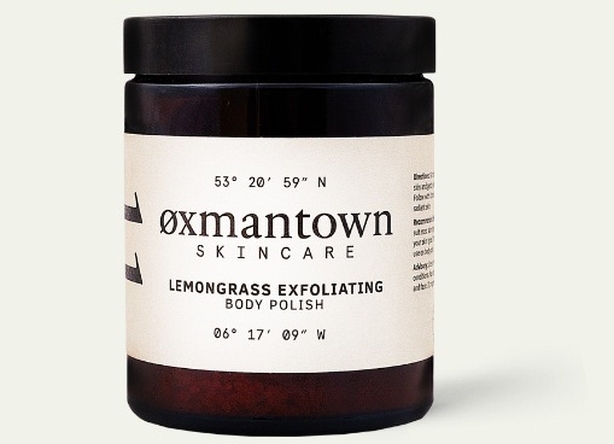 Ticknock Farm
This brand believes in using all-natural oils that are sustainable, vegan, free from paraffin, palm oils, dyes. They produce all their goods on their farm in Tipperary and use no unnecessary packaging. Their candles and soaps are made on a very small scale in a farmhouse using traditional methods. Pick up a bar of Dark Rose soap for €5.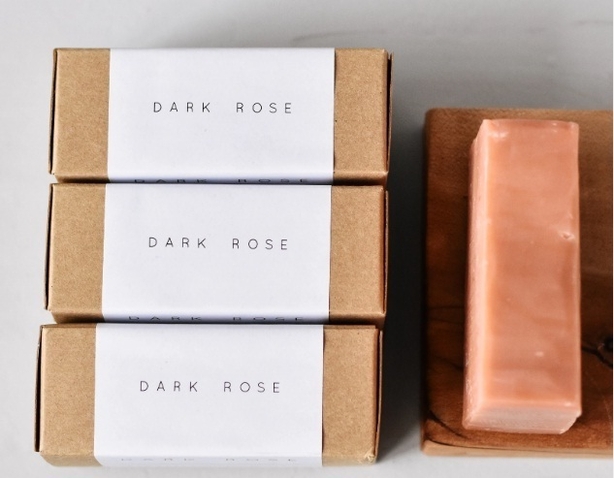 IRISH DESIGN
Christmas Cards
Every year, Irish Man Abroad podcaster Jarlath Regan designs a batch of Christmas cards that will give the whole family a giggle. A batch of 10 cards costs €20 and, as the comedian says: "It's not about the money but all the profits are donated to charity."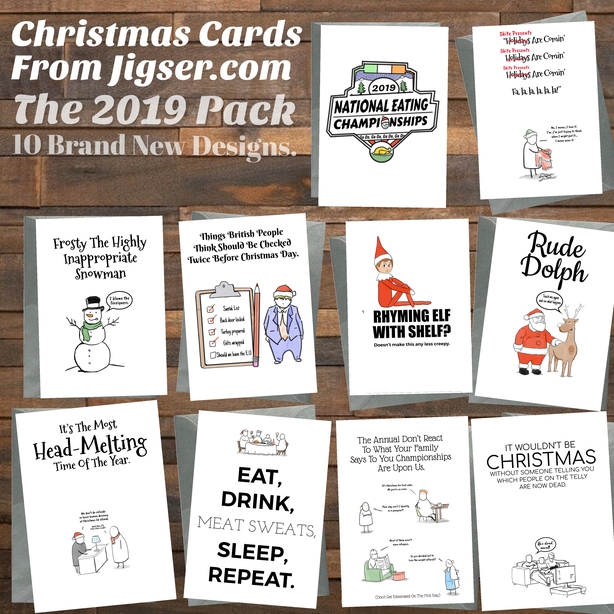 Wedding Dress Ink
Artist Audrey Vance opened the doors of her Co. Wicklow studio in 2013 with the aim to create unique and personalised wedding dress illustrations. In terms of being 100% Irish made, Audrey goes above and beyond with custom-designed gift wrapping paper specially printed in Bray, custom frames made in Co. Cork and bespoke shipping boxes batch-made in Co. Dublin. Prices start at €150.
We need your consent to load this Instagram contentWe use Instagram to manage extra content that can set cookies on your device and collect data about your activity. Please review their details and accept them to load the content.Manage Preferences
Nine Arrow
While travelling in Japan, Irish illustrator Catherine realised how much she missed the Irish language so, once she returned home, she created a series of prints with Irish words that interested her. Order some of her prints and learn some interesting 'cupla focail as Gaeilge' in the process or put in a request for your favourite Irish phrase. This bumbóg print is €15.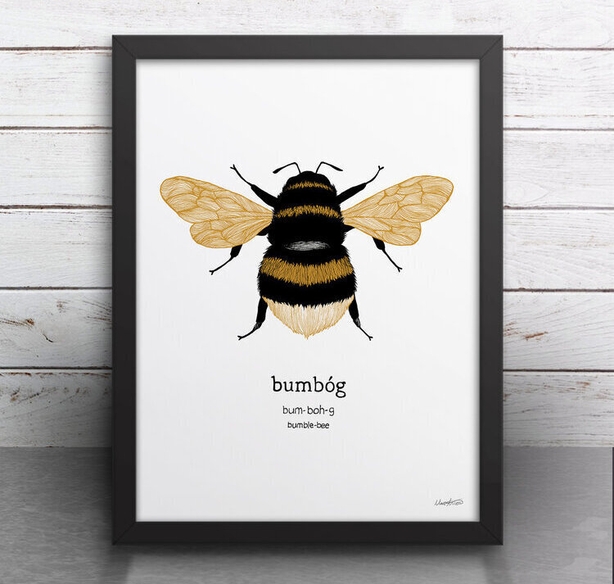 Selkies
Selkies is a self-taught artist from Dublin who is currently living in Brussels. Inspired by everything from reality TV (check out the Maura Higgins print below!) and the people around her, she has a range of incredible designs at a variety of prices - see them here. Alternatively, you can commission Selkies for a portrait or a custom family Christmas card!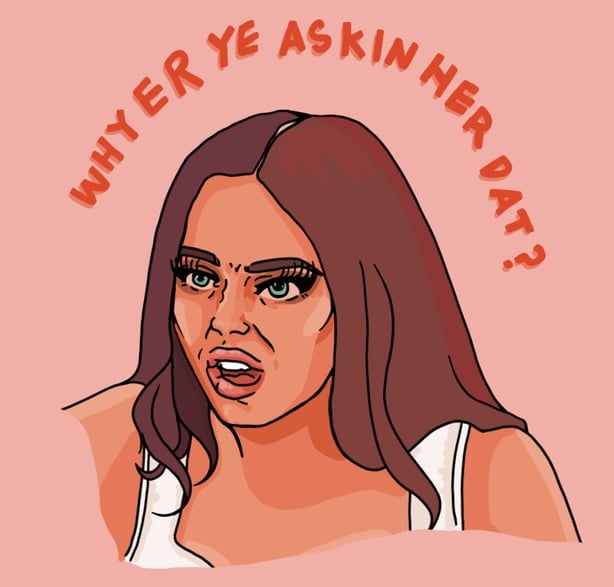 Jill & Gill
Illustrator Jill Deering and printmaker Gillian Henderson are the creative duo behind an incredible range of print and jumpers starring badass women such as Iris Apfel, Anna Wintour, Grace Kelly and, of course,  Countess Markievicz. The portrait of Iris is €100.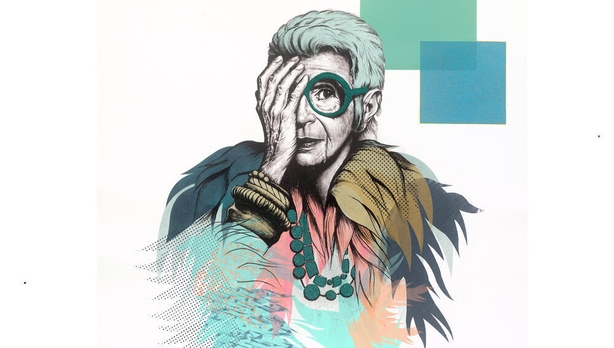 Three Little Birds
Three Little Birds is owned and run by husband and wife team, Deborah and Neil, who are based in the Irish countryside. They started the company in 2017 because they believe there is something special about the delivery and receipt of a handwritten note. This 2020 wall calendar is €10.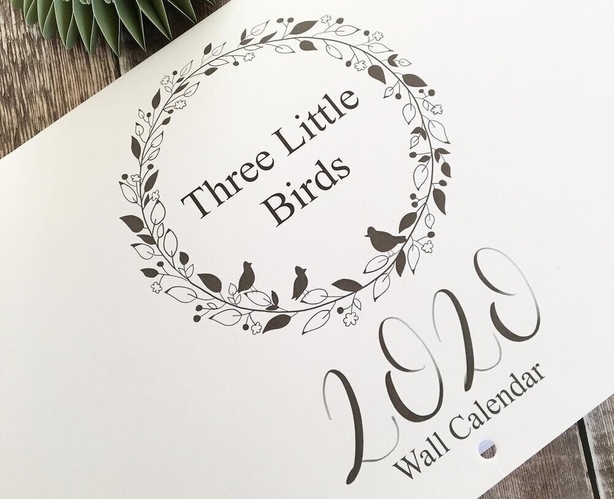 IRISH DECOR
karoArt
Christmas decorations make for a lovely stocking filler and, of course, we recommend you buy an Irish one this year. karoArt is a small ceramic studio based in Dublin that makes all kinds of beautiful wall pieces and ornaments. These love bird decorations are made from delicate porcelain and are on sale from €15.50.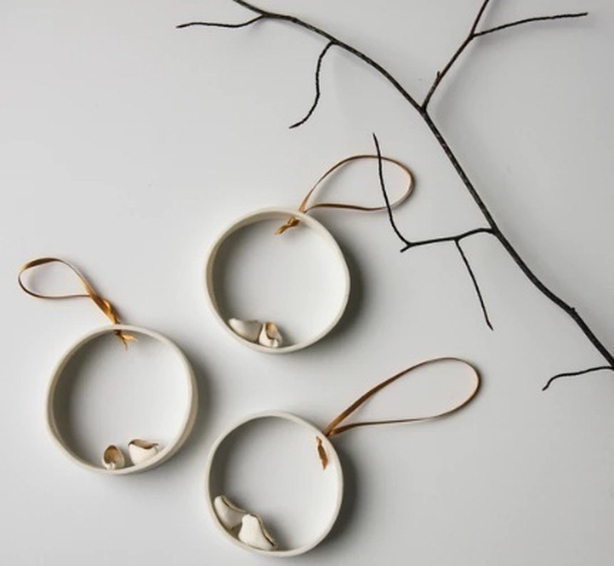 Irish Design Shop
Established in 2008 by jewelers Clare Grennan and Laura Caffrey, this homegrown store offers traditional and modern handicrafts. Know someone with a new home just waiting to be filled to the brim with Irish decor? Pick them up a Winter Spice Candle (€18.50) or Chunky Herringbone Throw (€128).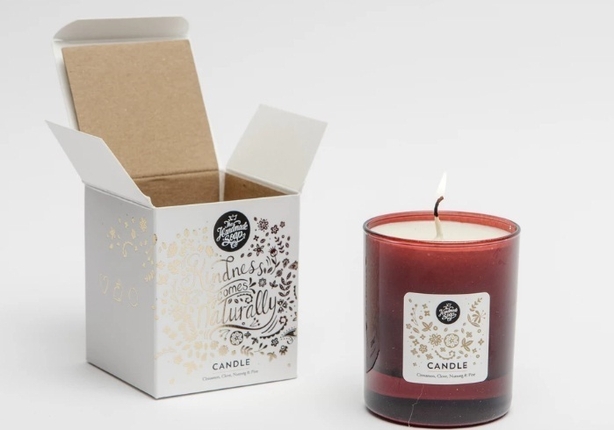 Article
Opened in 2010, Article is located in Lord Powerscourt's former dressing room in Dublin's Powerscourt Townhouse Centre. If you're looking for some unique homeware, this is the place for you as the shelves are stocked with everything from a Paradise Birds Wall Decoration (€13.50) to a Gold Coloured Cocktail Shaker (€28).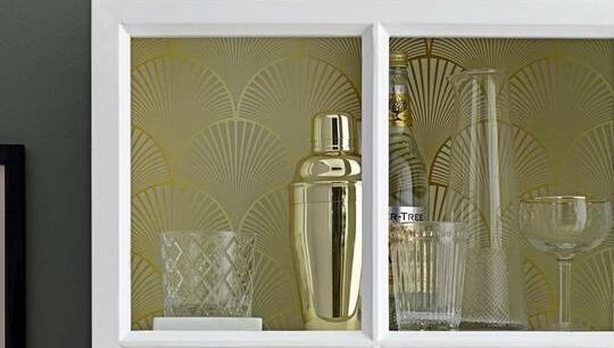 Grand Grand
Founded by designer Fergus O'Neill in 2008, Grand Grand celebrates all things Irish through retro prints, aprons and mugs. Remember the 'white ladies' of Dublin town? Seen in windows all over the inner city, you can now have your very own Christmas tree decoration for €8.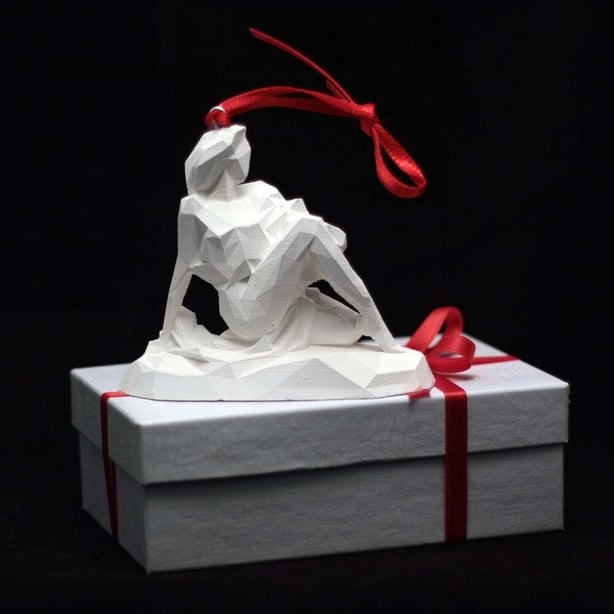 Kilkenny Shop
This shop has been home to Ireland's largest collection of Irish designers for over 50 years. Whether you're shopping for homegrown knitwear and handmade jewellery or hand-thrown pottery and high-quality canvas art - they're got it all. We fell in love with Caulfield Country Board's Native Collection, the Stag Paddle Board is €35 while the coasters come in at €17.50.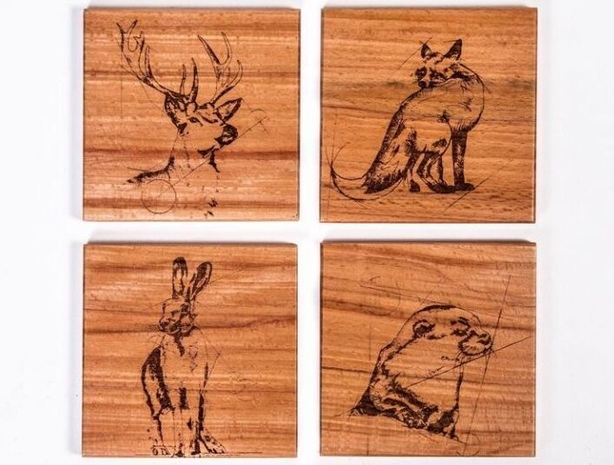 Leitrim Design House
The Leitrim Design House showcases the very best in Irish craft and design from around the country. From homewares and textiles to jewellery and cosmetics, you're bound to find a gem of a gift in here. This Irish Seaside Motif Tea Towel is €19.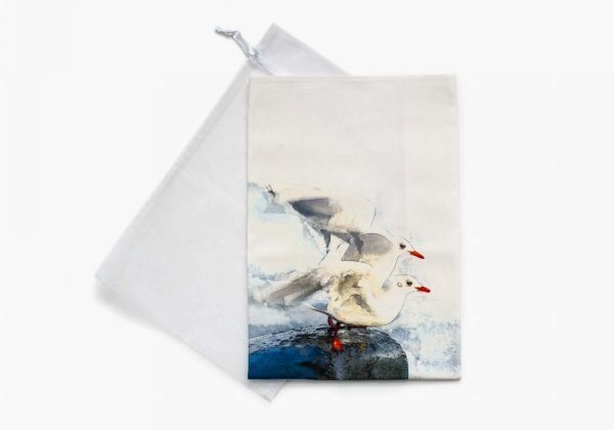 Scratchable Map Ireland
With 62 of the best places to visit in Ireland, Scratchable Map Ireland is a great way to mark a whole series of staycation adventures that the whole family can enjoy. Irish owned, the map contains the must-see places throughout the 32 counties. Hang it up when you complete the mission and smile at the memories. (€29.99)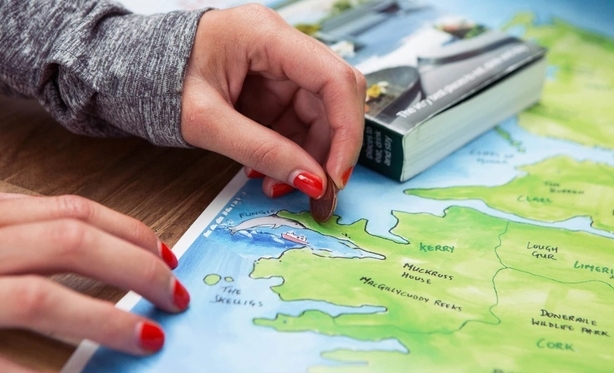 BOOKS & TOYS
Noodle Loses Dad
13-year-old Sarah Corbett Lynch, who lost both her parents, has written a children's book about exploring loss, grief, moving home, and blended families. The young author hopes that, through her books, she can help other children can process their own challenges to find hope and happiness again. (€10)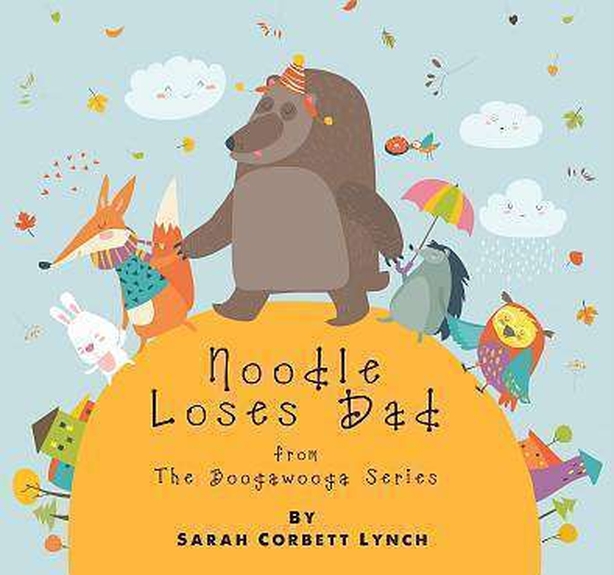 Miggle D Giggles
Have a laugh with the President of Ireland, Miggle D Giggles. This fun, warm, giggly toy currently costs €19.99 (was €25) and a portion of the purchase will go towards CMRF Crumlin, which raises vital funds for Our Lady's Children's Hospital, Crumlin and the National Children's Research Centre.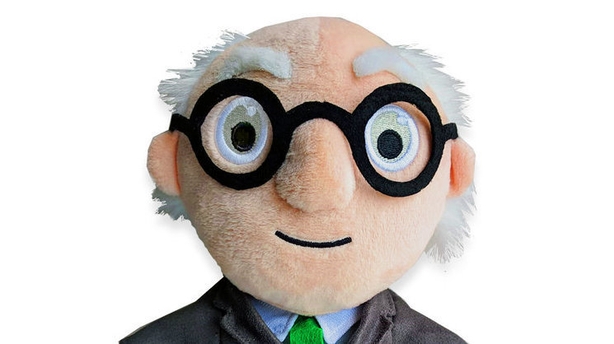 30 Seconds
This Irish invention is a quick-thinking, fast-talking, description game that is perfect for some post-Christmas-dinner entertainment. Players must give hints to their team-mate so that they can correctly guess the five well-known names on the card in 30 seconds or less! (€24.99)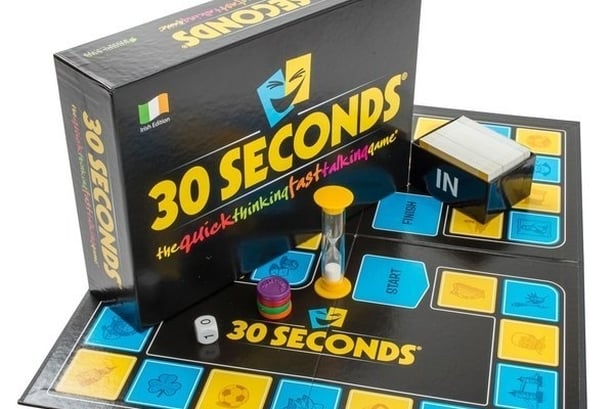 How Will Santa Find Us?
How will Santa find us? is a brand new Christmas story, written by Shane O'Brien and Stephen Rogers with artwork from some of Ireland's best-loved illustrators. The story follows a young family who ends up with nowhere to stay at Christmas. All profits going to support Focus Ireland. (€17)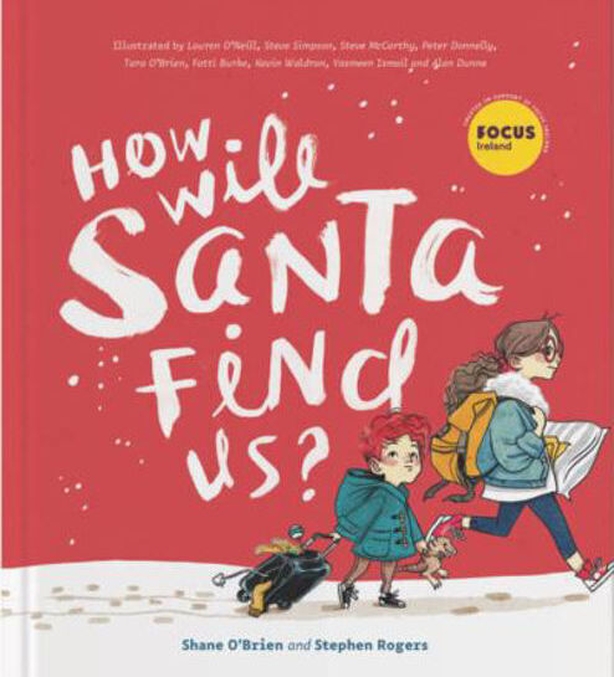 Jiminy
Ireland's biggest and best eco-specialist toy distributor was started by Sharon and Suzanne, two proud mammies from Dublin who are on a mission to help parents and teachers find guilt-free, worry-free craft supplies for kids. These colour-in 3D zoo animals are €21.99.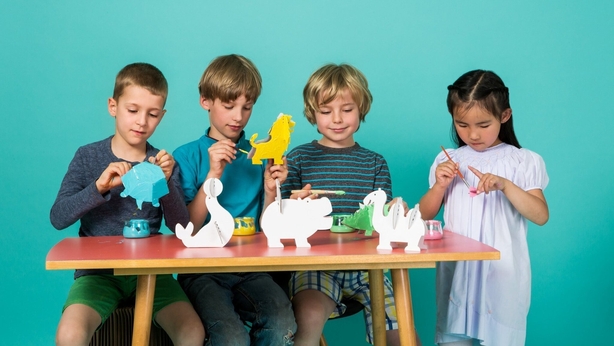 The Irish Fairy Door Company
The Irish Fairy Door team have one job and one job only: to help fairies relocate into homes and gardens all over the world by producing high-quality fairy doors. All you need to do is believe! The fairy doors cost €19.99 and are sprinkled with real magic (free of charge).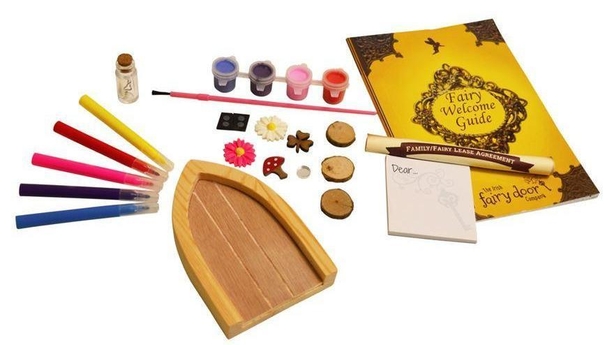 FITNESS
run angel
Founded in 2013 by husband and wife team, David and Ellen Caren, this safety wristband has a loud 120dB high-pitched audible alarm that will ring out when activated attention in an emergency and pairs with smartphone devices over Bluetooth to send out alerts in the event of an emergency (€99).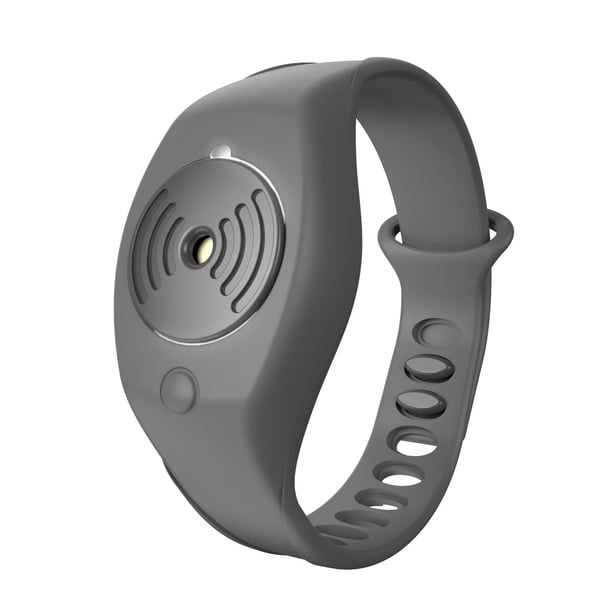 Hike Life
Podcaster, recipe creator and Hike Life founder Roz Purcell has spent the last year encouraging her followers to get out and about and walk some of Ireland's most beautiful hiking trails. Now, you can join Roz on a walk and keep your head warm and cosy while you do it with her new range of beanies. (€17.50)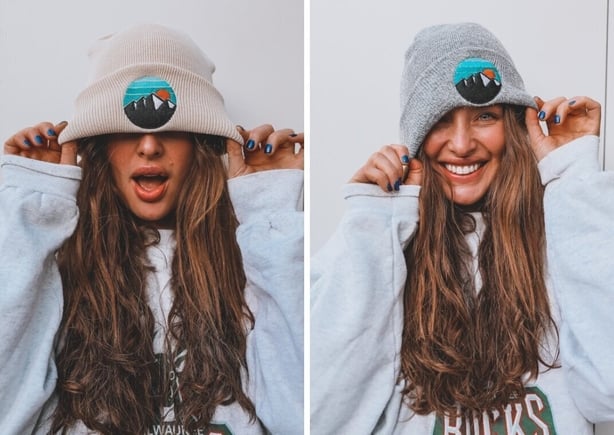 I-Spy
In 2014, the mother and daughter duo of Paulette and Louise Egan joined together to create a fitness-inspired clothing range. Their I-Spy Tank Top 1.0 is €35 and are available in pink and blue.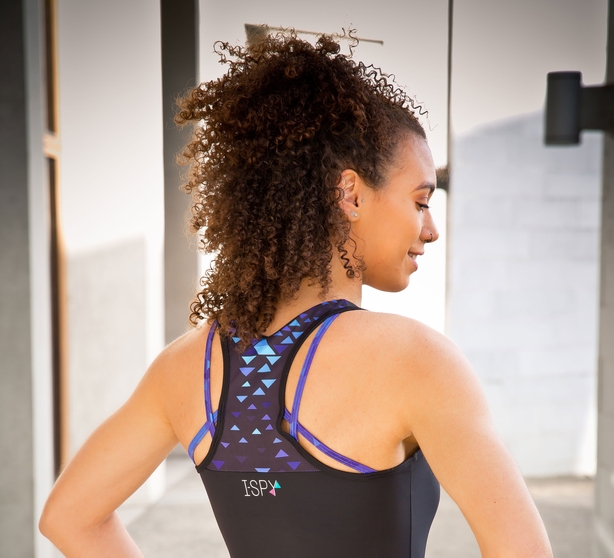 O'Neills
Irish sportswear company O'Neills was founded way back in 1918 as a manufacturer of Gaelic footballs. These days they're producing a whole range of athleisurewear. These Esme lightning strike legging are made from super soft stretch fabric and cost €34.
FOOD
Pandora Bell
Founded in 2009 in Limerick, this beautiful confectionary shop works closely with the best artisans in Europe to create gorgeous sweets and treats. Their Christmas haul includes giant candy canes (€12) and chocolate caramels with Fleur de Sel (€11.50).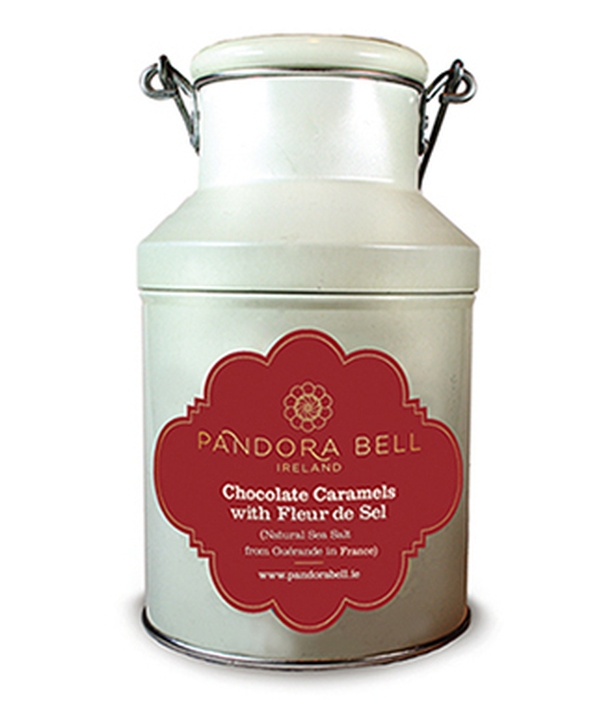 Sheridan's Cheesemongers
Founded in 1995 by brothers Seamus and Kevin Sheridan, this homegrown Cheesemongers has become a home to a huge range of Irish farmhouse and European cheeses as well as olive oils, cured meats, condiments and pasta. This Christmas you can pick up hampers, cheese slicers, selections of chutney and more at a range of prices.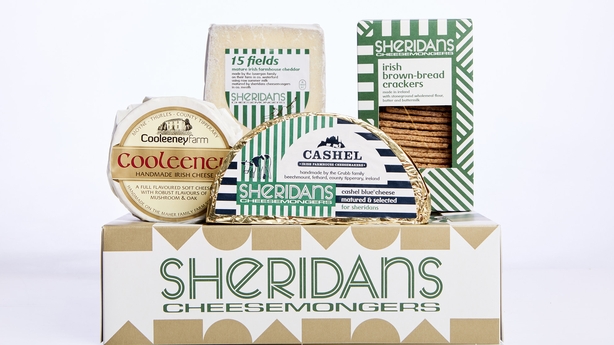 Brown Thomas
If you want to go big this Christmas and treat your loved ones (and yourself) to a luxury chocolate fruit selection (€50), a batch of farmers market preserves (€25) or a bottle of Veuve Clicquot* (€65) then look no further than Brown Thomas, a high-end store founded by Hugh Brown and James Thomas in 1849.
AVOCA
Founded in 1723, this Wicklow-born company is known for its mouth-watering food, fleecy fashion and drop-dead-gorgeous homeware. If you want to treat the people in your life to a tasty, treat-filled, hamper then be sure to check out the Jammy Hamper (€20), Party Starter (€45) and Christmas Morning Hamper (€130)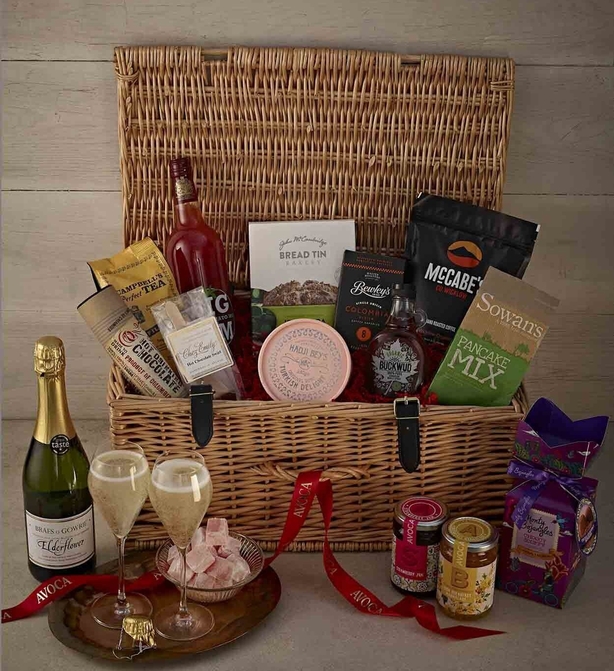 ECO-FRIENDLY
The Kind
Sheelin Conlon founder of The Kind - Ireland's newest Zero Waste Lifestyle store - sells eco-friendly products that are both kind to you and kind to the planet. Having recently joined forces with the eco toy company Jiminy.ie, you can now visit The Conscious Christmas Store on 13 Fade Street, Dublin 2, to buy reusable gift wrap €15), soy wax candles (€10) or an essential oil diffuser (€49.99).
We need your consent to load this Instagram contentWe use Instagram to manage extra content that can set cookies on your device and collect data about your activity. Please review their details and accept them to load the content.Manage Preferences
Reuzi
With an aim to be as helpful, well-priced, and minimal as possible, this Foxrock sustainable-lifestyle shop sells everything from recycled cotton yarn hanging baskets (from €8) and insulated lunch bags (€22.50) to sustainable iPhone cases (€39) and 'The Lunch Al Desko' Christmas hamper (€40).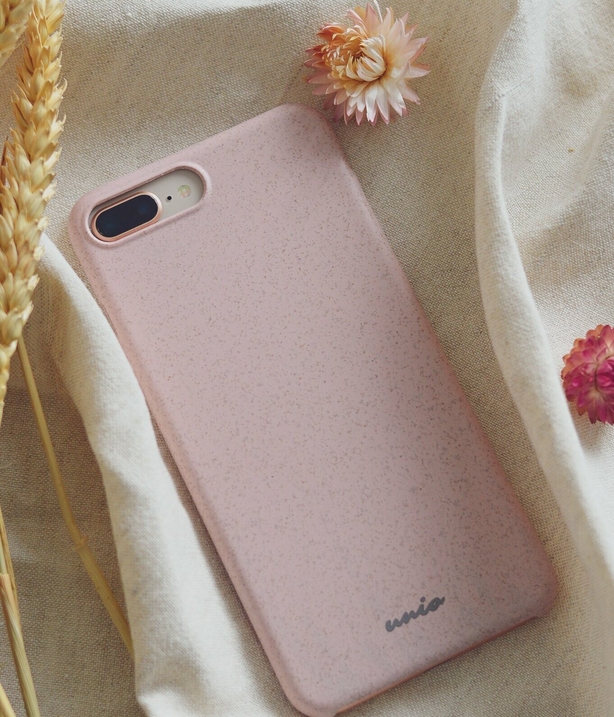 Chou's Cottage
Julie & Paul, a French couple who arrived in Ireland in October 2016, opened their shop in Clonmel in 2018. They support about 80 small Irish designers and makers and home to a 'zero waste corner' where they sell eco-friendly skincare, cutlery, household items and loose food. We particularly like these reusable sponges that were handmade in Clare, are machine washable, and costs just €6.50 each.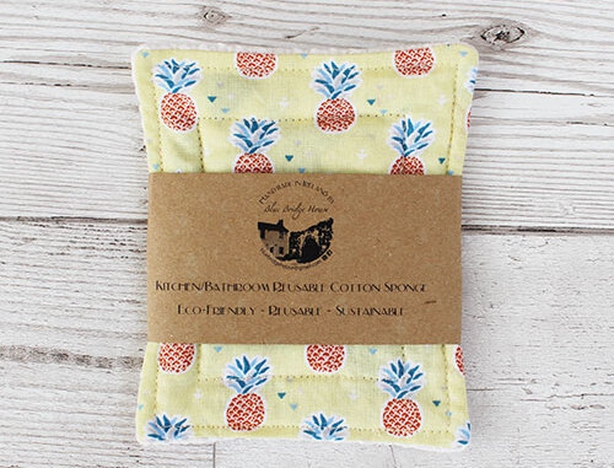 Cool Planet 
The Cool Planet Experience is an interactive journey where visitors understand what climate change is all about. Based in the scenic surroundings of Powerscourt Estate & Gardens in Co. Wicklow, this experience helps guests discover the innovations and solutions they can embrace to solve the problem. Their Gift Boxes range from €25 - €80.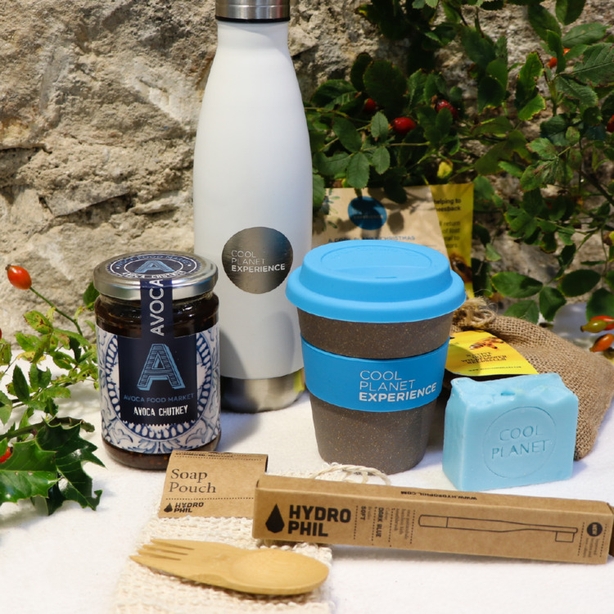 Think outside the box
Think outside the box and think sustainably this Christmas.
If you're on a tight budget, there are plenty of hidden gems to be found in charity shops and thrift shops across the country. Saint Vincent de Paul, Oxfam, Enable Ireland and Nine Crows are great places to start.
If your other half is an eco-warrior, present them with a tree token. For every token purchased (€3), a native tree will be planted in Ireland.
If your parents are particularly hard to buy for, perhaps they would like to have a donation made in their name to a charity close to their heart.
Remember, no matter what you do or don't buy this festive season, the most important part of Christmas is time spent with family and friends.
Merry Christmas!
*If you are affected by any of the issues raised in this article, you can visit Ask About Alcohol.