After the festivities of Halloween - and large amount of sugar consumed - a quieter weekend is just what the doctor ordered.
As we head into winter, the events and activities in Ireland change with the season and mostly move indoors to include a lot more of the arts, theatre, workshops and music.

Here are a few ideas to keep your family entertained this weekend.

Have fun!
1) Yarn Storytelling Festival | Bray
YARN Storytelling Festival Bray returns to Bray for the tenth year from 9th-17th, November 2019. This year's programme is once again brimming with some of Ireland's top storytellers and performers including international guest Hjörleifur Stefánsson from Iceland.
2) Allingham Arts Festival
The Allingham Arts Festival is a community arts festival which takes place in Ballyshannon, Co. Donegal, each November, in honour of the poet William Allingham. This year's events include a tribute to Frank McGuinness, art and craft fair, children's workshops, movies, music, photo exhibition and a performance of Kevin McAleer's 'Guru'.
3) Investigate Science | Rediscovery Centre
The last in their Investigation series this weekend is Science with a workshop where you will be exploring the science of our everyday lives and doing hands-on science investigations on chemistry, energy, and electricity.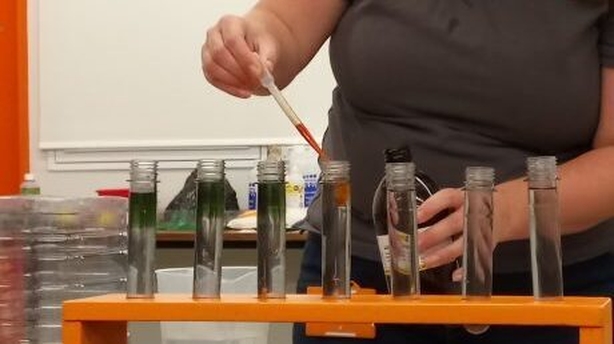 4) Ennis Trad Festival
Featuring masterclasses, session trail and performances from The Jarlath Henderson and Ross Ainslie Band, Moving Hearts, Liam O'Connor and Paul McGrattan and many more.
5) Sneem International Storytelling Folklore Festival
A fun weekend of family events in Kerry with plays, children's performances, adult story swaps and storytellers including Kate Corkery, Liz Weir and Batt Burn.
6) Cork Film Festival
The Cork Film Festival is a local, national and international celebration of cinema, running until the 17th, November. Highlights this weekend include Liam Neeson's Ordinary Love.
7) Wild Lights | Dublin Zoo
Wild Lights is back with a brand new theme – Stories, Myths and Legends. Expect to see magical scenes from well-known stories - The Wonderful Wizard of Oz, Alice's Adventures in Wonderland, Peter Pan and The Jungle Book - to best-loved nursery rhymes and characters from Irish Mythology – all brought to life by dazzling, giant colourful silk lanterns!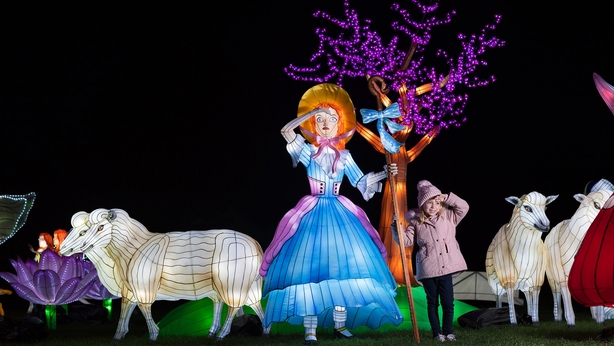 8) Irish Vintage Fair
Ireland's biggest and longest running Antiques Art and Vintage Fair is now in its 28th year. There will be over one hundred Antique shops, Dealers, Art Galleries and Vintage Dealers attending over the weekend from all over Ireland, with over 1,000,000 items all priced for sale.
9) Queen of the Land Festival
The Queen of the Land Festival - an annual three day event in County Offaly hosted by Offaly Macra na Feirme - returns for the 55th year with Friday night Festivities, Saturday night Shenanigans and Sunday Night Soirée when the 2019 Queen is crowned.
10) Cavan Food & Craft Fair
The annual Cavan Craft Fair, now in its 20th year, is recognised as the premier Craft Fair in the region showcasing Irish craftspeople, Irish food producers and local entrepreneurs. There will also be children's entertainment and a large craft and food raffle.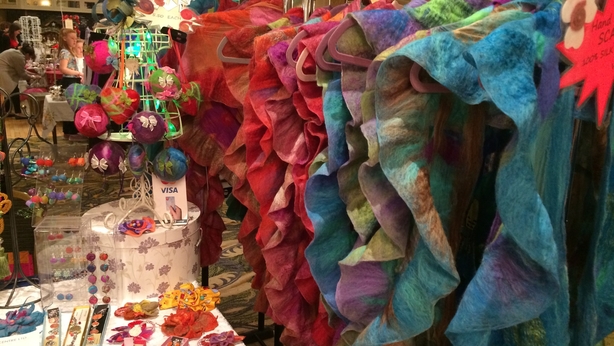 Three things for next week:
1) Dublin Book Festival
The Dublin Book Festival 2019 will take place from 14th – 17th, November, with Smock Alley Theatre again being the festival hub, showcasing and supporting Irish publishing in a fun, interactive envionrment. 
2) National Circus Festival
It's everyone's favourite weekend; the National Circus Festival of Ireland returns for the 18th year, from 14th-17th of November with circus workshops, shows and annual festival parade and lots more.
3) Science Week
The annual celebration of Science is on from the 10th -17th November throughout Ireland with lots of venues organising special STEAM events and activities
YourDaysOut is the No.1 community in Ireland for people finding and sharing fun things to do including events, family breaks and Christmas events in Ireland. Businesses can also add extra tools to their pages to reach new customers, engage with regulars and create tickets to sell online, for less!