The mid-term starts here as parents look to treat (or trick) their children this weekend.
There are loads of ideas for things to do around Ireland during Halloween but there are also a few other events that don't include ghosts, fancy dress and pumpkins!
But, it's hard to get away from it, so don't go out if you scare easily.
Be safe this Halloween and have fun!
1) Scarefest Carlow
Scarefest is a brand new Halloween themed festival taking place in County Carlow during Halloween. This is only the second year of the festival and it has already grown to feature a wide-ranging programme, from paranormal investigations and witch trials, to family fun activities and a Halloween night street parade with lights, music, dance and scares!
2) Funderland Dundalk
Funderland is on tour with their first visit to Dundalk running until November 3rd with fun and excitement for all the family.
3) Belfast Arts Festival
Running until November 3rd and featuring artists and performers from across the globe, you can enjoy world-class theatre, music and visual arts at this festival. This weekend's events include The Worst Café in the World, The Playboy of the Western World, Poetry Jukebox and more.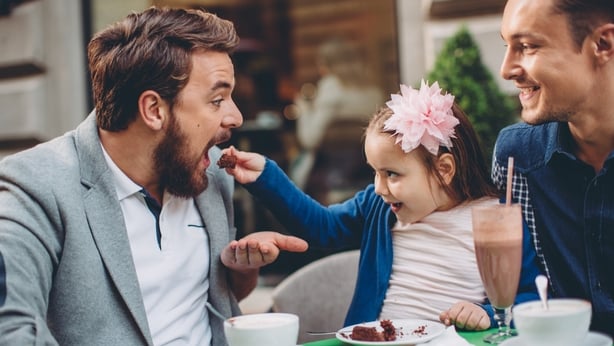 4) Wexford Fringe
The 67th Fringe is an open-access arts festival running until 3rd November with events this weekend including Wexford Light Opera Society's "Hits From The Musicals", Spider Frighters Freedom Fighters in the Wexford Arts Centre and guided tours of The Irish National Heritage Park.
5) Imagine Arts Festival
Imagine Arts Festival provides an opportunity for everyone to experience and participate in a broad range of creative arts featuring live performances and special workshops for people of all ages and interests including Horribly Historical Trials, Spraoi Wicked Woods, Yarn Bombing For Kids and lots more. 
6) Halloween Bonfire and Storytelling
Dig out your costumes for an afternoon in Brigit's Garden with spooky Arts & Crafts, chilling stories, notions, potions and lotions with the Wacky Witch and the grand finale - everybody's favourite - a bonfire to celebrate Samhain.
7) Savour Kilkenny
This year's event features demos and talks from some of the nation's favourite chefs and personalities including Clodagh McKenna and Roz Purcell, an outdoor market, Autumn Street Food Festival in Castlecomer Discovery Park on Bank Holiday Monday, children's pizza making workshop and the Great Duck Race!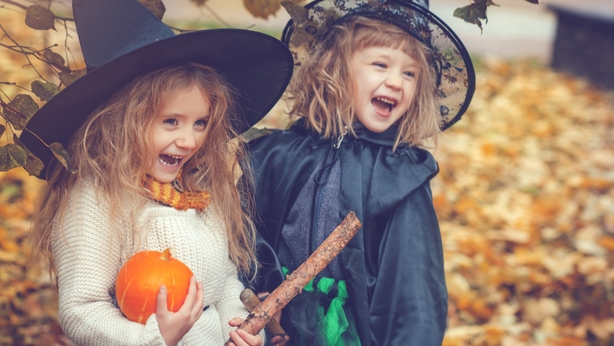 8) Delta Sensory Gardens | Halloween Experience
Delta Sensory Gardens host their annual Halloween Experience on Saturday with lots of wicked and wonderful things that will make you jump in the gardens. There will be plenty of Halloween activities to entertain the whole family including face painting, glitter tattoos, arts & crafts and a scavenger hunt down in the gardens. Book your preferred time-slot in advance.
9) Halloween at Wallaby Woods
Another popular day out this Halloween with featuring a kiddies disco and entertainment with the fantastic Damien from So Fresh Entertainment. There will also be Bouncy Castles, competitions, spot prizes and a bonfire to toast some marshmallows. The farm is also open as normal.
10) Spleodar Halloween Arts Festival
A community festival in Nenagh that has been running for 10 years, featuring six days of workshops and events to keep the kids and family entertained with events this weekend including Scare Yourself Silly – Rhyming Workshop, Pumpkin Decorating, Ghost Tour and lots more.
11) Wizard Party in the Enchanted Forest
A new event in Hidden Valley Holiday Park is full of fun and laughter for all ages both big and small featuring train to Enchanted Forest, Ghoulish Hunt, Wizard Party, Halloween Arts & Crafts, Disco & Cinema.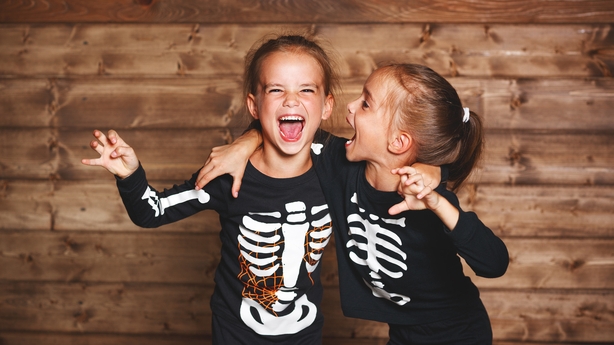 12) Cork Jazz Festival
The annual festival kicks off with a family-friendly 'Blaze of Jazz Parade' through the streets of Cork City on Friday night with the fire-breathing, skeleton-led parade, featuring some of Ireland and Europe's finest marching bands. leading into a weekend of top quality music and entertainment.
13) Bram Stoker Festival
The Bram Stoker Festival returns for the seventh year with four days mixing family-friendly adventures with late-night frights. Events include Spooky Stories at Marsh's Library, Dracula's Disco hosted by The Ark in Temple Bar and family fun at Stokerland, a pop-up Victorian day out in St. Patrick's Park on Saturday and Sunday.
14) Westival
Westport Music & Arts Festival returns this week with a with 62 events including art installations and exhibitions, music, theatre and street performances including Marty Moncrieff, the Teddy Bear Thief, Faerie Tailor's Faerie Museum, SPIT and How To Square A Circle.
15) Rockin' Rhymes | Linenhall Arts Centre
Did little Miss Muffett jive around her tuffet? Were Jack and Jill bopping up that hill? Was it a funky beat that made the cradle really rock? Rockin' Rhymes is a rock-n-roll adventure for 2-102 year olds featuring nursery rhymes as you've never heard them before. Branar Téatar do Pháistí presents its first music show for children and families in Linenhall Arts Centre this Saturday.
Three things to do next week:
1) Clonfert Pet Farm | Halloween Festival
A fantastic, fun-filled day out with the Haunted house, spooky walks, storytelling, the reptile room and more! A very popular family day out that you have to book in advance to avoid disappointment.
2) Halloween at Red Mountain Open Farm
During the Halloween Experience, you can play in the spooky barn, visit the witches' den and have fun in the hay maze. There will also be a ghost carriage, the blue barrel express and horse and carriage rides available for extra. Book tickets online for your preferred day.
3) Mid-Tem Tales | Glasnevin Cemetery
Visit Glasnevin Cemetery during the mid-term to enjoy new tours specially designed for families with stories including Fr. Browne and the Titanic, William Fogarty's pesky parrot and Maria Higgins - the only person in the cemetery who was buried twice.