Being a dad of three small boys, Halloween is always a fun time of year so, with that, here are some 'spooktacular' events for all the family to enjoy...
Spooky Science At Cool Planet Experience
Located on the stunning grounds of Powerscourt House & Gardens, Cool Planet Experience offers kids the chance to explore the spookier side of science this mid-term by stepping into a spooktacular lab of oozing potions, glowing slime & fang-tastic explosions.
Little monsters between the ages 6 and 12 can get creepily creative through chemistry to discover just how a 1°C change can unleash mind-boggling chain reactions to make their jaws drop.
Spooky fancy dress costumes are encouraged, but optional.
The 90-minute Spooktacular labs run from Saturday 26th October through to Thursday 31st October. Booking is advised.
Details: Fang-Tastic Lab Experience at Cool Planet Experience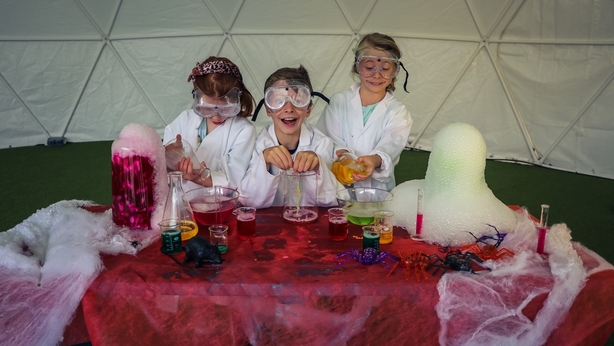 'The Wicked Adventures' at Tayto Park
Tayto Park always puts on a great show and this Halloween is no exception.
Transform into your favourite Halloween character at the Face Painting Hut, before stepping inside the Wicked Witch's Lair where the spooktacular adventure trail begins. Gather around the cauldron for spooky stories and spells while enjoying some Halloween themed games suited for all ages. Continuing the Halloween adventure, creep through the mysterious passageways of the pumpkin walkthrough and say hello to some of your favourite Halloween characters, but be prepared for a trick or a treat!
The magic and fun continue at the Wacky Wizard's Mansion, with spooky magicians and Halloween themed performances from Ireland's leading dance group, FKFT. Learn some beastly breaking dancing, zombie zumba and much more before partying like a mon-star at the Wacky Wizard's Mansion disco!
Guests can enjoy the Tayto Park zoo and all the other attractions around the park, along with taking part in free face-painting and arts and crafts. Create your very own Halloween trick or treat bag to take home, before finishing up with some Halloween fun and games at The Wicked Adventures at Tayto Park.
On Thursday 31st October, kids can get into the park for free if they are in full Halloween costume. See their website for further details.
The Wicked Adventures at Tayto Park runs from Oct 26th - Oct 31st
Details: The Wicked Adventures at Tayto Park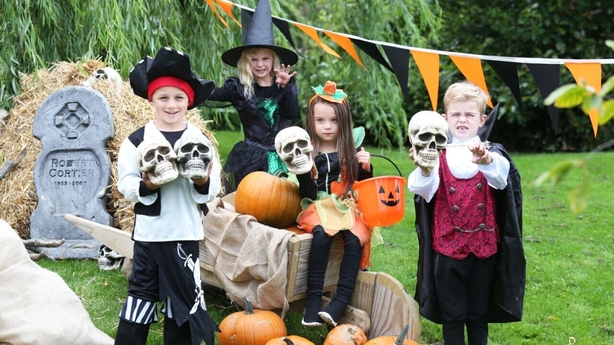 Halloween at Luggwoods
I had the pleasure of experiencing Christmas at Luggwoods Enchanted Forest a number of years ago and if that was anything to go by, their Halloween event is going to be extra spooktacular.
Upon arrival, visitors get to meet the friendly Luggwoods witch in her spooky lair followed by a trip on the Magical Express where fairy-tale characters will guide you on an interactive and fun journey through a mystically decorated enchanted forest.
Along the way, you take in the stunning views of Dublin City and help the fairy-tale characters find the ingredients for a friendly witches' magic potion.
You also get to pick & decorate your own pumpkin and enjoy lots of fun Halloween games. Dress up is encouraged!
Halloween at Luggwoods runs from Oct 26th - Oct 31st
Details: Halloween at Luggwoods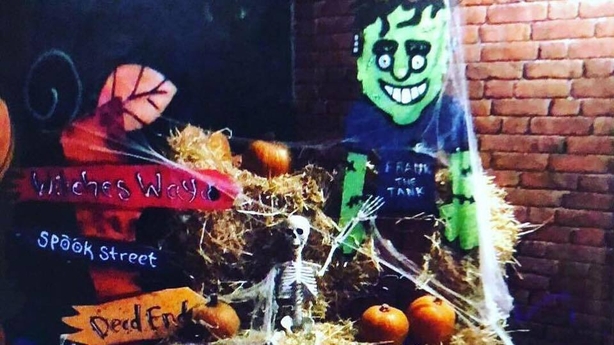 The Cabinet of Curiosities at Airfield Estate
Airfield is always a popular choice with our boys and if like them, your kids enjoy face painting and following trails, then the Cabinet of Curiosities event sounds ideal….
On arrival, pick up a trail sheet and discover the secrets of cures made from local herbs or dragons blood, alongside some even more sinister alternatives. Meet the Keeper of Curiosities who ensures the fire burns and cauldrons bubble in the apothecaries' storehouse.
See first hand the old worldly fascination for collecting the bizarre or swing into the era of Victorian clothing where you'll be able to snap a photo in a gown or top hat alongside our spooktacular Victorian hearse!
Take your time to explore the full experience and complete the trail sheet, get the little one's face painted and enjoy the Halloween experience at Airfield Estate
Halloween at Airfield Estate will run from Saturday 26th October - Sunday 3rd November. Open daily from 9.30 am with the last admission at 3.30 pm.
Details: The Cabinet of Curiosities at Airfield Estate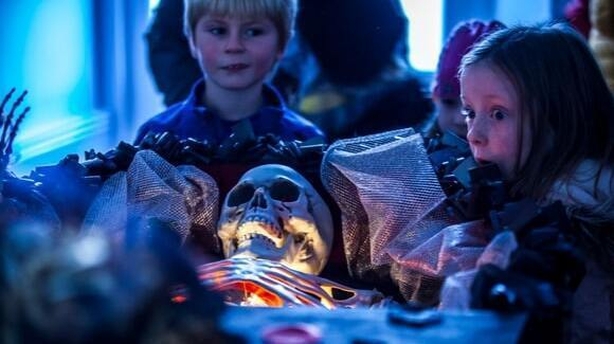 BOO! at Ballymaloe
Treat your little spooks to some Frightful Family Fun with Ballymaloe's interactive experience which promises to spook and spellbind in equal measure.
Once the clock strikes 2pm, the lights will go down and scare levels will increase to cater to braver souls. Visitors will venture through a maze of frighteningly realistic sets, meeting interactive characters and solving clues as they complete their mission to find the Prince and send him home.
Everyone is encouraged to come in costume and will be provided with a booklet and map which will help them along every step of the trail.
Boo at Ballymaloe runs from Oct 25th - Oct 31st
Details: BOO! at Ballymaloe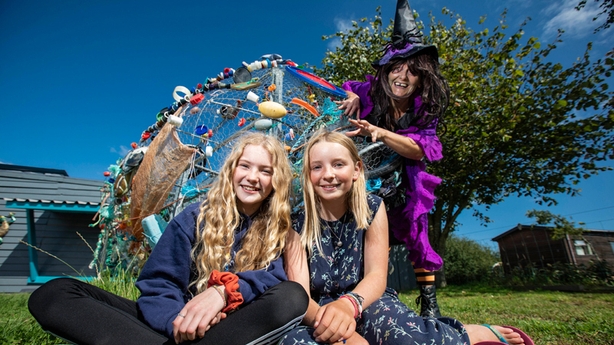 For even more frightful fun, check out 56 Halloween events and activities in Ireland @ RTÉ Lifestyle
Enjoy!
DD
---
For more information, reviews, tips, anecdotes and the odd giveaway, you can find me on:
Facebook | Instagram | e: digitaldad@rte.ie
---