Finné on TG4 has told the story of Amy Dunne who, aged 16, became pregnant and took the State to court as she wanted to travel to the United Kingdom for an abortion. 
In Programme three of Finné on TG4, Amy Dunne, who became known as Miss D when she had to go to the High Court to get permission to travel to England for an abortion, tells her story.
It's twelve years since a High Court judge praised a pregnant teenager's courage, maturity and integrity for resisting the pressure to pretend she was suicidal so that she could travel to England for an abortion. 
Amy Dunne says she looks back at photographs from that time and doesn't recognise herself. Barely 17 years old, she found herself pregnant with a baby who had anencephaly. The judge described this as a "lethal abnormality" and the little girl was certain to die at birth, if not beforehand.
This would have been enough to contend with for any young teenager. But Amy was temporarily estranged from her mother, and in the care of the HSE. What should have been a private tragedy for a vulnerable girl became an extremely public story, nationally and internationally.
Amy ended up in the High Court after she told the social worker dealing with her case about her plan to travel for an abortion. She was supported by her mother and by the baby's father. But she was told it would not be possible for her to travel.
The social worker wrote to the local garda superintendent. He also notified the passport office and told them the HSE did not consent to the issuing of a passport for her. The HSE's actions were later criticised by Mr. Justice William McKechnie as being without any legal foundation. 
The 17-year old's legal action against the HSE and the State attracted vocal campaigners from the pro-choice and pro-life sides - and made headlines around the world.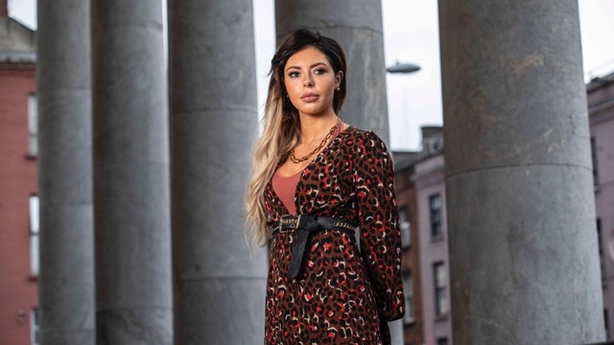 It was one of the first major cases I reported on as a relatively new legal affairs correspondent. In my eagerness to accurately report every nuance of the lawyers' arguments, I joined many others in court in disregarding the feelings of the confused teenager at the centre of the case. 
It wasn't until many years later that I stopped to think how harsh and stark it must have sounded to her, to hear her personal problems and those of her mother being loudly pontificated about over the sound of passing traffic and trams on national television. 
This year, I got a chance to talk to discuss this personally with Amy and with her mother, Rose as I interviewed them for this week's episode of Finné on TG4. It's clear how they were treated by people in the HSE, by some in the media, and by others, still rankles with them.
In the programme, Rose explains why she wanted Amy to go into temporary care and her dismay when her daughter was not given the stable environment she had hoped for, nuances that were not explored in the legal arguments or in the reporting of the case. Amy is frank about how her mother had been struggling and how she rebelled. 
But it's also clear that the determination, single-mindedness and downright stubbornness that helped Amy to come through the traumatic events of 2007, have stood to her since then.
Now 29, Amy is smart, glamorous, sassy and very funny. She is the mother of a young boy who was born the year after the events she talks about in Finné took place. She and her own mother have long since repaired their temporarily fractured relationship. 
Her account, however, told directly to camera, is still devastating. It is almost unbelievable that what she describes could have happened to a young girl in Ireland as recently as 2007. The words of praise from Mr. Justice McKechnie, who remarked on the courage and dignity she showed in refusing to allow her case to be "shoehorned" into an "X case scenario" by falsely claiming to be suicidal, are still of comfort to her.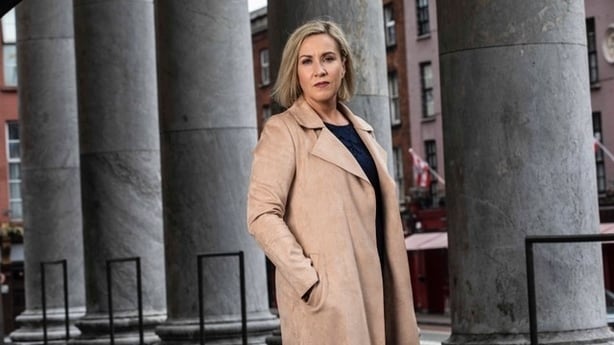 But even after she won the court case, there was no cause for celebration. She vividly describes her shame as she travelled from Dublin Airport in the wake of the high profile case, convinced that it was obvious to everyone, where she was travelling to and why. More heartbreaking still, is her description of the circumstances surrounding the birth of her baby girl, Jasmine, and her return to Ireland, just hours later.
Researching this interview, I examined the documents on the court record and was surprised the file was so slim. Perhaps that's because it's a case that should never have ended up in the High Court. Barrister Siobhán Ní Chúlacháin tells the programme that it still makes her angry that it was not understood at the time that Amy had the right to travel. She says Amy should have been allowed to keep her private tragedy, private, for the sake of her own dignity and that of her baby girl. 
Like Sophia Murphy and Tony O'Reilly who have already featured in this series of Finné, Amy and her mother regain some power from being able to tell their own stories and control their own narrative.  Their honesty and their telling of the full circumstances surrounding these traumatic events, give us a fresh perspective, even if we think we already know what happened.  What they show us is the ability of human beings to come through great adversity.